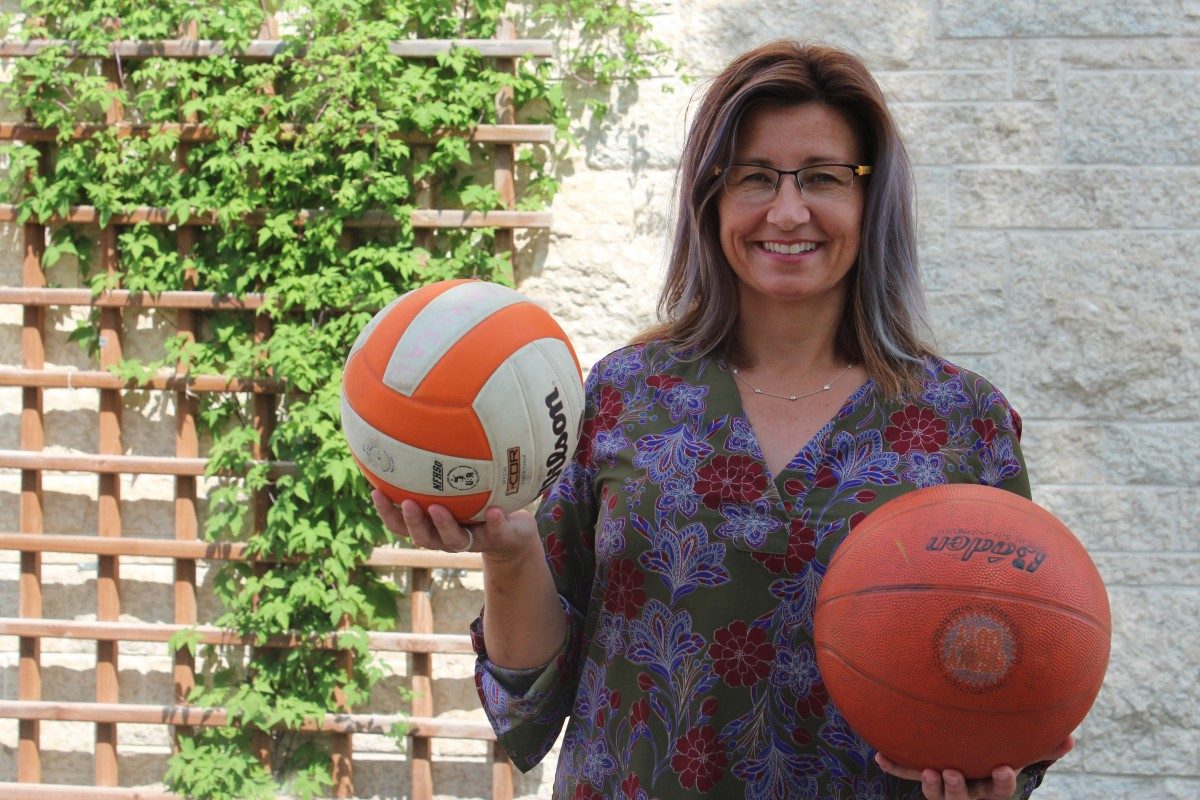 Recollections from the Games: Kyla Shead
U of M office assistant shares her Canada Summer Games memories
July 18, 2017 —
To celebrate the 50th anniversary of the Jeux du Canada Games, the U of M will be running a Q & A series entitled Recollections from the Games to highlight U of M alumni, faculty, staff and students involved in the Canada Games as athletes, coaches and volunteers.
This week the series features Kyla Shead, office assistant for Women & Gender Studies and Labour Studies. Shead (nee Bremner) played basketball in the 1987 Canada Summer Games in Cape Breton and 30 years after that memorable athletic experience she has signed-up to give back to a new generation of Canada Games athletes by volunteering for basketball and volleyball at this summer's Canada Games.
What do you remember most about your experience in the 87' Canada Games?
I remember being nervous because I was one of four high school players chosen to the team and the rest were university level players. We had a great group of ladies and I never felt out of place playing with them. Once we got sized for our gear and it started to get closer to the time to leave, I remember how exciting the whole thing was. People around me were so proud of me!
The thing I remember most once we got to the games was that it felt like a "mini Olympics". The opening and closing ceremonies were amazing and I felt like a real athlete being cheered on as we entered the stadium. Everywhere we went, people would welcome us to Cape Breton and wish us good luck. I felt like a celebrity! I get goosebumps thinking about it.
How do you feel your experience at the Canada Games prepared you for other athletic competitions?
I had always played on summer teams and we traveled to other provinces but this was the farthest I had traveled to play basketball. The Canada Games was my biggest competition and a memory I will never forget.
What do you think about the U of M being a key hub for this year's Canada Games, specifically as the athlete's village?
I'm so excited to have it here at the University of Manitoba. I hope the campus community embraces this and makes all the athletes feel welcome. I also hope people attend the events here and everywhere in the city. This is the closest some of these athletes will ever get to going to an Olympic Games.
Anything else you'd like to tell us about your connection to the Canada Games and or the University of Manitoba?
I'm really excited to be volunteering. I love giving back. Winnipeggers always step up to help out and it's going to be so much fun. I love working at the University of Manitoba. The people I have met in the Faculty of Arts are amazing and make me smile daily.
If you have been involved in the Canada Games or are participating this year, we would love to share your story. Please contact us at umtoday [at] umanitoba [dot] ca.