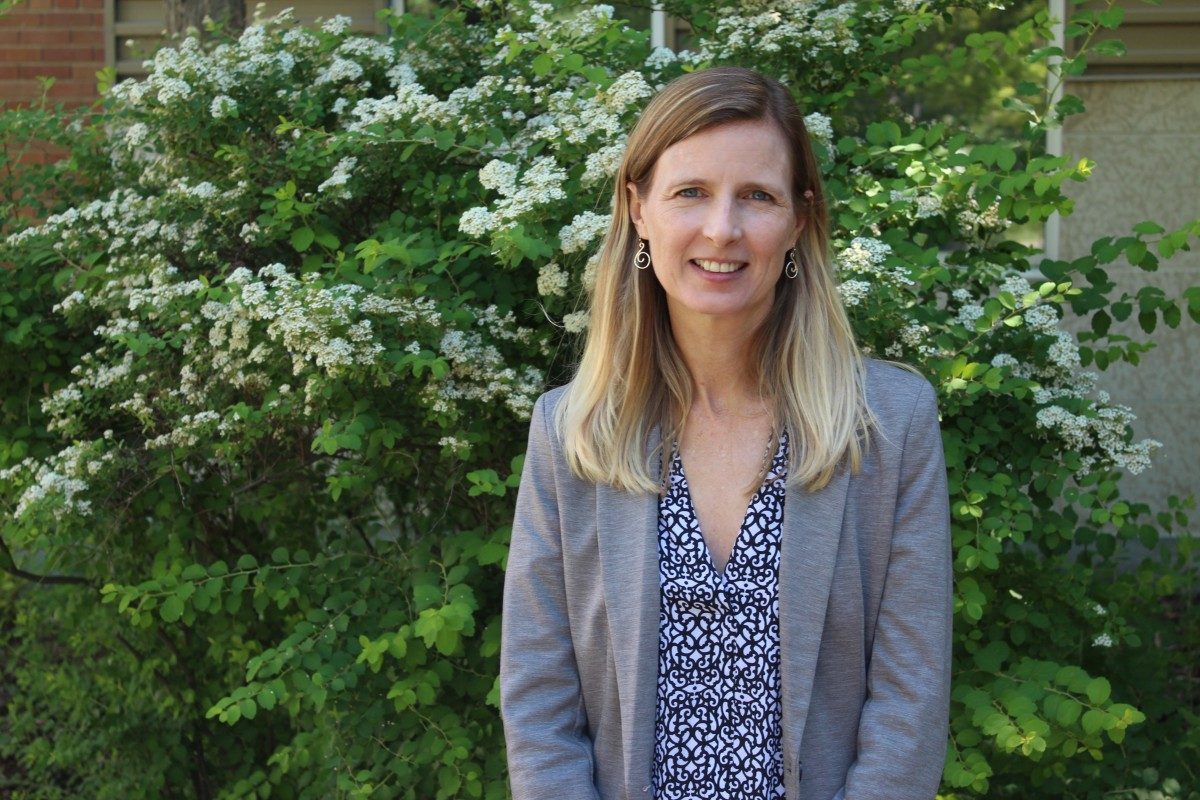 Recollections from the Games: Crystal Jorgenson
Our Canada Games alumni share their favourite memories
June 27, 2017 —
To celebrate the 50th anniversary of the Jeux du Canada Games, the U of M will be running a Q & A series entitled Recollections from the Games to highlight U of M alumni, faculty, staff and students involved in the Canada Games as athletes, coaches and volunteers.
Crystal Jorgenson, crisis communications committee, Canada Summer Games
Please tell us about your role in this Canada Games.
I got involved in the Canada Summer Games as a volunteer primarily because of the committee I was asked to join, the crisis communications committee. It appealed to me from my job perspective as a communications specialist but I think just the idea of having the games on campus is fantastic and I think everybody should get involved and take part.
The irony of this committee is that we hope our plan will never have to be utilized; however, it is important for the Games Host Society to be as prepared as possible. There are many moving parts to an event of this size – multiple partners and stakeholders, various audiences, and venues in several locations (including Kenora and Gimli), and preparation is critical.
Have you had any prior involvement in other Canada Games (or other games such as the 99 Pan Am Games)?
I do recall the 1999 Pam Am Games when they were held here, it was very exciting. The athletes village was in the Helen Glass building so we had quite a few people from different countries here. There was just this sense of international activity and everyone was wearing those salmon coloured outfits!
Why did you decide to volunteer?
I thought it sounded very interesting and would be a valuable experience, especially as it relates to my job here at the University of Manitoba in communications. Working on volunteer committees is also a great way to meet new people in the community.
Tell us a bit about your role at the University of Manitoba.
I've been in my role as Communications Specialist for the Faculty of Agricultural and Food Sciences here at the U of M for 21 years. My job primarily entails internal and external communications about Faculty activities, events, educational programs and research projects. I liaise with media, alumni, donors, partners in industry and government, as well as our staff and students, potential students and the general public. The Faculty has gone through a number of changes over the years, as has the field of communications. When I started in 1996, the Web was still quite young and websites were pretty crude. Social media didn't exist yet, although people were using email. I think I actually used a typewriter in the first few years! Over my career, I've become quite involved in the field of agricultural communications and media. Talking to the public about where our food comes from is a critical part of how our industry (whether it is farmers or food companies) is perceived by the consumer.
What does it mean to you that the University of Manitoba is a key hub for the Canada Games?
I think it makes total sense for the University to be a central part of the Games. We have strong sports programs and have helped many young athletes advance their careers, we have a history (from the Pan Am Games) of hosting large athletic events, and we have fantastic facilities, infrastructure and people here to make it happen. As a long time staff member and as an alum, I'm proud of our participation.
Anything else you'd like to tell us?
I think it is great that Winnipeg is hosting during the 50th anniversary of the Canada Summer Games, especially during our 140th celebration of the University of Manitoba. And I would encourage everyone to take in some part of the games – especially the Closing Ceremonies on Sunday, August 13 at Investors Group Field.
If you have been involved in the Canada Games or are participating this year, we would love to share your story. Please contact us at umtoday [at] umanitoba [dot] ca.