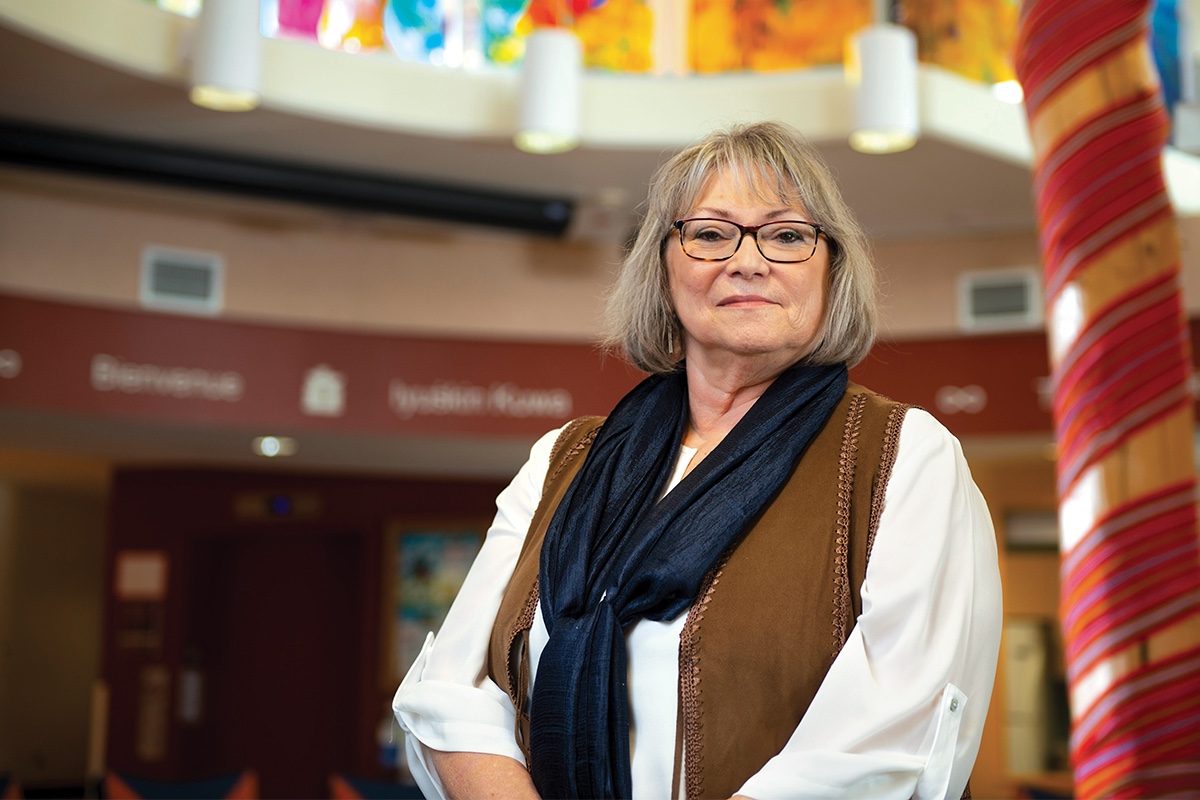 Recognizing Indigenous contributions and resiliency
A National Indigenous Peoples Day message from Dr. Catherine Cook, Vice-President (Indigenous)
June 16, 2020 —
National Indigenous Peoples Day is a time to recognize Indigenous contributions and resiliency, so I want to begin this message by acknowledging four individuals: Brenda Lafreniere (Métis/Cree/Ojibway), Dr. Fred Shore (Métis), Carl Stone (Anishinaabe) and Noreen Wichart (Métis). These four Indigenous leaders have given their expertise, time, experiences and spirits to the UM community.
Collectively they have contributed nearly 100 years of service to UM, supporting students and colleagues, influencing programs and courses, and integrating Indigenous perspectives, knowledge(s) and values into spaces, policies, curriculum and research. They took on significant work, often facing much resistance, in order to make UM a safer and more welcoming place for current Indigenous employees and learners. And by July 1, they will all have officially retired.
It is difficult to comprehend UM without them. Thankfully they have mentored and blazed the trail for current and future faculty, staff and students. As we celebrate National Indigenous Peoples Day, I want to say marsi, miigwech, ekosi to Brenda, Fred, Carl and Noreen. Congratulations on your retirements! We will miss you.
As I think about National Indigenous Peoples Day in relation to current global events, it is now more important than ever that everyone take the time to understand the history of this place we live, including the history before Manitoba became a province and Canada became a country. It's time for everyone to learn about the laws, policies and systems of white supremacy that continue to create barriers for, harm and kill Indigenous people. It's time for everyone to work toward a new "normal" that dismantles these systems and instead respects and is informed by Indigenous knowledges, perspectives and values. And it's time for everyone to recognize and get to know the Indigenous people who have and who are creating change despite facing ongoing opposition.
Indigenous faculty, staff and students at UM are continuously hosting workshops, events and other learning opportunities, and creating resources that are always available for you to attend and to learn from. The Indigenous community at UM is putting together a list of their go-to sources that can get you started with your summer podcast/book/music/movie/experts-to-follow lists. On June 22, please join us for a virtual celebration and take part by contributing a message of resilience, inspiration or reconciliation.
I am, and always will remain, hopeful that we can change the world and that future generations of Inuit, Métis and First Nations will be rooted in their languages, be recognized as equal and be respected as different, and be acknowledged as leaders in political, social, economic, sustainable, health and cultural development.