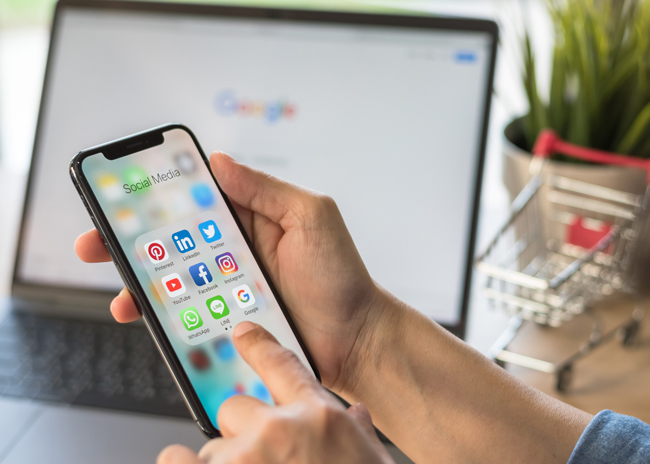 Recent TikTok bans highlight the importance of social media security
Consider the risks when using social media 
March 27, 2023 —
In February 2023, the Canadian Federal Government decided to ban TikTok from all federal government-managed devices. The federal government's chief security officer determined that TikTok poses an "unacceptable level of risk to privacy and security." Several provincial and city governments across Canada have followed suit.
In Manitoba, Consumer Protection and Government Services Minister James Teitsma announced a ban on the use of TikTok on all government-issued mobile devices effective March 6.  The ban is a precautionary measure, and there is no evidence that the app has compromised Manitoba government information.
To date, no Manitoba university or major community college has implemented a TikTok ban on organization-managed devices. Governments deal with different issues that require different security measures than universities and colleges. However, the University of Manitoba will continue to monitor the situation.
Currently, the university does not restrict which apps can and cannot be used. Instead, we encourage everyone to stay aware of the privacy risks when using social media platforms such as TikTok, Twitter, Facebook and Instagram.
We recommend you consider these risks when using social media
Posting personal information

Keep the highest privacy settings and consider what you're posting.

Review what others post about you

Review what others publish about you on their sites and social media. Be aware that photos, videos and private chat sessions can easily be shared. Contact the website's abuse center if necessary.

Be wary of third-party apps and games

Always be careful when clicking links on social media apps. Bad actors can use third-party programs to infect or access your computer.

Know who to trust

Only accept friends or contacts you know and review their accounts to ensure they haven't been hacked.

Manage your privacy settings

Most social networking sites offer privacy controls. Make use of them and review them often, as they can change and are usually complex.

Use multi-factor authentication (MFA)

Most social media sites offer multi-factor authentication (MFA). Always turn MFA on in your settings to keep your account secure.
Every member of the UM community is responsible for protecting their personal information and helping to ensure everyone's privacy.
To learn more, please visit:
Remember: Information Security Starts with You!