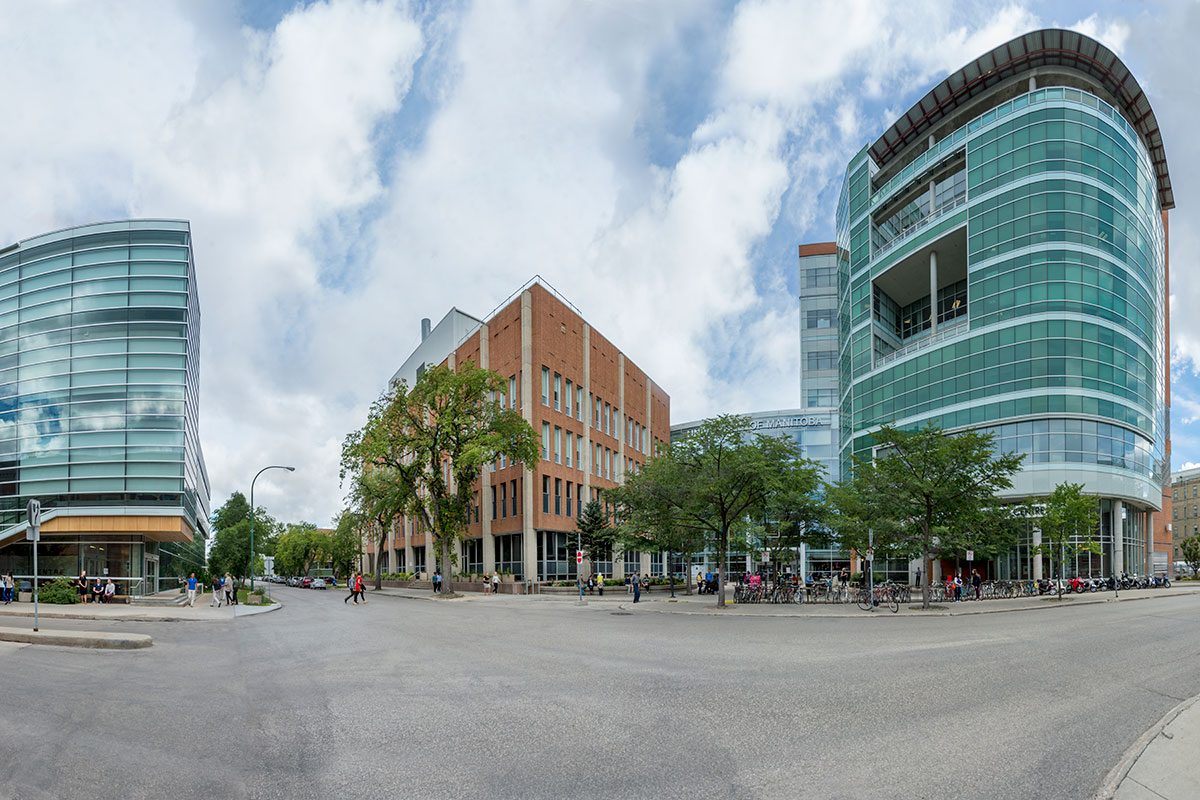 Rady students gain leadership skills in prestigious new program
November 14, 2019 —
Four students from the Rady Faculty of Health Sciences recently participated in the first cohort of the President's Student Leadership Program (PSLP). The prestigious program included an intensive core-week where 27 students took part in workshops, listened to influential speakers, and divided into groups to work on a social change project, which they will complete over the 2019-20 academic year.
We caught up with the students to learn more about their experiences in the program.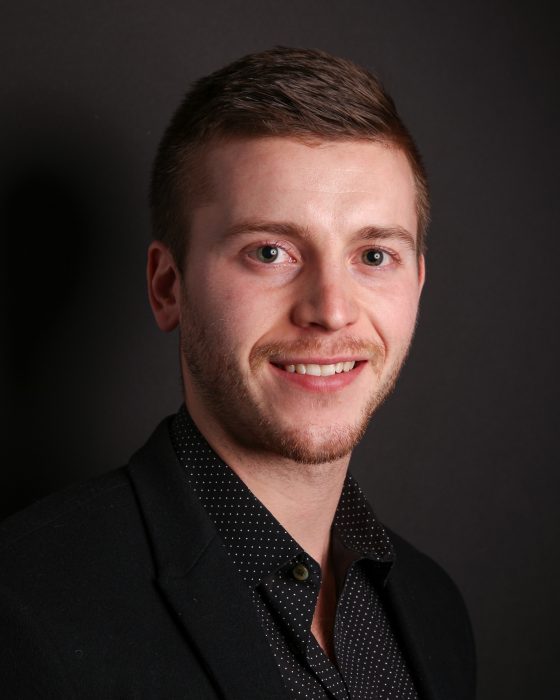 Kevin Boreskie
Applied Health Sciences (PhD program) and first-year medical student, Max Rady College of Medicine
Why did you want to participate in PSLP?
I've always been interested in leadership roles at the university either in student government or through my research work doing community outreach and knowledge translation to the public. I currently serve as the Class of 2023 representative on the Manitoba Medical Students' Association and as a councillor for Applied Health Sciences on the Graduate Students' Association.
What did you take away from the experience?
The leaders who spoke to us came from a huge range of fields, but you could always find a way to connect their values and vision to your own work. Former Winnipeg Police Service Chief Devon Clunis spoke about creating change in Winnipeg not through stricter enforcement but through grassroots initiatives. I found parallels with my work in health care, moving from treating disease to a focus on identifying people at risk early on and intervening.
What is the focus of your group project?
Our group is working with Clinical Psychology Manitoba on an initiative called Celebrate Everything. This project aims to make Winnipeg a more inclusive environment for everyone by allowing people of all diverse ethnic and religious backgrounds to feel like their holidays are part of the fabric of our society.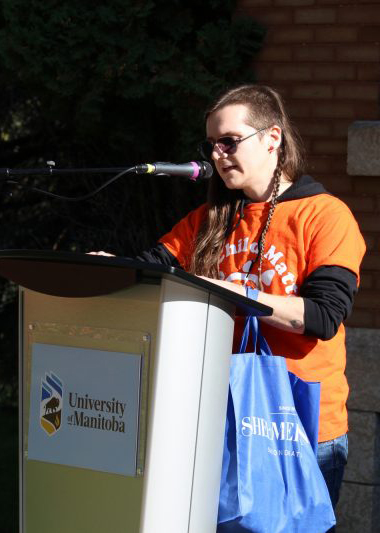 River Steele Guillas
College of Nursing (Bachelor's program)
Why did you want to participate in PSLP?
I had observed many examples of the disconnect between hearing leaders talk the talk, and never seeing them walk the walk, which influenced me to try to make a difference. I currently serve in a leadership role as the editor-in-chief of the Proceedings of Manitoba's Undergraduate Science and Engineering Research Journal and I organized Orange Shirt Day for the University of Manitoba Nursing Students' Association and the Aboriginal Nursing Cohort Initiative.
What did you take away from the experience?
The program gave me insight into my own personality traits and values. It gave us a place to deconstruct and critically analyze our own assumptions, values and belief systems. In nursing, we talk a lot about communication – how to speak with patients and medical professionals, but it was different working inter-professionally with people from different academic backgrounds and communicating through different channels than we normally use in health care.
What is the focus of your group project?
My team is hosting a workshop for staff members at 1JustCity. They experience a lot on the front line, working with people who are homeless and who struggle with substance abuse. We wanted to give them the proper tools to utilize if they experience burnout, fatigue or trauma. We're doing three sections: public speaking, listening and self-care.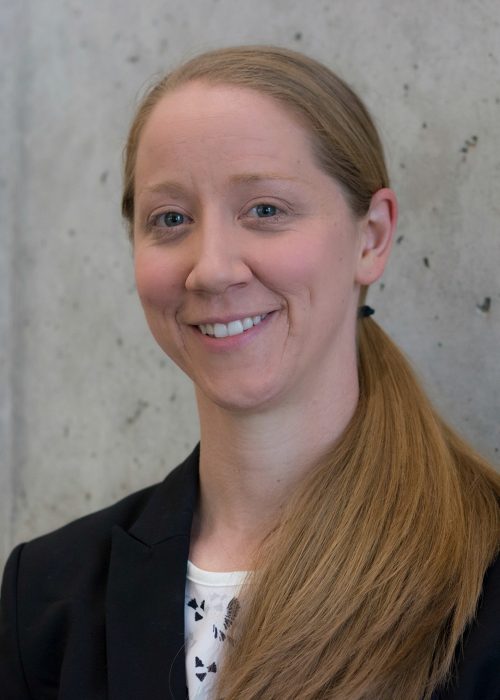 Jacqueline Hay
Applied Health Sciences (PhD program)
Why did you want to participate in PSLP?
Health care, moving forward, needs leadership and collaboration to reduce the burden of chronic disease. Interdisciplinary approaches are needed to incorporate physical activity into health care and in designing cities and communities to support activity. Physical activity is an important medicine, as it improves not only physical health, but also social, and mental well-being.
What did you take away from the experience?
I continue to be inspired by the commitment and passion of so many others in the group, and I feel empowered that I can make a difference in the community. I learned so many transferrable skills. I even participated in an improv class, which I initially dreaded, but the experience provided important lessons on how to support one another to work towards a common goal.
What is the focus of your group project?
We are working with the Office of Interprofessional Collaboration in the Rady Faculty of Health Sciences to create an online module for Rady Faculty students based on the United Way's 'Make the Month' simulation, which simulates what it's like to live in poverty. We did the simulation when we toured the United Way as part of PSLP and were greatly impacted by the impossible choices people make every day. We in the community can provide better supports to those struggling by understanding these challenges.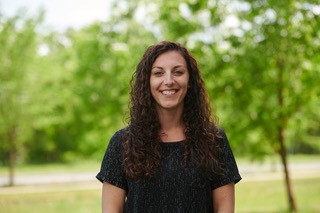 Emily Hyde
College of Nursing (Master's program)
Why did you want to participate in PSLP?
Leadership is something we expect people inherently have, but that's not necessarily the case. This program was a way to learn different leadership styles and to develop those traits. I currently have a formal leadership position working in Continuing Education at St. Boniface Hospital.
What did you take away from the experience?
I have learned how to personalize my leadership style to what works best for me. I was able to spend time with leaders asking questions, not only about what they're doing, but why. I'm hoping to become a clinical nurse specialist and pursue doctoral studies, and I want to apply what I'm learning and hone those skills to use in future positions.
What is the focus of your group project?
We partnered with the United Way and the Office of Interprofessional Collaboration to bring forward the issue of poverty and share that knowledge with health-care students through a "poverty simulator." I shared what I learned about my own privilege, and how you can't judge people until you walk in their shoes. We want students to think about how to utilize this in health care and their interactions with patients.