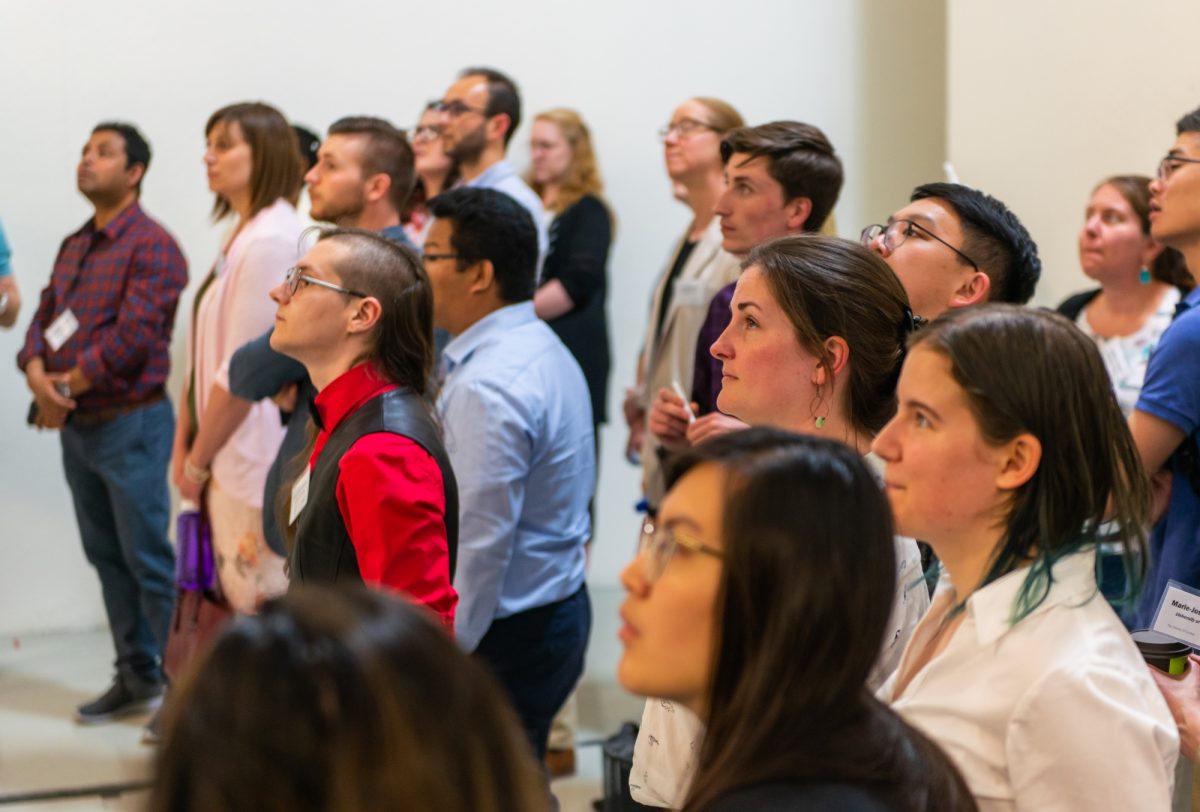 President's Student Leadership Program participants want you to celebrate holidays of all kinds
September 25, 2019 —
The inaugural President's Student Leadership Program (PSLP) core week took place this past June, but participants are still hard at work. They have started to put together their leadership and social change project, working in interdisciplinary, cross-institutional teams to help a group or organization enact change using what the participants learned in the program. Teams will complete this project during the 2019-20 academic year.
We sat down with Kevin Boreskie a 2019 PSLP participant to learn more about his group's social change project, Celebrate Everything. The group is currently promoting awareness for the campaign and asking that members of the U of M community sign their pledge.
What is Celebrate Everything?
Celebrate Everything is one part of the WinnLove campaign that was started by Clinic Psychology Manitoba to improve civic pride in Winnipeg. The campaign uses evidence-based psychological science research and practice to improve community and leadership engagement in our city.
Our partners felt it was important to focus on being more inclusive by making our city truly multicultural and not just multiethnic. Doing so ensures citizens from non-majority groups feel included in civic culture, and it educates and informs those who are not from those cultural communities about that experience. Together, this reduces ignorance and the related hate and racism that exists today.
How did your group decide to work with WinnLove?
We were tasked with finding a group that needed allies and help in the form of human capital. In our case, were able to offer our time and combined brainpower. Participants of the President's Student Leadership Program came from diverse backgrounds and during our core week, a community was formed. The idea of inclusion and support were themes throughout the program, so when WinnLove was suggested, a natural belief in their mission unified our team. We listened to the passion around the Celebrate Everything campaign and felt this was a project we could support. Celebrate Everything needs voices lifting it up and people willing to have conversations about the need for inclusion in Winnipeg.
Clinic Psychology Manitoba believes in the idea of knowledge translation. Knowledge developed by experts usually remains siloed and inaccessible to the public, other professionals and leaders. If this information is made readily available in accessible ways, then we can all begin to make healthier decisions about how we live our lives and how we engage with one another. Celebrate Everything is a particularly important idea if we are going to make Winnipeg more inclusive.
What backgrounds did your group members come from? How did this affect your project?
We actually haven't had a team conversation about our personal backgrounds and beliefs in terms of religion, holidays or preferred celebrations. It is far less important to define everyone than it is to ensure that everyone in Winnipeg gets to celebrate with genuine support from the community.
When it comes to academics, we come from various backgrounds, which is incredibly valuable in keeping a variety of perspectives and approaches present in our work. Between medicine, science, business, applied research, peace and conflict studies and clinical psychology backgrounds we can build momentum within the team as well as reach a broader network of supports.
How can we support the cause?
You can discuss Celebrate Everything, take the pledge and share the link to encourage others to sign up as well.
For more information about the President's Student Leadership Program, please visit http://umanitoba.ca/faculties/management/leadership_institute/3434.html.