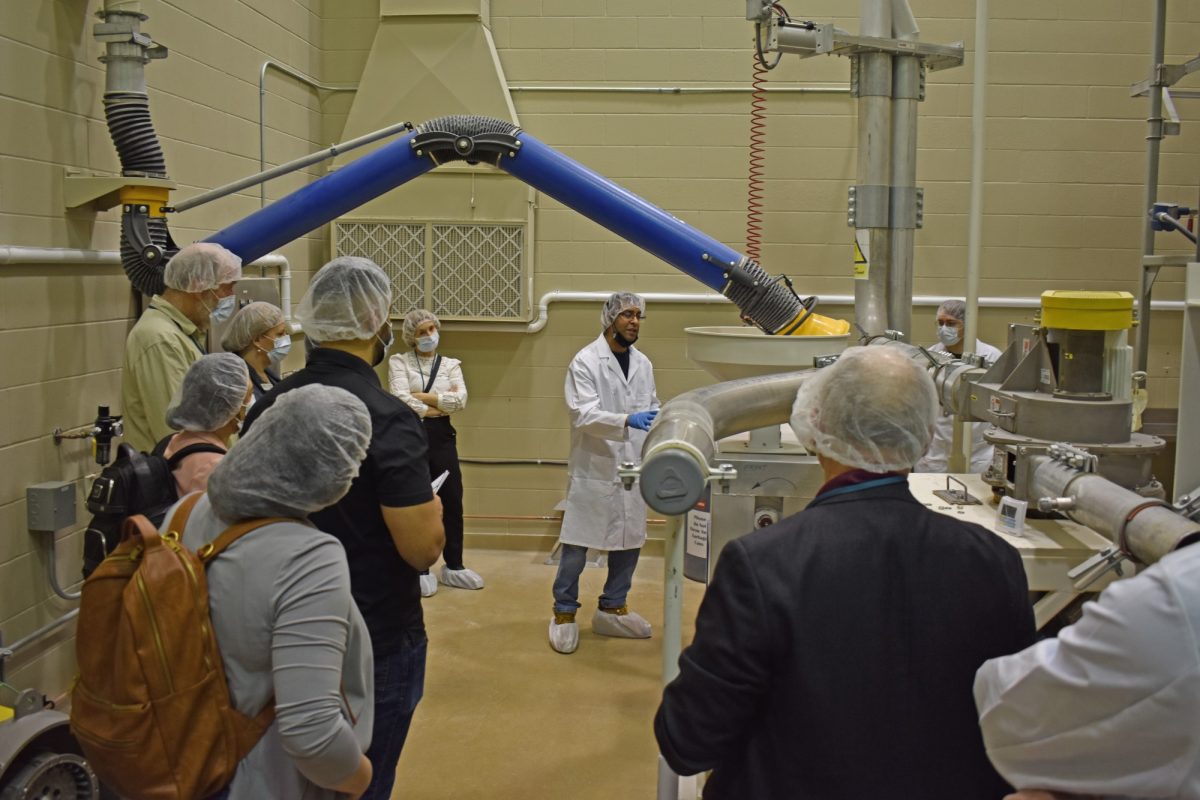 Pulse product innovation featured in RCFTR tour with industry
March 28, 2023 —
The Richardson Centre for Food Technology and Research (RCFTR) was proud to showcase its food research capacities when it played host to Pulse Canada's Pulse Immersion Days on March 22.
Approximately 50 industry specialists from across North America, including food manufacturers and ingredient processors took part in this three-day interactive workshop in Winnipeg. The event provided a memorable farm-to-fork pulse experience intended to stimulate pulse food innovation; provide practical "know-how" in areas of pulse nutrition, health, sustainability and functionality; and demonstrate how companies can leverage the Canadian advantage.
As part of the interactive workshop, various RCFTR research capacities were highlighted including protein quality testing, extrusion cooking, developing plant-based beverages, milling and air classifying.
"We were very pleased to connect with key industry colleagues from across Canada and the US to highlight the important food innovation work we are doing at the Centre, and to create pathways for potential future partnerships," said Dr. Rotimi Aluko, Director of RCFTR.
After completing the RCFTR workshop, industry participants attended additional workshops at Cereals Canada and Red River College Polytechnic's Prairie Research Kitchen.