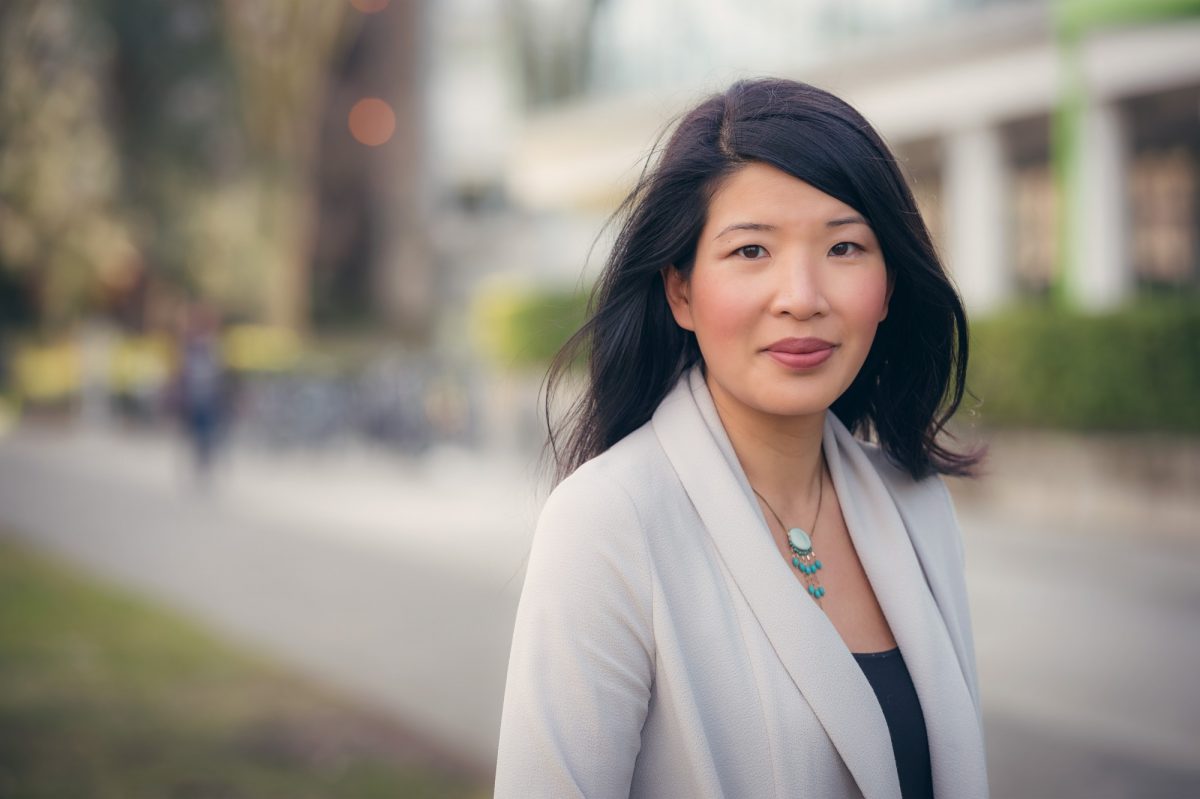 Provoking thought
Faculty of Law's Distinguished Visitors Lecture Series launches new season with lively discussion
October 29, 2021 —
The Faculty of Law kicked off its 2021 – 2022 Distinguished Visitors Lecture Series with a talk from Dr. Carol Liao, an Associate Professor, UBC Sauder Distinguished Scholar​, and Director of the Centre for Business Law at the Peter A. Allard School of Law at the University of British Columbia. Dr. Liao spoke on "Critical Race Feminism and Sustainable Corporate Law" to a virtual audience of professors, students and colleagues, prompting a lively discussion following her talk.
Proposing that the subject of the Great Debate of corporate law can no longer be Shareholder vs Stakeholder but rather that fiduciary duty is owed to the corporation, Liao set out how climate obligations are now part of a corporation's fiduciary duties, now that courts are confirming across the board that climate change is real.
The three dimensions of the sustainability of corporations, she argued, are environmental sustainability, social sustainability, and economic sustainability. Liao, who was recently named one of Canada's Top 100 Most Powerful Women by the Women's Executive Network, provoked many questions from the audience with her talk, a defining characteristic of the Faculty's long-running, interactive lecture series.
"The Distinguished Visitors Series is an opportunity to welcome many of the country's – and world's best legal minds, said Assistant Professor Dr. Gerard Kennedy, chair of the series' organizing committee.
"This year has five outstanding speakers," Kennedy added. "Hosting them will be an intellectual treat – and our honour."
The full recording of Dr. Liao's lecture is available to view on the Faculty of Law's Youtube Channel.
Upcoming lectures in the series include:
November 18, 12:00 p.m.
Dr. Nayha Acharya, Schulich School of Law – "Adjudication and Mediation are Cousins Playing in the Same Sandbox: Reflections on Mandatory Mediation."
December 2, 12:00 p.m.
Dr. Darcy Lindberg, UVic Faculty of Law – "Promises to Keep: Cree Treaties, Cree Ceremonies, and Pathways to a Shared Constitution."
February 1, 2022, 12:00 p.m.
Dr. Helen Duffy, Leiden University (Details to come)
March 8, 2022 12:00 p.m.
Teresa Scassa, Canada Research Chair in Information Law and Policy and Full Professor at then University of Ottawa, Faculty of Law, Common Law Section. (Details to come).