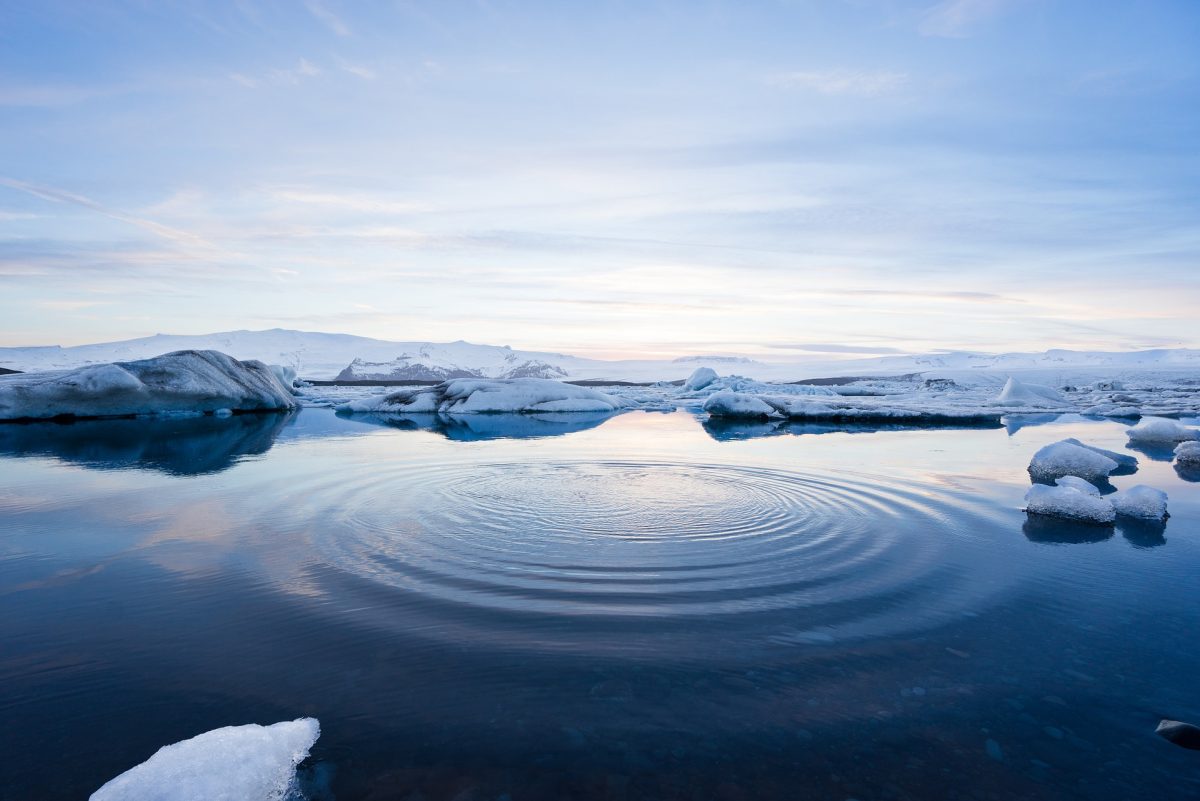 Protecting and preserving the North
UM students receive awards for northern research
January 12, 2022 —
UM students Leah Pengelly, Tommy Pontbriand and Enooyaq Sudlovenick have been named as the 2021 recipients of the Weston Family Awards in Northern Research. These annual awards were launched by the Weston Family Foundation to support researchers and scholars at the leading edge of science in the North. Since 2007, nearly 300 early-career scientists have been funded at the graduate and postdoctoral levels across Canada.
Master's student Leah Pengelly in the department of biological sciences is studying the underwater soundscape ecology of the Tallurutiup Imanga National Marine Conservation Area and evaluating the seasonal changes in noise levels from marine mammals, ship traffic and activity, and other environmental components.
Pengelly's project allows her to foster partnerships with Inuit communities and facilitate knowledge exchange, both key in assessing the health of the Tallurutiup Imanga ecosystem and in bridging the gaps between western and traditional science.
"It's an amazing achievement and I feel honoured to be a Weston Scholar," says Pengelly. "This project has been a long time coming. I spent years living in the North thinking about this project, and to finally make it a reality and get the recognition feels incredible."
Also a student in the department of biological sciences, Tommy Pontbriand is focusing his master's thesis on the diet and foraging behaviour of bowhead whales in the eastern Canadian Arctic, studying changes in population dynamics in response to changes in prey availability and accessibility over time.
After the species barely survived the population crash from the whaling industry, its slow recovery is now threatened by the effects of climate change.
Bowhead whales also play a key role in Inuit subsistence and cultural preservation. Certain communities that rely on this resource in the region are at risk of losing access to it. "Understanding the bowhead whale's foraging ecology would allow us to inform these communities and allow them to adapt in anticipation of changes to come," Pontbriand adds.
PhD candidate Enooyaq Sudlovenick from UM's department of environment and geography is not new to being a Weston Scholar. After completing her Master of Science in veterinary medicine focusing on ringed seal health, also supported by the Weston Family Foundation, she is now embarking on her next project studying Arctic marine mammal health, specializing in beluga whales, through the lens of contaminants, pathological studies, and Inuit knowledge.
All three students are representing the University of Manitoba at the forefront of Canadian research, leading us into the next generation of protecting and preserving the North.
"This recognition is a testament to the amazing work these graduate students are doing at the University of Manitoba," says Kelley Main, acting dean of the Faculty of Graduate Studies.
To be considered as a Weston Scholar in 2022, visit the Weston Family Awards in Northern Research website for more information including eligibility criteria and application deadlines.