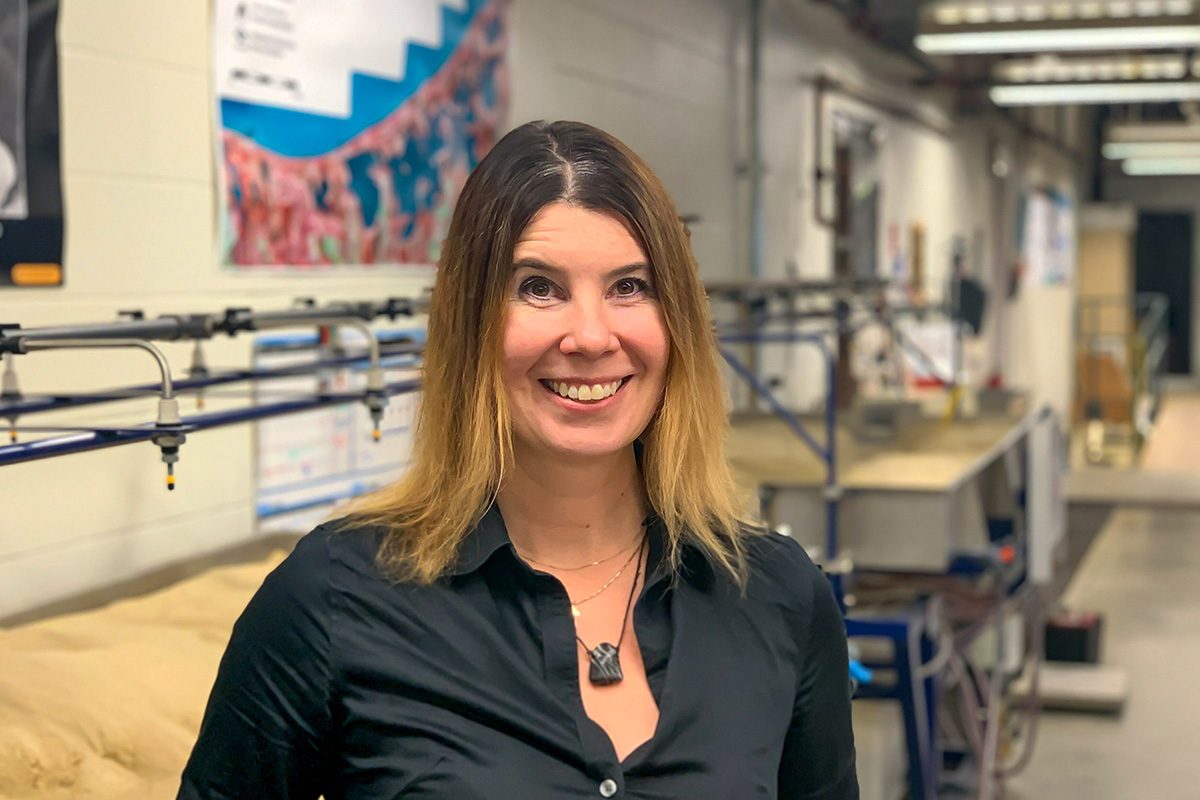 Prof honoured for bringing the best out of students
October 15, 2019 —
During this week's convocation ceremonies on the Fort Garry campus, Dr. Karen Dow will be recognized for her accommodative and supportive teaching.
GRADUATE STUDENTS ASSOCIATION TEACHING AWARD
KAREN DOW: BSC (MANITOBA), MSC (ALBERTA), PHD (ALBERTA)
Nominated by graduate students at the University of Manitoba, this award recognizes individuals who have made a significant contribution to their teaching profession and who display a dedication to knowledge and sensitivity to the student community.
In a profession traditionally dominated by men, Dr. Karen Dow strives to make engineering accessible to all.
After obtaining her PhD at the University of Alberta, she immediately began her journey into teaching. Beginning as a faculty service officer at the U of A, within ten years she had joined the University of Manitoba's department of civil engineering as an assistant professor and briefly served as the associate head for undergraduates.
Throughout her teaching career, she has witnessed and empathized with the difficulties all students, but particularly the under-represented, face in the field of engineering.
She is renowned and respected among graduate students for her careful attention to pedagogy, preparing lectures that accommodate multiple learning styles and are structured to draw the best out of each student.
As universities have become more aware of the pressures on students, Dr. Dow has distinguished herself as a leader in creating supportive communities. She recently completed a Mental Health First Aid Training course and serves on the U of M's Faculty Sexual Violence Prevention Working Group.
During her five years with the University of Manitoba, she has embraced her position as a senior female academic and shown herself to be a natural and enthusiastic role model.
Dr. Dow has mentored with many outreach initiatives, including the university's Girls in Science Day and the Committee for Increasing Participation of Women in Engineering Mentorship Program. She also serves on the 2020 Organizing Committee for the Canadian Coalition for Women in Engineering, Science, Trades and Technology.