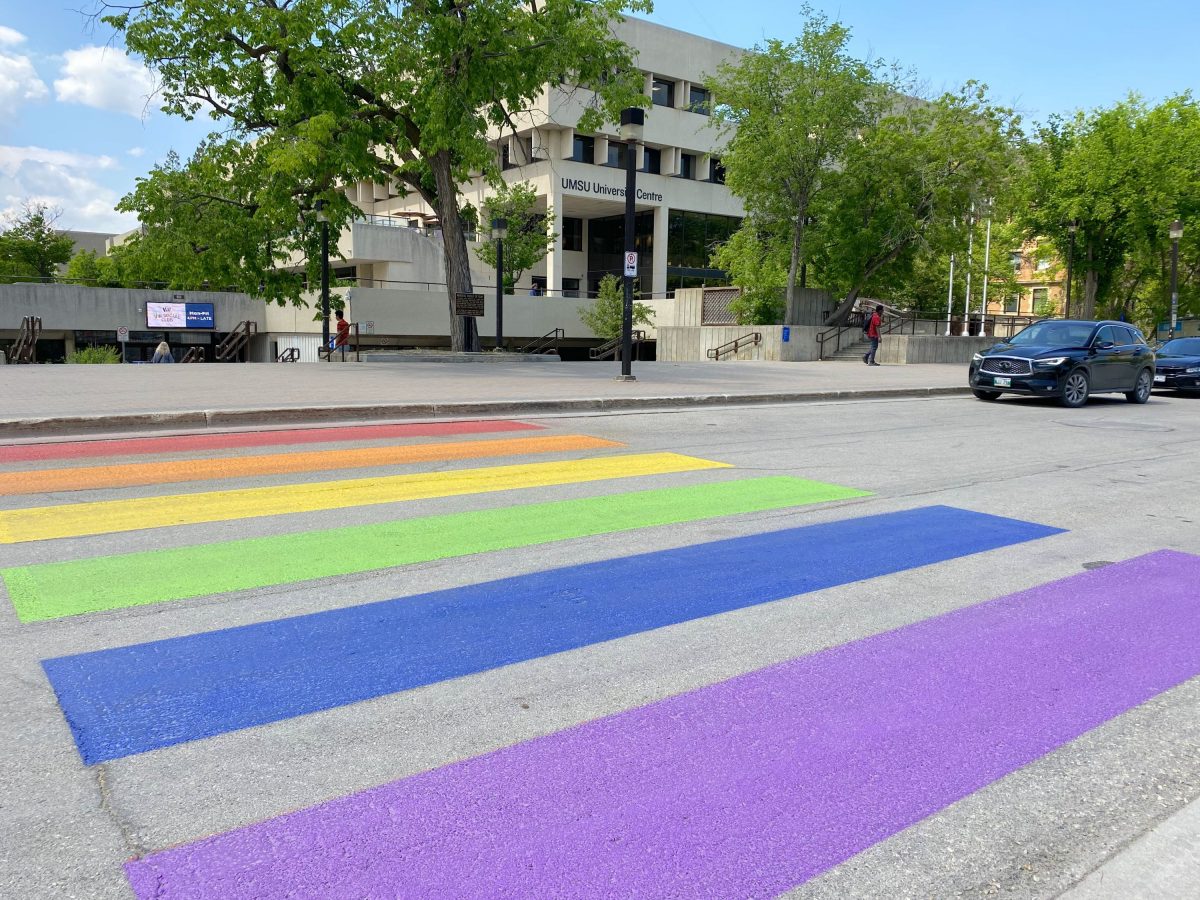 Pride crosswalk makes colourful appearance on Fort Garry campus
May 30, 2023 —
Visitors to UM's Fort Garry campus will notice a colourful addition to the pavement between UMSU University Centre and the Administration Building.
The rainbow-coloured Pride crosswalk is the brainchild of UMSU's marketing team and its installation supported through a collaboration with UM Operations and Maintenance. The crosswalk is intended to symbolize inclusivity and support for the 2SLGBTQIA+ community.
"We hope that this project will increase the visibility of the 2SLGBTQIA+ community, and we hope that members of the community feel supported, seen, and valued, as they are an integral part of the University of Manitoba campuses," says Christine Yasay, Vice President Student Life, University of Manitoba Students' Union.
The project is part of a larger slate of events UMSU is involved with for Pride month this June, including button-making day, the Pride Parade, and Drag Bingo.
The Pride crosswalk will continue to shine throughout the summer until September.