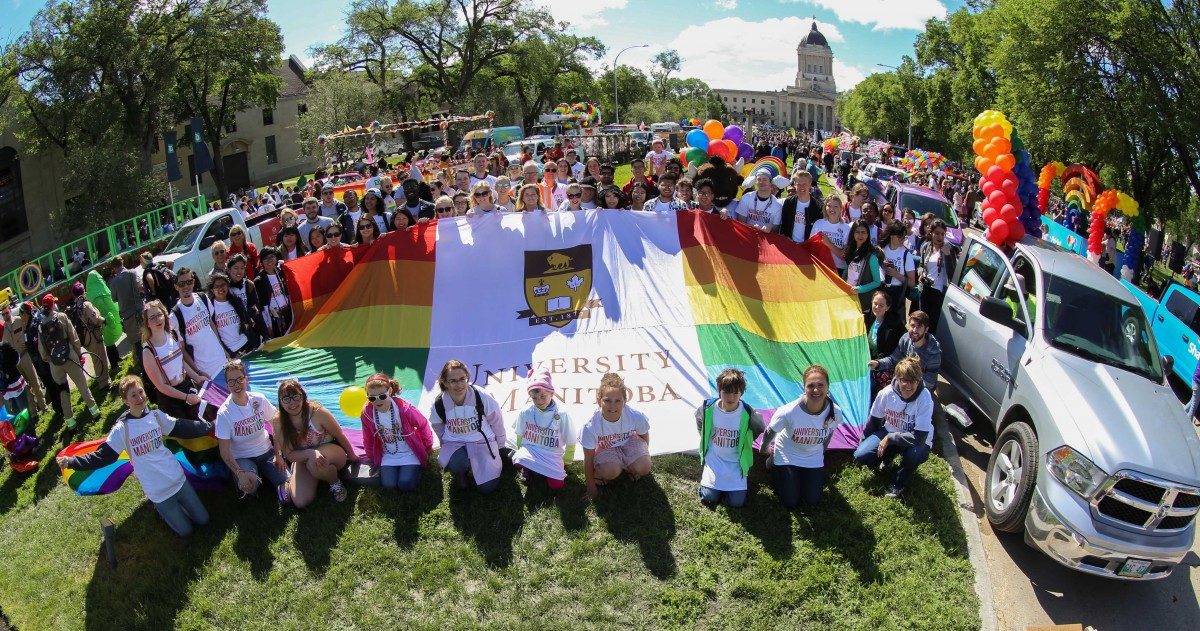 Pride 2018 in photos
June 5, 2018 —
University of Manitoba students, faculty, staff, friends and family gave boisterous support to the LGBT2SQ+ community over the Pride Week in Winnipeg. The celebration of diversity was capped off with the 31st annual Winnipeg Pride Parade and festival on Sunday, June 3.
The U of M was proud to be a Gold Level sponsor of Pride Winnipeg Festival and Parade and to support the many on and off-campus events held leading up to the parade. The Pride flag was officially raised on May 28 and was flown on the Fort Garry and Bannatyne campuses.
Nearly 200 people marched in the U of M's parade float, represented by the UM Queer Committee, Mini U, Bison Athletics, the Rainbow Pride Mosaic, the LGBTTQI* Interest Group from the Rady Faculty of Health Sciences, UMSU, as well as many other friends and family.
"It was thrilling to see so many of our University of Manitoba community celebrate Pride this past week," says Tracy Bowman, director of outreach and engagement at the U of M. "We saw many students, faculty, staff, friends and family celebrate Pride with us! A warm and sincere thank you to all who shared in this day of love and inclusivity."