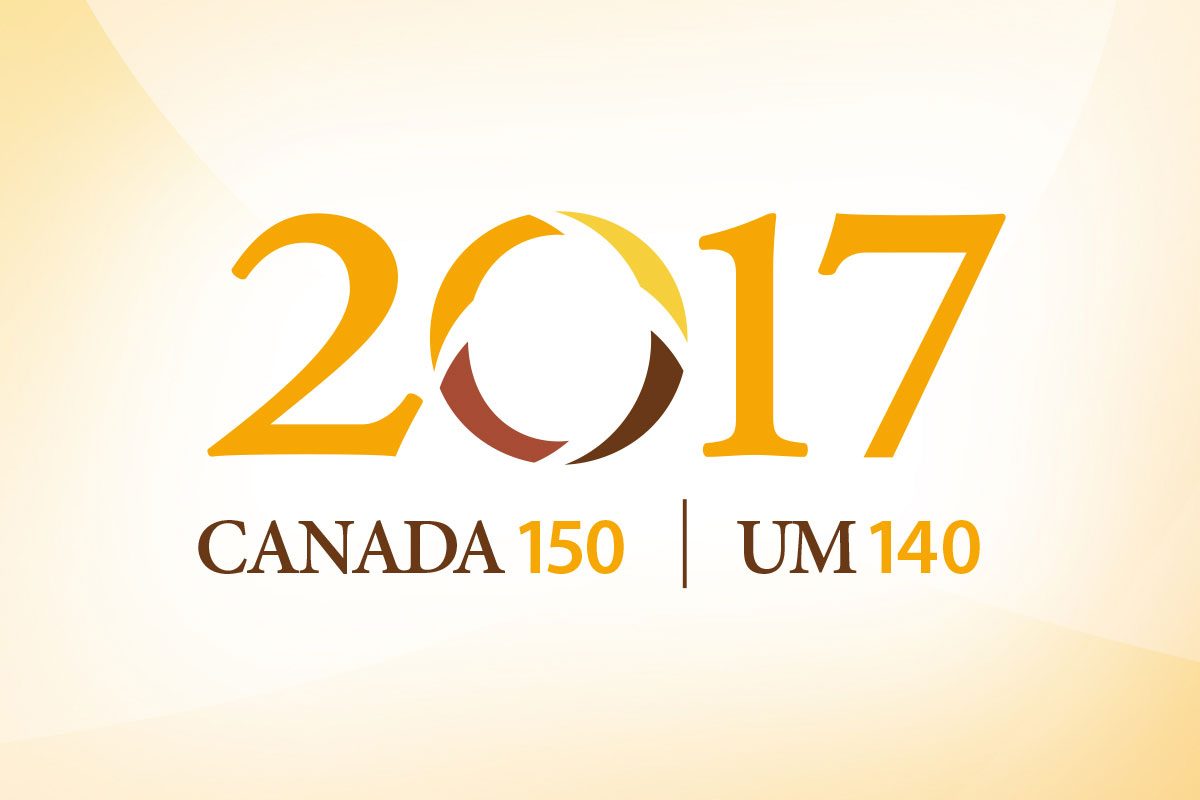 President's message on U of M's 140th anniversary
March 1, 2017 —
The following is a message from University of Manitoba President David Barnard:
2017 is a significant year in the University of Manitoba's story.
It marks the 150th anniversary of our nation, and the 140th of this institution.
Thank you to everyone who shared in the tremendous winter festival on February 28. We celebrated personal stories and the profound impact of our university community. We heard the Premier and Mayor share how they met their wives on campus. We cheered for canola with agriculture students. We listened when Justina McKay shared an honour song, and we saw international students take to the ice for the very first time. It was truly a memorable experience to celebrate the University's 140th birthday alongside students, faculty, staff, alumni, friends and community members.
We also share in celebrating significant milestones throughout the University. The Faculty of Engineering is in its 110th year; the Asper School of Business is in its 80th; and Mosaic, the Natural Resources Institute, and the Faculty of Kinesiology and Recreation are all celebrating 50 years. Most notably, St. John's College – one of our founding colleges – just marked 150 years.
This is a time to celebrate, but these milestones also provide an opportunity to reflect.
Our theme for this anniversary is identity. It prompts us to explore our stories as a university and as individuals.
To help us do that, we find inspiration in the words of alumnus and former Truth and Reconciliation Commissioner Senator Murray Sinclair who asked Canadians to ensure that the next generation, regardless of heritage, is able to answer four key questions:
Where do I come from?
Where am I going?
Why am I here?
and, Who am I?
I ask you – as part of the U of M community – to reflect on Senator Sinclair's questions; ask them of yourselves and of one another. Share your stories.
For the University, answering these questions means reflecting on our past and charting our future in a spirit of pride, but also a spirit of honesty and humility.
Looking back, we can take pride in the story of our founding benefactor, Metis scholar Alexander Isbister, whose bequest of $83,000 and 4000 books was made with the remarkable stipulation and that the University award the money solely on merit – regardless of sex, race, creed, language or nationality.
We can take pride in the remarkable successes of our faculty, researchers, students and alumni – developing new technologies and life-saving vaccines, fighting for Indigenous rights, helping prevent the spread of HIV/AIDS, informing climate change policy, winning Olympic gold, shaping our cultural landscape – and so much more.
Our history is 140 years of transformation.
But as we reflect, we must also acknowledge when we failed.
As leaders in society, we might have spoken out against the Residential School system when there was still an opportunity to make a difference. We might have lifted the pre-World War Two quota on Jewish medical students sooner. We might have made our physical spaces more accessible, our classrooms more inclusive. But we fell short.
There is an Indigenous way of understanding the responsibility of current generations towards future generations, from which we can all learn and benefit. This beautiful teaching, which originated with the Great Law of the Iroquois, urges the current generation to think ahead seven generations as it makes important decisions.
As we think about extending the University's work into another decade or another century or another 140 years, let us consider the scope of our impact and magnitude of our potential. Through community engagement, research and outstanding teaching, through scholarly work and creative contributions, we are shaping the lives of individuals and the future of this province and nation.
And with our Front and Centre campaign, we are well on our way to raising $500 million to ensure sustained and enriched growth for Manitobans for an additional century and a half, and more.
So, Happy 150th Canada! And Happy 140th Birthday, University of Manitoba!
The University of Manitoba is celebrating our 140th anniversary this year, in conjunction with Canada's 150. Follow the conversation and hear more about our history, people and celebration events at #UM140