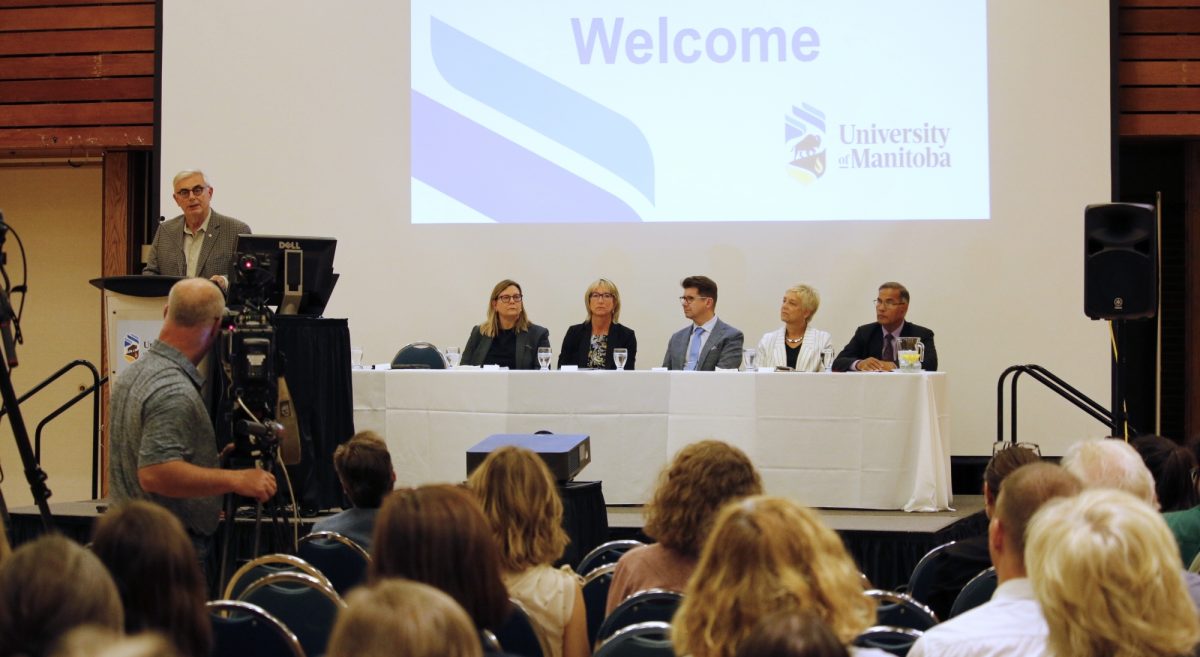 At BOG meeting President reflects on sexual violence community session
Thanks members for investment of time and resources
September 24, 2019 —
At the Board of Governors meeting on Sept. 24, President David Barnard updated the Board of Governors on the next steps involving the sexual violence report, which was shared with the community the previous week.
Speaking at the open session of the monthly Board of Governors meeting, Barnard said the response from the community to the report—Responding to Sexual Violence, Harassment & Discrimination at the University of Manitoba: A Path Forward—and the university's acceptance of its recommendations has been positive.
"I want to thank the authors for their work," Barnard said. "The document points out a lot of things we need to pay attention to as a community. The advice is valuable."
Barnard informed the board that the report's implementation team will hold its first meeting later this week, and he thanked the Board for supporting initiatives to combat sexual violence.
The investment of $430,000 made in preparing the report, Barnard told the Board, is "a substantial investment in a piece that is necessary to moving us forward."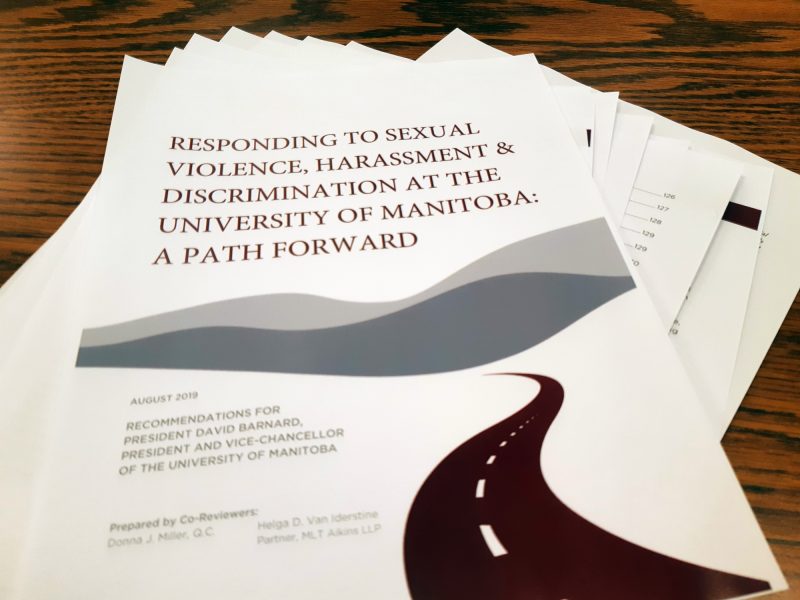 The report makes 43 recommendations, including the establishment of a Sexual Violence Resource Centre to act as a single point of contact for anyone affected by sexual violence; it will also facilitate coordination among multiple UM offices delivering services to survivors. The report also recommends the banning of intimate relationships between teaching staff and students they supervise, and breaches of this policy will have clear consequences.
"Once again, on behalf of the Board of Governors, I would like to commend President Barnard and his team for showing leadership with this meaningful investment to help combat sexual violence, harassment, and discrimination," said Jeff Lieberman, chair of the UM Board of Governors.
UM Today will continue to report on the implementation of the report's recommendations.