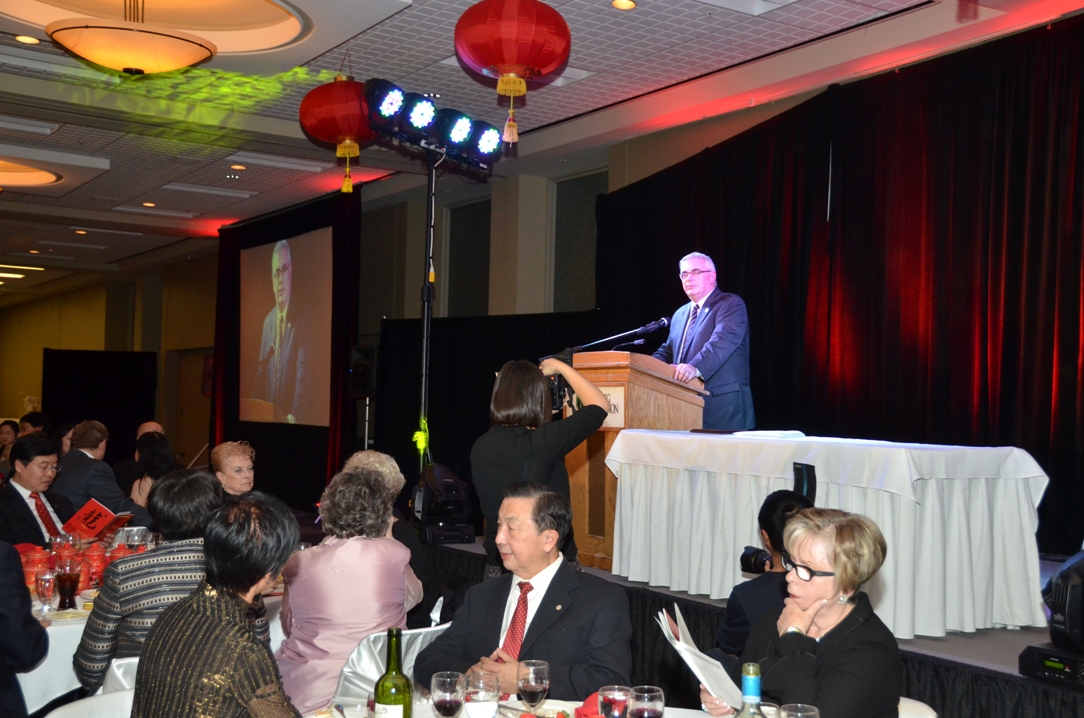 President receives Golden Dragon Citizen of the Year Award
November 13, 2013 —
University of Manitoba President and Vice-Chancellor Dr. David Barnard was honoured last night as the co-recipient of the prestigious 2013 Golden Dragon Citizen of the Year Award by the Winnipeg Chinese Cultural and Community Centre.
Dr. Barnard shared the award with Her Honour Anita Lee, a much-respected businesswoman and activist in the Chinese community and wife of Lieutenant-Governor Philip Lee.
"I am humbled by the award. This night is even more special because I have the privilege of sharing it with Her Honour, Anita Lee," Dr. Barnard said. "I gratefully accept this award on behalf of our students, faculty, staff and alumni, who demonstrate good citizenship each and every day."
The award, presented bi-annually to a member of the Chinese community and a member of the community at large, has been awarded to the city's most prominent community, business, education and political leaders since 1989.
This award has been received by 13 members of the University of Manitoba community including alumni, presidents emeriti, a former chancellor, faculty and honorary degree recipients.