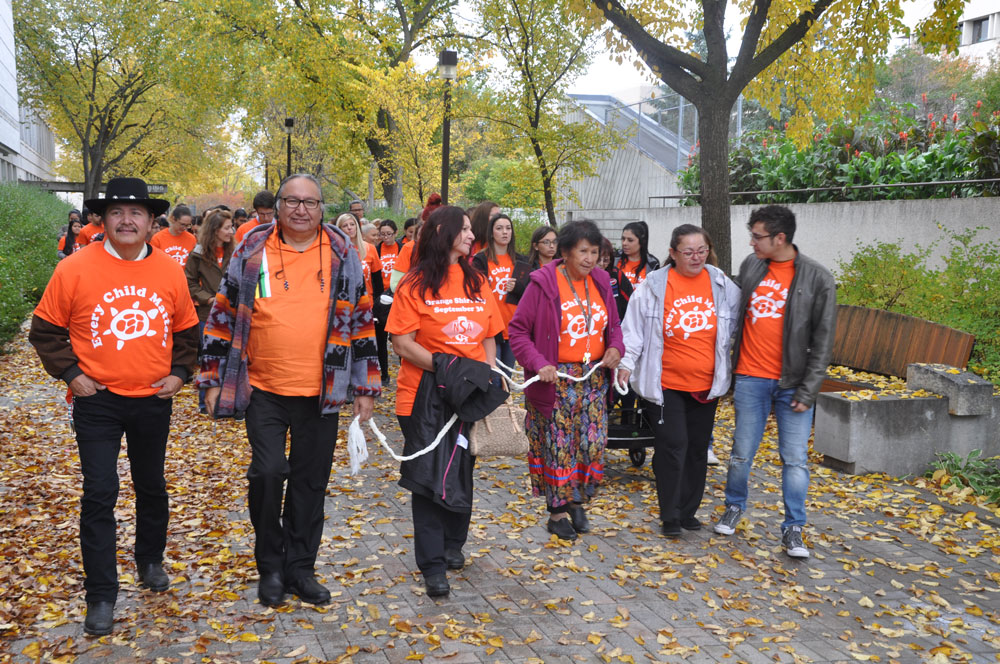 President Benarroch's message on Orange Shirt Day
September 29, 2020 —
The following is a message from UM President and Vice-Chancellor Dr. Michael Benarroch:
Orange Shirt Day is a national day of remembrance – a day to remember the horrendous history and ongoing intergenerational impacts of Residential Schools, to honour Residential School Survivors and all the children who did not return home, and to acknowledge our collective responsibility to take action and move this country forward in reconciliation. It is a day to recognize that Every Child Matters.
Under normal circumstances, the University of Manitoba community comes together to walk on campus to recognize this important day. The pandemic has introduced virtual opportunities that ensure we can continue to learn from and show solidarity with Survivors, their families and the communities experiencing the impact of the atrocities committed in Residential Schools.
The legacy of Residential Schools remains today. While Orange Shirt Day is a time to remember the past, we also need to look at how we will change the future.
On Sept. 30, the National Centre for Truth and Reconciliation will host a virtual event for students to hear first-hand from Survivors, Elders, Knowledge Keepers and others from nations and cultures across the country. Join the more than 350,000 Canadian youth, teachers and countless others who will be tuning into Every Child Matters: Reconciliation Through Education.
The UM College of Nursing and Nursing Students' Association (NSA) are also releasing a short video to recognize Orange Shirt Day and reinforce the NSA's pledge to practice culturally safe nursing care, in partnership with Indigenous peoples.
Education is key to advancing reconciliation. I encourage all of you to participate in these virtual events, but also to continue learning every day.
The entire UM community must remain committed to facilitating education, dialogue and action around the 94 Calls to Action in an ongoing way. It is the responsibility of every single one of us to support and encourage meaningful reconciliation, and to work together toward a better future for all peoples.
Megwetch,
Michael
About Orange Shirt Day
Elder Phyllis Webstad is a Residential School Survivor whose new orange shirt was taken away on her first day attending Residential School, an event that would eventually lead to the creation of Orange Shirt Day. All are encouraged to wear orange shirts on Sept. 30 to honour Survivors and all the children who did not return home.