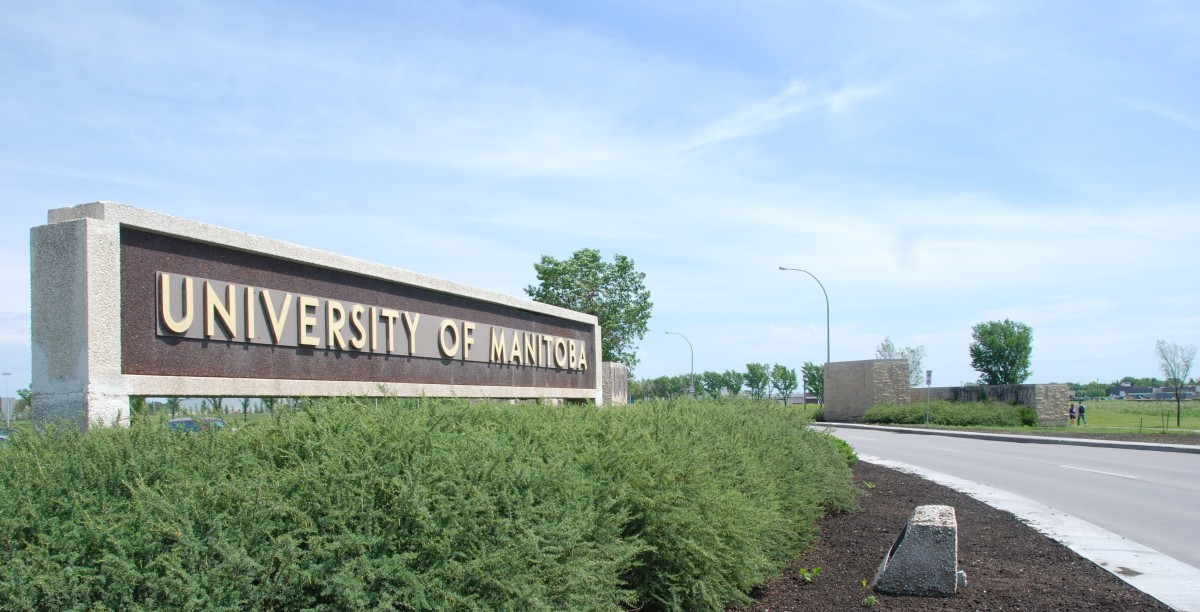 President Barnard's response to UMFA letter on budget
June 28, 2017 —
The following is a letter from President David Barnard to then-UMFA president Mark Hudson, in response to a letter Dr. Hudson had sent the president and shared in a newsletter with UMFA members in May. The original letter was related to the University of Manitoba budget and the provincial government's Bill 28.
Dear Dr. Hudson,
Thank you for your letter of May 30, 2017. I appreciate knowing that efforts taken over the past several years to modify the budget process and the documentation presented so that both are clearer to your members and to our community in general are welcome, and are seen as supporting a more transparent approach. That certainly has been our intention. We consider this to be an evolving process, with improvements to be made on an ongoing basis. I expect that the transition to a new budget model and the supporting technology will allow for even greater degrees of transparency for our community.
Your letter contains a number of figures related to the University's finances and staffing levels that we were not able to replicate, so I will attempt to respond to some of these here. Recognizing that it is challenging to discuss specific data through an exchange of letters, I would like to propose that our budget team meet with you and any others you wish to include, to go over these data in detail and in order to answer any questions you may have.
For instance, your letter suggests that this year's investments replace only 70% of funds cut in 2016/17, and represent the first increase to baseline budgets in five years. These figures cannot be considered accurate, as they do not take into account the amounts we have added annually under the current budget model to baseline budgets to fund general and step (merit) increases in salary and to pay for increasing benefit costs. As a result, not only do this year's baseline increases fully replace last year's cut, units received an additional $13.4M in baseline funds. Further, in each of the past five years units have received baseline increases which have ranged from $12.3 million to $20.8 million. I recognize that salary growth has outpaced the growth in budgets, but it isn't the case that budgets have been cut; it is more accurate to think about this in terms of constrained growth, which has required that available funding be realigned in order to fund salary increases.
You also indicate that faculties, libraries and colleges are receiving $20.5 million less than was the case in 2012/13, but according to our documents the 2017/18 funding level ($376,502,163) is approximately $56 million higher than the 2012/13 level ($320,983,723). Certainly growth to the resources available to faculties, libraries and colleges has been constrained in recent years; so too have the resources that have been made available to administrative and support units.
All units have been challenged to respond to the University's financial situation and I have been pleased by our community's collective response. You list challenges such as accreditation, supervisory and service work, class offerings and the need for faculty to do all aspects of their work, and I would agree these are important considerations for the University in general and for faculties specifically. As I mentioned in many of my recent meetings with faculty councils, we do need to understand what obstacles faculties perceive as barriers to success, and I hope that these are matters about which we can pursue solutions together.
I indicated in my letter to the community about the budget that we felt strongly that the flexibility that resulted from the public sector wage pause should be allocated in support of academic activities and the budget reflects this approach, with the allocation of baseline funding back into faculty budgets. Transfers to capital, by contrast, are fiscal dollars and as a result, can't be used to make ongoing commitments, like hiring faculty members. I would stress that capital investments remain critically important to the long-term health of the University. An ongoing program of investment in things like teaching laboratory renewal, classroom upgrades and preventative maintenance, to name a few, ensures that our academic staff have access to the space and equipment they need in order to engage in their teaching and research programs, and supports the learning of our students. The historical underinvestment in this area is evident on our campuses and it is necessary to make a continued commitment to restore the balance.
We also are challenged to replicate the figures you have quoted with respect to the faculty complement. Notably, you've indicated that UMFA has experienced a net loss of 117 people, however our records show a reduction of 56 Faculty positions, (1,259 down to 1,203) which is equivalent to a reduction of 32.6 UMFA FTE. In addition, other employee groups have experienced similar reductions. For example, AESES has seen a reduction of 38.5 FTE over that same timeframe.
While we recognize that the provincial government was elected to fulfil a particular mandate in regard to the finances of the Province of Manitoba, the public sector wage pause has an impact on our community that is challenging to address. We long have acknowledged that improvements to the rates at which faculty members are paid are important, particularly for those in the junior ranks, as demonstrated by the University's generous financial offer tabled in the 2013 round of bargaining, and attempts to build on it with the offer initially tabled in the most recent round of bargaining. We publicly listed this as among our bargaining principles for the last round of negotiations, and were disappointed when we were unable to reach this goal. During bargaining, we issued a joint statement with UMFA expressing our concern. Moreover, it should be clear from the University's recent testimony at the Labour Board that the University of Manitoba advocated strongly that we be permitted to maintain our salary offer, although that offer had already been rejected by UMFA. We continue to make our views clear both publicly and privately in our discussions with government.
As we enter into negotiations for the next collective agreement, I would note that I read with interest Dr. Chernomas' recent interview in the CAUT Bulletin. He expresses a view that bargaining can only be effective as an adversarial process, and suggests that only UMFA values and protects academic freedom, fair salaries and collegial governance, and further that it is only through strike votes that these can be protected.
I do not share this view: the University also values and protects academic freedom, fair salaries and collegial governance and has a considerable track record of action in this regard. In fact, evidence abounds that UMFA and University administration share a set of values about the University. If we acknowledge this collectively, then we have established the condition necessary for us to engage in a conversation about how to achieve together that which we all desire.
To date, the government has given no indication that it is likely to lessen the constraints imposed by Bill 28. In fact, since you wrote to me the Bill has been passed into law, although not yet proclaimed in force. Accordingly, I propose that in our upcoming round of bargaining, we engage in a different manner than in the past, and attempt to come to mutually agreeable terms on other matters that can benefit our community and your members. We all have heard from our students about the impact of the strike on their programs of study, and I believe that we can add the avoidance of further disruption to our students, whom we are all here to serve and support, to our list of common interests.
As you are likely aware, we recently welcomed Ms. Lynn Zapshala-Kelln as the University's new Vice-President (Administration). I would be pleased to introduce her to you and your successor, Janet Morrill, and I will ask my assistant, Jocelyn Striemer, to contact your offices to identify a mutually agreeable time when we might meet, and discuss the matters you have raised. In the meantime, we expect you are likely to wish to make this response available to your members as you did with the letter you sent me, so I will ensure that this response similarly is made available to our community.
Sincerely,
David T. Barnard, Ph.D.
President and Vice-Chancellor
Cc: University of Manitoba community