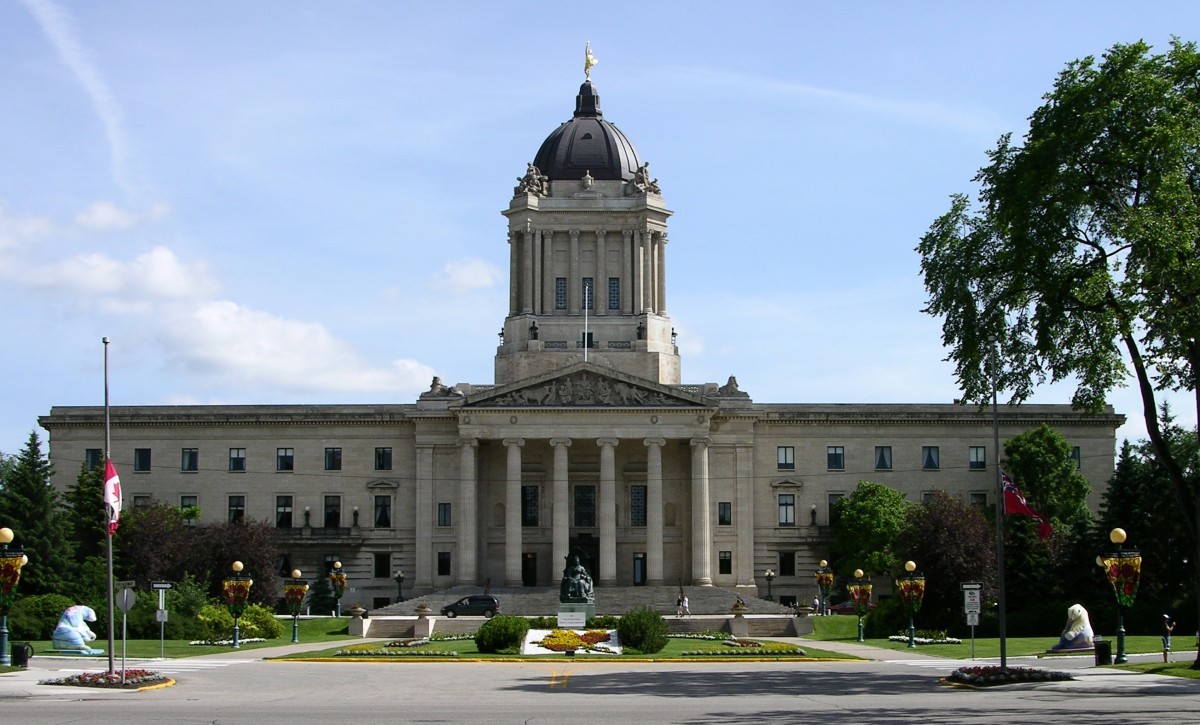 President Barnard's message on provincial election
March 31, 2016 —
University of Manitoba President David Barnard issued the following message on the Manitoba election:
Over the course of the next few weeks, as the candidates and leaders of all parties outline their plans for this province's future, I encourage them to bring post-secondary education prominently into the conversation. Because if there is one sector where government investment can pay dividends across almost all the issues facing our province, that sector is post-secondary education, which directly impacts employment, health care, research and innovation, the economy, immigration, Indigenous achievement, and so much more that can make this province the greatest place to live in Canada.
We should be intentional about our investment in post-secondary education, to take the steps necessary to enable a post-secondary education system that positions this province and its people, including its growing Indigenous population, for success in the 21st century.
Intentionality requires looking at the system as a whole and taking the measures necessary to unleash its potential: hiring outstanding faculty members to assist students in learning, discovering truths that will shape our world and engage in the broader community; building the facilities and providing the equipment  students need to acquire life skills; developing pathways for smooth transitions from high school to post-secondary and between one post-secondary institution and another; using technology to engage students in ways that facilitate their success.
In February, I hosted a Visionary Conversations event that brought together presidents, student leaders, faculty and other stakeholders from many of Manitoba's post-secondary institutions to discuss whether we collectively were putting the right value on higher  education. One thing everyone seemed to agree on was that more than ever before our universities and colleges need to be flexible, creative and responsive in their approaches, because the world and the jobs students are being prepared for are changing at an ever-quickening pace.  Educating our young people to be engaged and productive citizens has never been more critical, and never more challenging.
How can we meet this challenge? I think that's a question we need to be posing to our politicians as they vie for our votes on April 19.
At the University of Manitoba, as the province's only research-intensive university, we face unique challenges, and we open up unique opportunities as well. While I think it would be a wonderful start simply to get post-secondary education on the agenda during this election campaign, there are some actions and policy innovations that would greatly enhance our institution's ability to deliver what Manitobans expect of us: world-class professional education, innovative research, technological advancement, exceptional classroom and extra-curricular experiences that attract students from across the country and around the world, and opportunities for lifelong learning.
To achieve these goals requires meaningful investment. The challenge we face is achieving and maintaining competitive funding compared to peer institutions across Canada. Post-secondary institutions in other jurisdictions often have greater flexibility to set tuition rates, and higher operating grants. Since many federal research programs require provincial matching, maintaining momentum in research requires a comparable level of provincial research funding. Relative underfunding puts students, faculty and researchers here at a disadvantage in relation to their peers across Canada. Ultimately, Manitoba falls behind in competitiveness. Our students leave the province for the training they desire, and fewer students come here from other provinces and countries. Fewer technological advances spur our economy.
That doesn't need to be the case, and we believe a reasonable approach to tuition flexibility and increased grant funding will improve the quality of our post-secondary institutions, including the University of Manitoba.
A university like ours, with comprehensive international linkages and robust research capacity, is critical to the future of our province. The University of Manitoba contributes more than $1.8 billion toward the provincial economy. And every dollar spent directly at the university generates $1.85 for the Manitoba economy. That kind of multiplying effect makes our Front and Centre campaign, with a goal of $500 million, towards which the Province has already committed $150 million, a truly transformative undertaking in the history of this province.
Our 70,000 alumni living here in Manitoba are the business and community leaders and volunteers who are building our province. The University of Manitoba has a central role in all of the priority areas in this campaign. We are essential to our healthcare system, educating the province's nurses, doctors, and dentists. We are at the front of our justice system, as we produce the majority of our province's lawyers. We are at the centre of infrastructure renewal, as we train the majority of the province's engineers and architects.
Our researchers are contributing to improving quality of life, here and beyond our borders. Our institution is an incubator for ideas that fuel innovation and social progress. Whether making fundamental discoveries in the transmission of HIV/AIDS, pioneering antenna technology for today's smartphones or finding a causal factor in Lou Gehrig's disease that may also play a role in understanding mutations in cancer, our researchers have a proven track-record of making world-changing breakthroughs.
We are also a leader in Indigenous education, with over 2,200 self-declared Indigenous students enrolled. First Nations, Metis and Inuit youth are the fastest growing population group in our province and key to our future prosperity. The path forward for Manitoba includes a skilled and educated Indigenous workforce and our institution is at the heart of creating this.
Through its strategic investments in discovery research and renewed infrastructure, the federal government in its budget Tuesday signaled vast confidence in the capacity of the post-secondary education system, to ensure our global competitiveness. Let's call on our provincial politicians to show similar foresight.