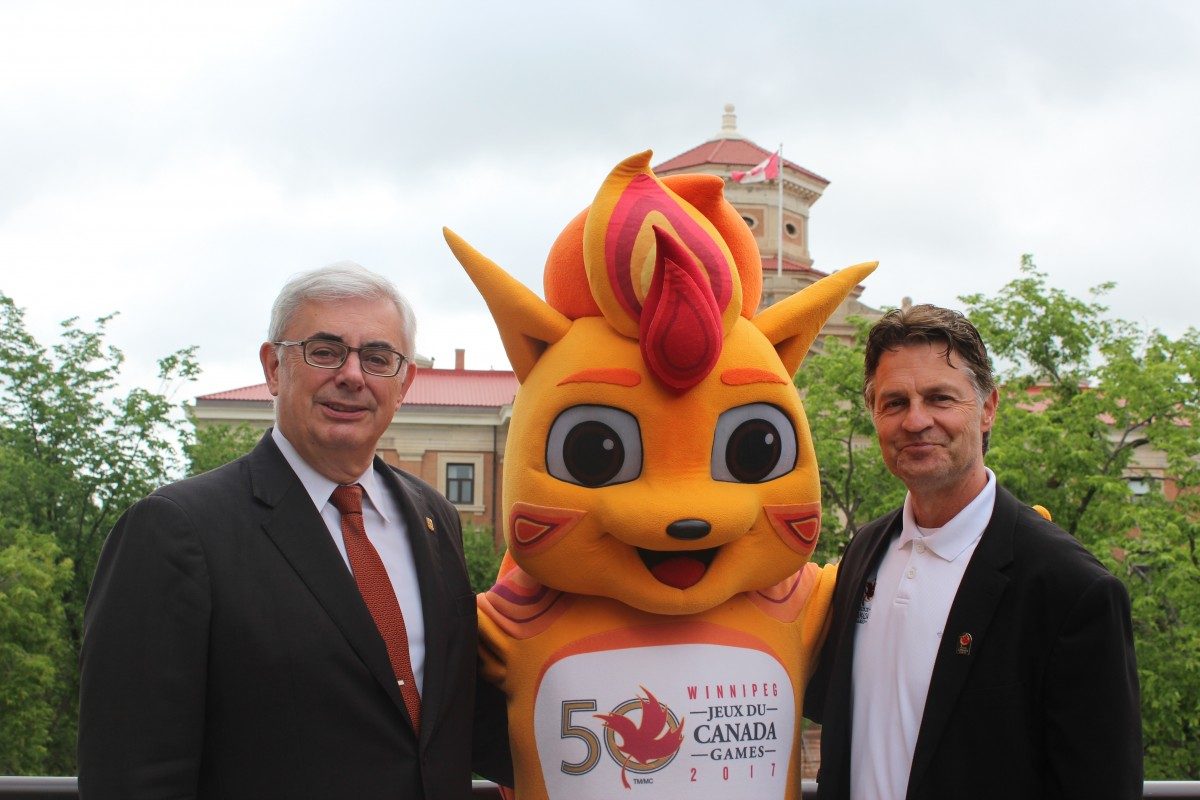 President Barnard welcomes 2017 Canada Summer Games
June 30, 2017 —
The following is a message from U of M President David Barnard:
To the University of Manitoba community,
Next month our Fort Garry campus will play host to the 2017 Canada Summer Games, serving as the Athletes' Village, the main venue for volleyball and track and field, and the location of the closing ceremonies.
It's a year of anniversaries: the Canada Summer Games 50th; Canada's 150th; and the University of Manitoba's 140th.
Our campus, and our city and province, will come alive with the presence of thousands of athletes and their coaches and the visitors who will arrive to enjoy the spectacle of Canada's finest youngest athletes competing against one another for the opportunity to represent their nation in future international events.
I hope as many of you as possible will find a way to engage with the games. Whether as friends or family, athletes, volunteers, spectators, or simply hosts welcoming our visitors, I am confident each of us who will be on campus during the 2017 Canada Summer Games will represent this institution well as it takes the national stage for two weeks, from July 28 to August 13.
During that time the University of Manitoba will host 4,000 athletes, ranging in age from 13 to 21. Many of these young athletes are still deciding what shape their futures might take; we have an opportunity to show them that the University of Manitoba – indeed, post-secondary education in any form – can help them achieve their dreams and goals.
Along with the athletes, the Athletes' Village will host each team's coaching and mission staff: their medical staff, media liaisons and others. These athletes and teams, representing each of Canada's provinces and territories, will be located in more than 30 University of Manitoba buildings and using many of the exceptional facilities we have to offer, including housing, food services and the Active Living Centre. At the same time, the Fort Garry Campus will be bustling with its usual summer activities, not the least of which will be Mini-University. I can't imagine a time when we'll have more people on campus representing a wider age span what a wonderful way to mark our 140th birthday!
Of course, any undertaking of this magnitude requires organization, cooperation and some level of accommodation. Some of us we will be relocated to make room for our visitors; traffic flows may be rerouted, bus stops moved. The UM Today team will strive to provide as much information in as timely a fashion as possible to keep all of you updated on traffic, parking and other developments, including the wide array of athletic and entertainment opportunities offered.
Have fun — and let's make sure our visitors do too!