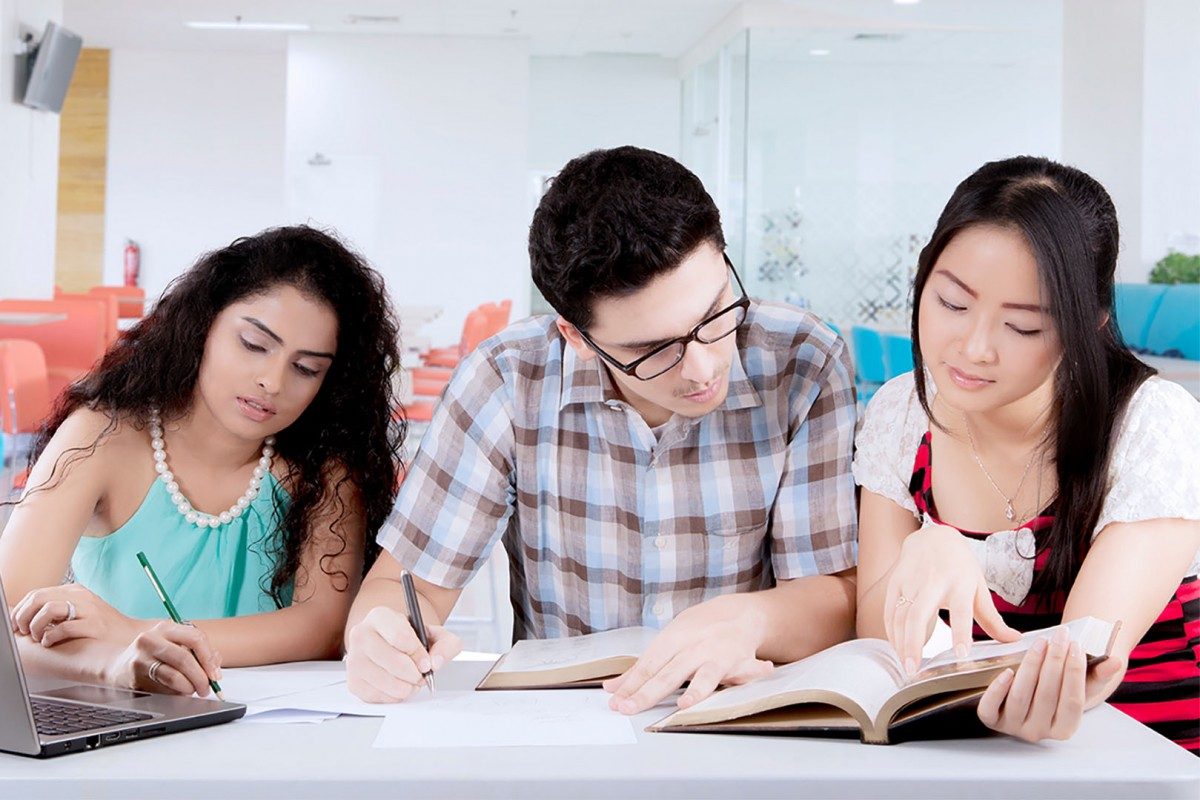 Prepare for university courses with Prep Skills
Extended Education provides courses to help you succeed
April 23, 2019 —
Prepare to succeed in university chemistry, physics, and math with Prep Skills. These courses, offered by Extended Education at the U of M, are designed to build your skills and refresh your knowledge. They also offer you the opportunity to earn the prerequisite you may need in order to pursue your university studies.
Chemistry Skills
When students prepare for university chemistry with Chemistry Skills, they are a step ahead of their peers who earned their prerequisite in high school or through an evening school program, says James Xidos, senior instructor, Chemistry at the U of M. That's because the Chemistry Skills course is designed by chemistry experts to prepare students specifically for Chemistry 1300. Also, during the fall and winter, the course is offered online so it requires students to practice the same time management skills required for success in their university studies. During the summer, it is offered in the classroom.
Chemistry Skills is designed specifically to lead to success in Chemistry 1300, says Xidos. "The course is taught as if you have never done any chemistry. We teach it from scratch, looking at the basics of the scientific process, atoms, the periodic table, basic reactions, naming, and basic math I call recipes."
Math Skills can be the biggest barrier to success in chemistry, he says, because it requires problem solving skills. If a student needs to improve their math skills, they can also take the Math Skills program.
In Chemistry Skills, there are no lectures but an instructor with a PhD in chemistry and university teaching experience is available to help students on request.
"Students should not be shy to ask for their help. They should take advantage of it when they run into problems."
Many of the programs at the U of M require first year chemistry, says Xidos. These include health sciences, engineering, agriculture, kinesiology, nutritional sciences, and dental hygiene. "To understand the human body, you need chemistry. To understand certain agricultural processes, you need chemistry."
The Chemistry Skills course sets students up for success in university chemistry.
Physics Skills
Physics is a branch of the natural sciences, says Andriy Yamchuk, Physics Skills instructor and technical support for the Department of Physics and Astronomy at the U of M. "We look at the natural world around us and try to explain the concepts, with mathematics and models."
Students can prepare for university physics with Physics Skills, whether they have completed Physics 40S in high school or not. For those who will take Physics 1020, Physics Skills offers an early start as it uses the same textbook and covers the same materials, at a faster pace, and more. Both courses are algebra-based.
For those who will take Physics 1050, a requirement for engineering and physics programs, they will also prepare for some concepts, but this course is calculus-based and has a calculus co-requisite.
Students can also meet some technical program physics requirements with this course, says Yamchuk.
While physics is not just math, the Physics Skills course starts with a review of math tools including three fundamental dimensions (time, mass, length), algebra, trigonometry, geometry, and how to solve and manipulate equations and read graphs.
Students follow a reading guide and are encouraged to take their own notes as they read the textbook, working through its lessons to build their knowledge. Yamchuk is available to answer questions as they work through their problems. There are quizzes and assignments. Students work on group projects via an online forum. They do a simple experiment, share their results with the group, discuss and derive a formula. They submit their results together in one document, encouraging scientific collaboration.
The final exam is written in-person, requiring them to solve basic mechanical questions and understand basic physics concepts. The idea is to develop critical thinking or scientific literacy, visualization, to bring their math to a certain level, and to help understand basic mechanical concepts, says Yamchuk.
Math Skills
If you took consumer or applied math in high school, you may need a pre requirement course for calculus. Perhaps it has been a while since you last studied math. Or maybe, you did well in high school math but you may not realize your math skills are weak.
"There is an issue with the transition from high school to university," says Michelle Davidson, associate head undergraduate, Department of Mathematics, U of M. "Students come with weak algebra skills. Students with very good high school marks in pre-calculus are not successful in calculus courses. You may not realize your math skills are weak."
Whether you need a refresher, or a prerequisite, there is a Math Skills course for you. Math Skills includes two courses: MSKL 0050 – Basic Skills in Mathematics, and MSKL 0100 – Mathematical Skills.
"Math Skills 100 makes students calculus-ready," says Davidson. "Any STEM subject needs math. All sciences, engineering need calculus. Everybody should take calculus. Calculus is the study of how things change over time. If you are concerned about your skills being up-to-speed, if you have been away from math for a long time, if you are coming to university without a pre-calculus credit or with consumer or applied math, if you want the skills needed for calculus, this course is for you."
Students going into first-year university math course numbered 1200 or higher, including 1500- basic, 1510- for engineers, 1520- for management and social sciences, 1230- for math sciences, and more can benefit from Math Skills 100.
Students going into math courses numbered under 1200, including 1010, 1020- math and art, and 1080, 1090- mathematics of reasoning, for teaching, can tune-up their math skills with Math Skills 50.
Math Skills 50 is also a tool to prepare for Math Skills 100, if needed.
Extended Education offers a math skills diagnostic test. If a student passes it, they are ready for Math Skills 100. If not, they should prepare for Math Skills 100 with Math Skills 50.
As always, to ensure their most effective course planning, students should consult with their academic advisor.