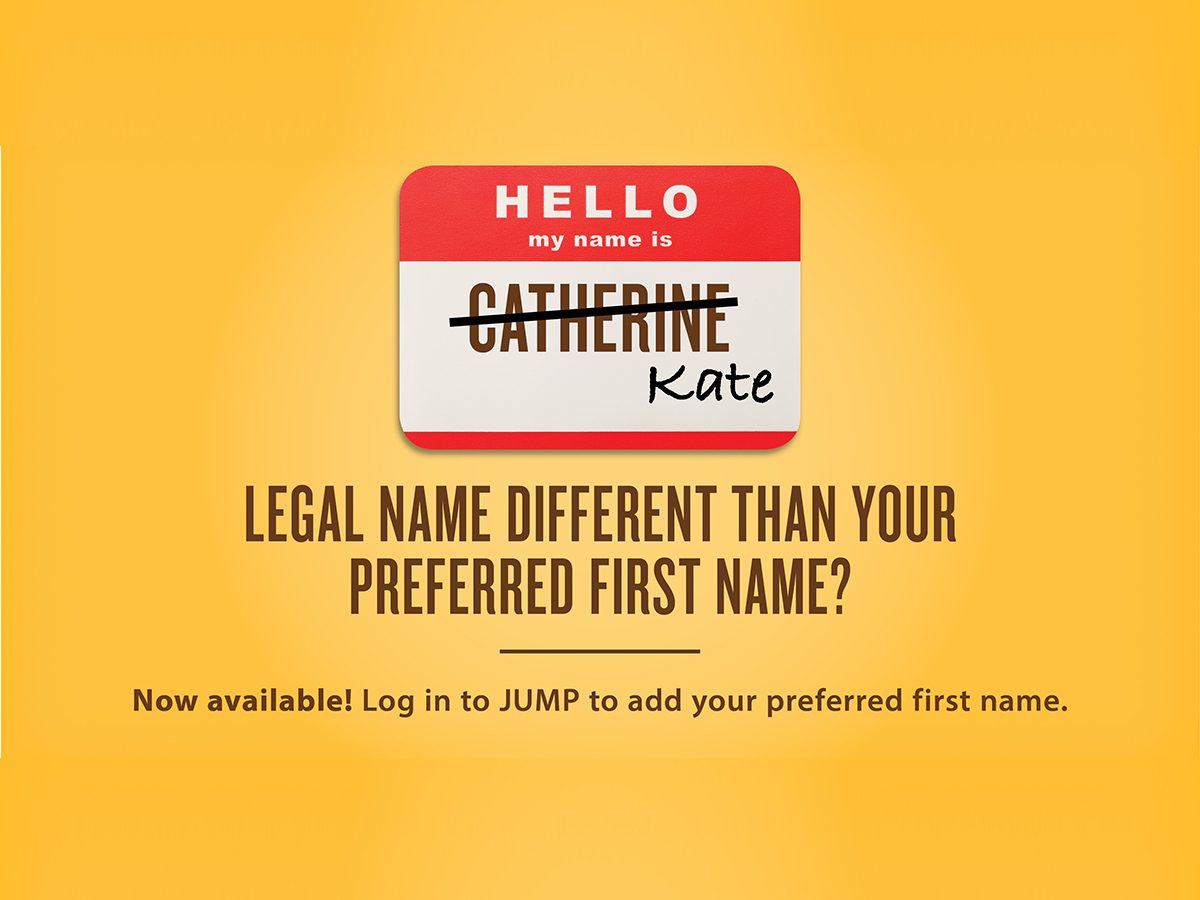 Preferred name option now available!
U of M systems support preferred names for students and staff
June 12, 2018 —
The University of Manitoba recognizes that many individuals within our community use names other than their legal names to identify themselves. A preferred name is a name that you commonly use that is different from your legal name.
Students are now able to set a preferred name in Aurora Student Self Service. The preferred name will display in Aurora Self Service pages, class lists and academic reports. Preferred name will also appear in UMLearn, on Student ID Cards, and through interfaces to other university systems.
Staff have had the ability to record a preferred name through Employee Self Service (ESS) for several years. However, the use of the preferred name in ESS has been limited to a few services – VIP, interfaces to Parking Services, Recreation Services, seniority lists, etc. – and did not display in Aurora. With this change, the Class Schedules in Aurora Student and Staff ID cards will display the preferred name of instructors who have set this up in ESS.
Once set, your preferred name will be used whenever possible in the course of university business and education, except where the use of your legal name is necessitated by an academic, financial or legal requirement.
The preferred name option is not available to Sponsored Personnel. Any individual using a sponsored account should contact the IST Service Desk to designate a preferred name.
Related resources: