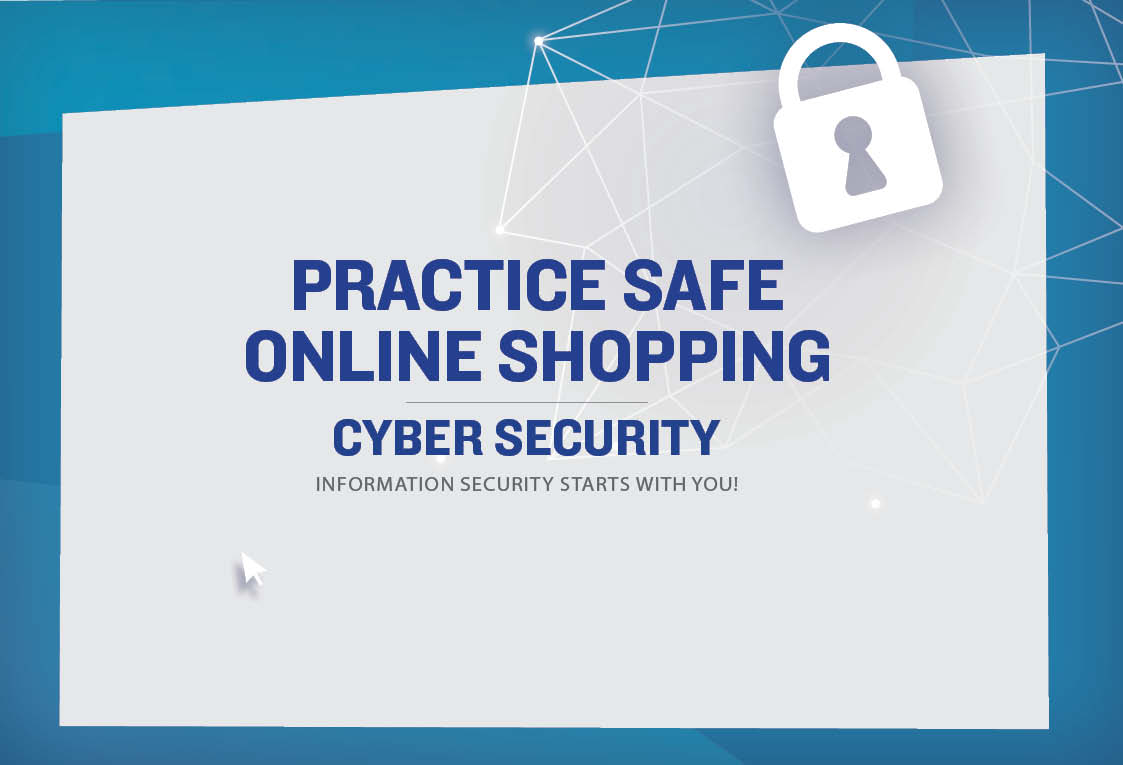 Practice safe online shopping
Tips for safe and secure online shopping this holiday season
December 11, 2018 —
It's that time of year again and many of us are choosing the convenience of purchasing gifts online this holiday season. The holiday season is also the perfect time for cybercriminals to take advantage of unsuspecting online shoppers. That's why it is important that you take precautions to protect yourself.
Here are a few tips to ensure your holiday shopping is secure:
Know your seller: If you are on a site you have never purchased from before, search for the reputation of the seller first. Look for consumer complaints or positive reviews. Look for basic corporate information on the site like a physical address, phone number, warranty and return policy. If you are unable to find this information, be wary.
Use secure websites: Look for the padlock beside the site address or verify that the site address starts with HTTPS instead of HTTP.
Never use the same password: Use different login credentials across shopping websites. If a website is hacked and customer credentials are stolen, the attacker will likely attempt to compromise other accounts such as your email, banking, and social media accounts. Don't make it easy.
Don't use your work email address, user ID or password: While it might be convenient, you are putting yourself and your employer at risk. Keep your personal transactions private. Better yet, create an email account just for online shopping. This will also keep any marketing emails and potential spam in your online shopping account and out of your primary email Inbox.
Use Paypal when possible: The buyer protection on PayPal is excellent. If you buy something that never arrives or if it arrives significantly different than as described, you may be eligible for a full refund.
Keep your transactions records: Never delete electronic receipts or email confirmations. These are your only pieces of evidence if a dispute arises or a warranty claim is necessary.
Look out for unexpected tracking emails: Fake tracking emails are a common form of phishing or malware attack. If you suspect you have received an email for a package you did not order, do not click on the link.
Get savvy about Wi-Fi hotspots. Avoid shopping and logging into key accounts, such as email and banking, on open public Wi-Fi connections. If you must use open Wi-Fi connections, connect to a virtual private network (VPN) first.