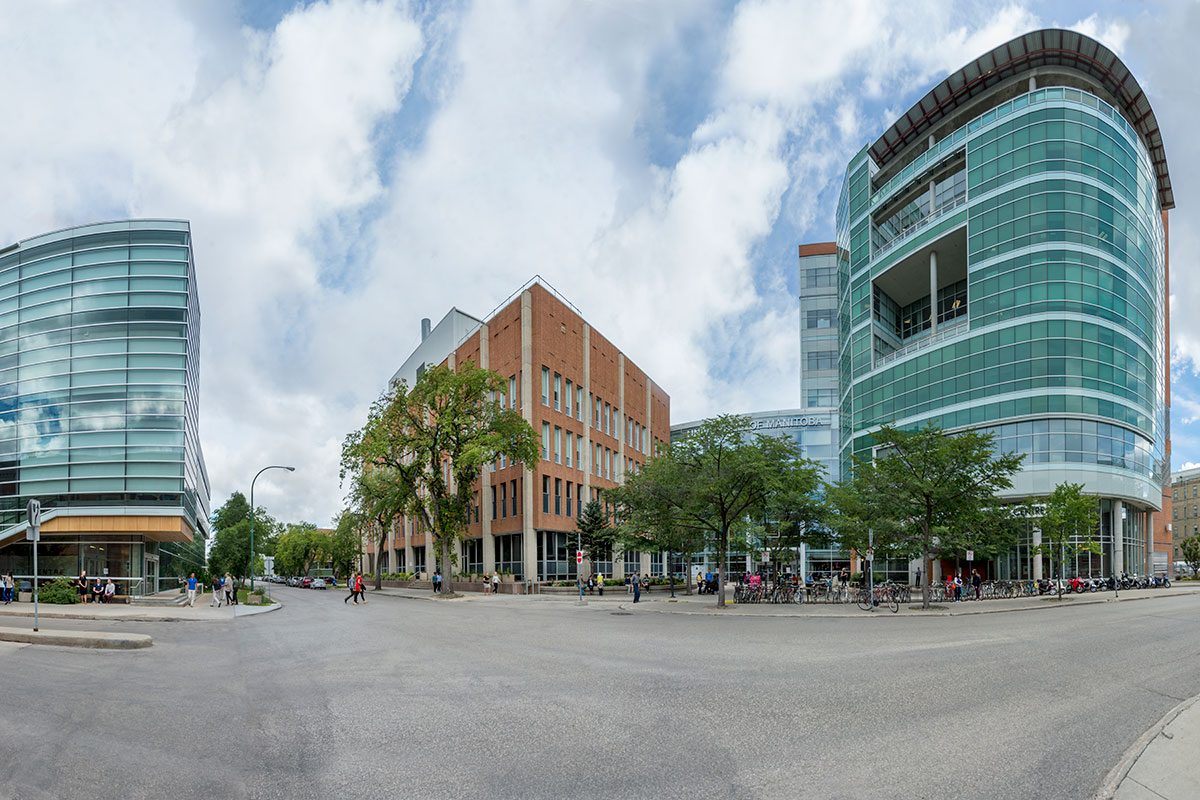 Positive case of COVID-19 on Bannatyne campus
MB Health investigating and contact tracing
September 21, 2020 —
A message from Dr. Brian Postl, Dean, Rady Faculty of Health Sciences & Vice-Provost (Health Sciences) sent to Rady Faculty of Health Sciences faculty, staff and students on Sunday, Sept. 20.
Last week, an individual who later tested positive for COVID-19 was on Bannatyne campus while asymptomatic during the communicable period. Public Health is leading the case investigation and contact management. Close contacts who have been identified have already been notified by Public Health and are self-isolating. One of the close contacts has developed symptoms and test results are pending. In an abundance of caution and to interrupt any further transmission, some in person classes / labs scheduled for Monday, September 21 have been postponed.
The rooms where the individuals attended sessions have been appropriately cleaned and disinfected. If you have not been notified by Public Health that you were in close contact with a case, no additional action is necessary on your part at this time.
We remind all members of the Rady Faculty of Health Sciences to follow the public health measures of physical distancing, hand hygiene and frequent cleaning of commonly touched surfaces. Wear masks in indoor places where physical distancing is not possible. Self-screen every day before attending any Rady Faculty of Health Sciences learning / work environment and stay home if you have any symptoms, no matter how mild. More information on self-screening and testing is available at this link: https://sharedhealthmb.ca/covid19/screening-tool/.