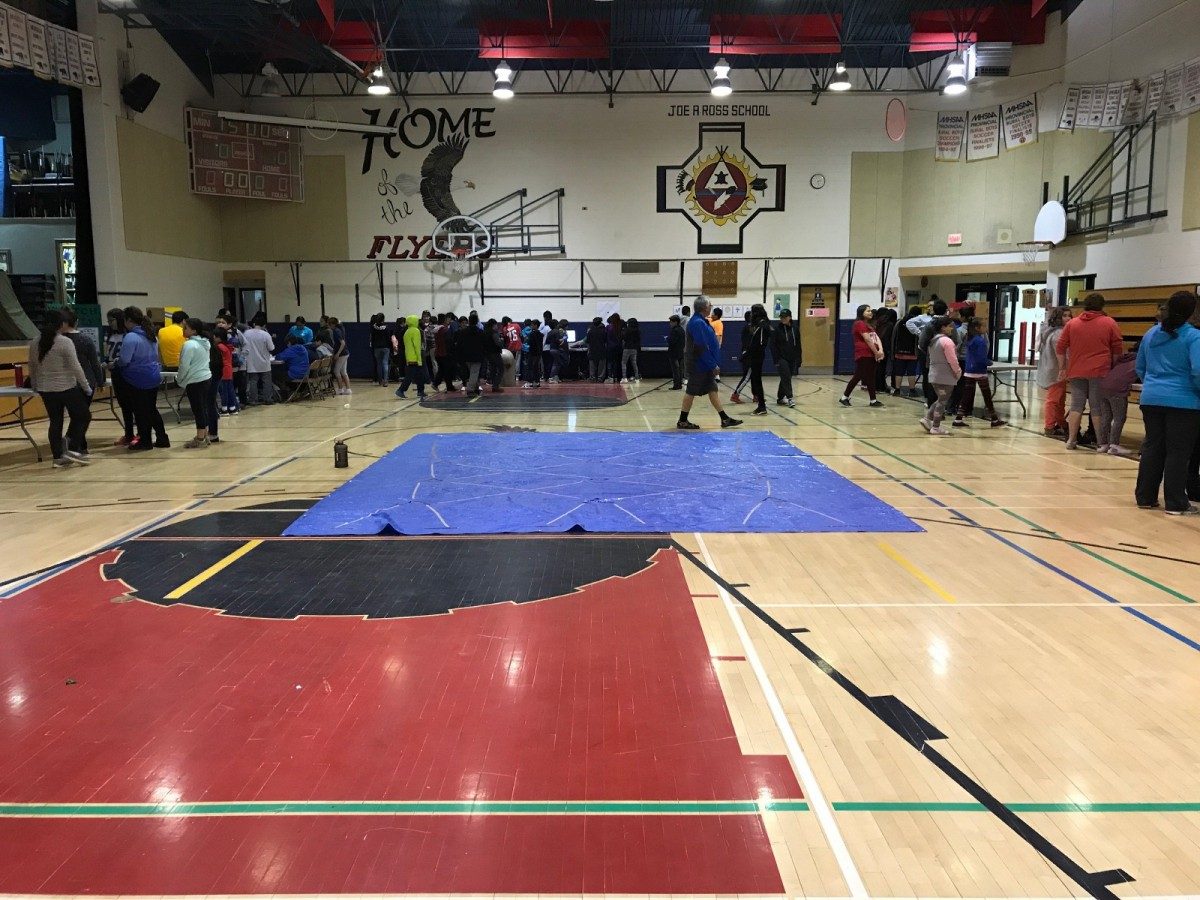 PIMS: Math Mania reaches First Nations communities in Manitoba
Darja Barr makes math fun
June 29, 2017 —
PIMS – The Pacific Institute for the Mathematical Sciences reports:
Thanks to the efforts of Darja Barr, Math Mania has made it to the Canadian Prairies in the form of an Indigenous Outreach and Mentorship Project. This project is making considerable strides in building connections with Indigenous communities across the province as well as with Indigenous students at the University of Manitoba.

At the end of May and into the first two weeks of June, 2017, Darja visited three communities in what were the first mathematics events of their kind in Manitoba: Opaskwayak Cree nation, The Pas; Sagkeeng First Nation Reserve, Pine Falls; Lake St. Martin School, Winnipeg.

Each site hosted a PIMS Math Mania event which ran for 30 minute blocks in the mornings, encouraging groups of students from grades K-8 to take part in a variety of educational math games. From Popsicle Stick Puzzles to the Error Correcting Code Game to a giant human-sized sorting algorithm that the kids could literally walk through, there was something for every student to find their own joy in mathematics.

By making mathematics fun, fascinating and approachable­­, PIMS is encouraging young students from every walk of life to see math in all of its limitless beauty and possibility. As the demand for mathematical expertise in nearly every industry grows, we genuinely hope the relationships we foster through Math Mania, and other education outreach initiatives, will inspire students to pursue math and science throughout their academic and professional careers.