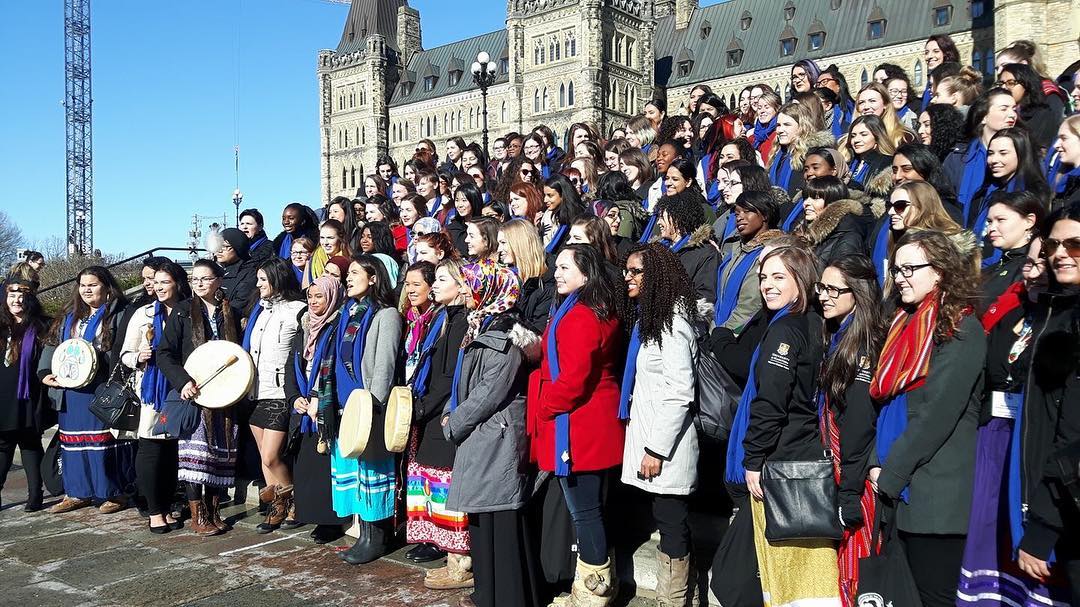 Photo Gallery: Daughters of the Vote Instagram Takeover
March 16, 2017 —
Indigenous students Taylor Morriseau (Faculty of Science) and Carly McLellan (Max Rady College of Medicine), along with four other UofM students, visited Ottawa on International Women's Day (IWD) March 8th to take part in the historic Daughters of the Vote conference.
While studying microbiology and biology, Morriseau is also pursuing opportunities outside the classroom to defend human rights. She shared an inside look at the student trip to Ottawa and the importance of bringing Indigenous and female perspectives to Parliament Hill in this takeover on our UofM Student Instagram account.
Indigenous Awareness Week runs from March 20th to 24th at the University of Manitoba. Events are free and open to the public. Find out more at #umindigenous.