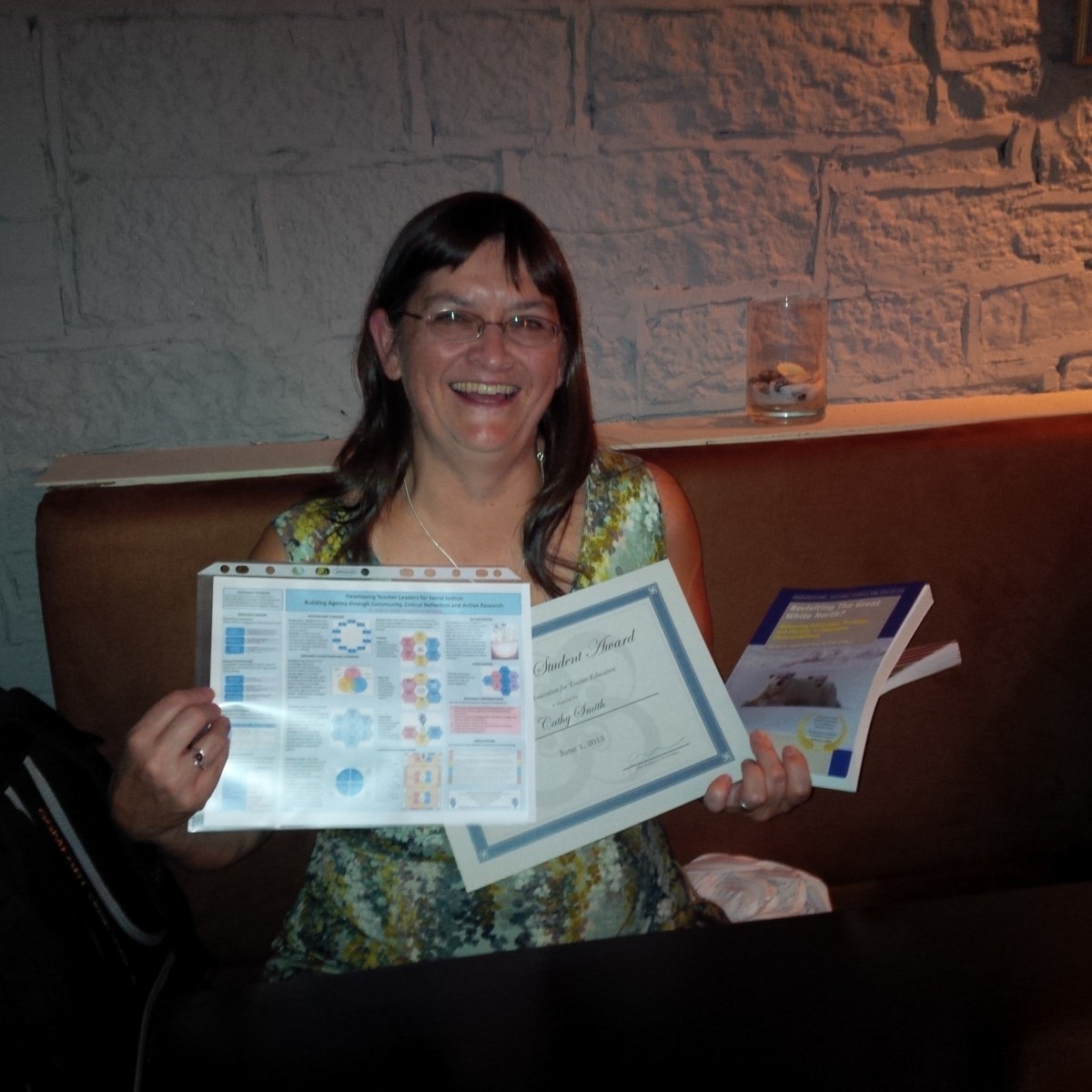 PhD graduate lauded by the Canadian Association for Teacher Education
Cathryn Smith to receive Recognition Award for dissertation on developing teacher leaders for social justice
April 27, 2015 —
Cathryn Smith, who received her PhD in the Faculty of Education last fall, has been selected to receive a Recognition Award from the Canadian Association for Teacher Education (CATE) for her recently completed doctoral dissertation.
Smith will receive her award at the CATE Annual General Meeting in Ottawa during the annual CSSE (The Canadian Society for the Study of Education) conference in Ottawa on June 1.
She's pleased with the award, which recognizes her work on her dissertation entitled Developing Teacher Leaders for Social Justice: Building Agency through Community, Critical Reflection and Action Research.
"It's nice to feel the dissertation qualified for this recognition," she said. As well, she said, the conference will allow her an opportunity to discuss her work with other scholars.
Smith, who is currently in Manila supervising teacher candidates from the University of Winnipeg who are completing an international school practicum, says the basis of her thesis was to find ways in which she, as an educational leader in Manitoba, could improve educational outcomes for underprivileged students.
In order to develop future leaders, she created a leadership development program "which would enhance the ability of teacher leaders to facilitate change from within schools."
As part of her study, Smith brought together nine teacher leaders from seven different Manitoba school divisions who were committed to social justice, to help them work on and improve their leadership skills.
She intended for the leaders not only to develop their skills but also to influence their colleagues, along with expanding their understanding of social justice issues.
For example, she says one part of taking leadership in schools is to support anti-homophobia programs—not just in theory but in practice, by actually having staff members join the gay-straight alliances at their respective schools.
"It becomes a real learning experience. There are a variety of ways to influence people," she said.
In Smith's research, she sought to answer four basic research questions: 1/ What are the skills, knowledge, skills and dispositions of teacher leaders for social justice? 2/ Which ways have parts of the leadership development model helped teacher leaders acquire the knowledge, skills and disposition to act as agents of change in schools? 3/How has participating in a community of practice supported the teacher-leaders in acquiring the skills, knowledge, skills and dispositions to lead for social justice? and 4/Which leadership development model helped teacher leaders acquire the knowledge, skills and dispositions to serve as agents of change in their schools?
Smith's qualitative study drew on a wide range of data, including journals, videotapes of focus groups and those taking leadership development sessions, self-assessment and other methods.
One of the outcomes of her research includes a model for developing teacher leaders for social justice in the future. In Smith's conclusion, she also made numerous recommendations for teacher leaders. They included encouraging joining a network of other leaders for support, forming strong relationships with other teacher leaders in order to help serve "as a catalyst for change," increasing teacher leaders' own self-awareness by engaging in critical reflection and self-assessment, and participating in a leadership development program.
Her current work in Manila closely aligns with her dissertation, as the school she is working in "has a focus on social justice," she says, and the Winnipeg student teachers are exposed to the kind of poverty "that most of them have never seen."
Smith was nominated for the Recognition Award from CATE by her advisor, Francine Morin, professor and head of the curriculum, teaching and learning department in the Faculty of Education.
Smith will be required to present a poster of her findings at the conference in June.