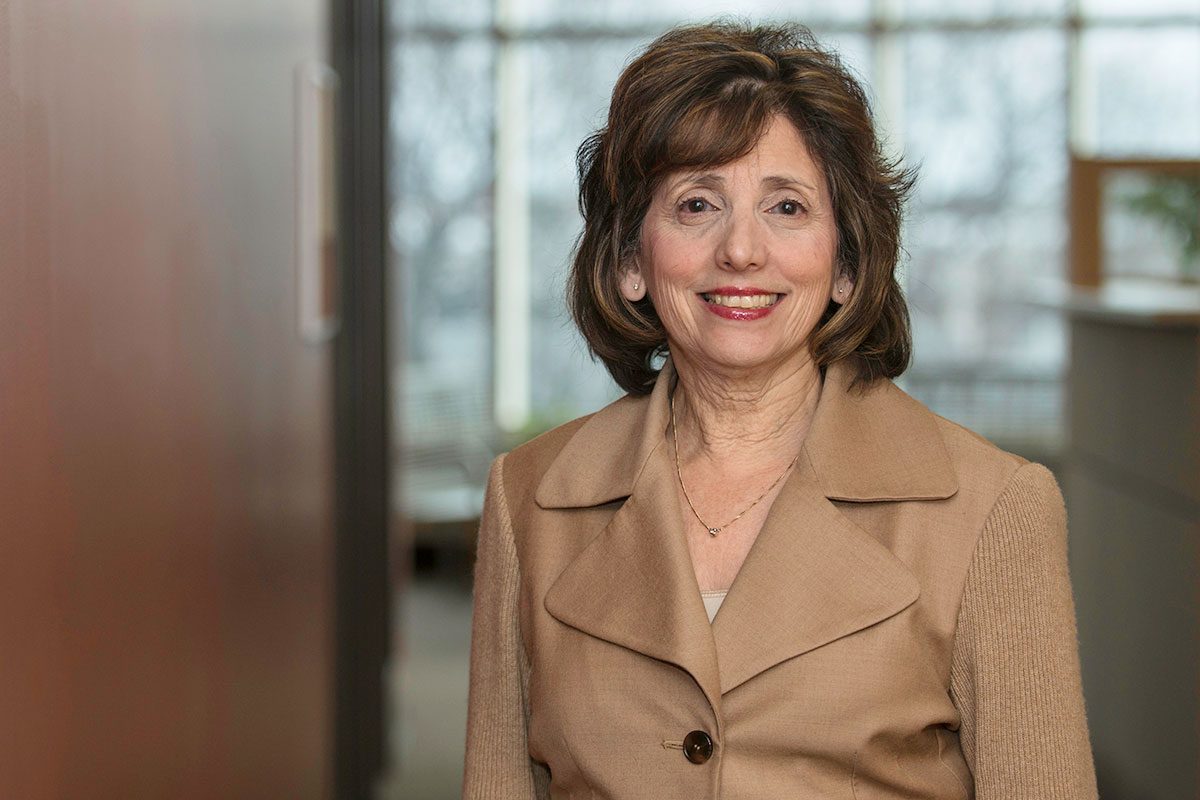 Pediatric geneticist awarded medal of honour
Distinguished Professor Cheryl Rockman-Greenberg's impact on medical research and the health of children continues to have a global reach
November 23, 2016 —
Tremendous progress has been made over the past several decades in our understanding and treatment of rare genetic disorders, and at the forefront of these discoveries you will find Distinguished Professor Cheryl Rockman-Greenberg.
Her impact on medical research and the health of children continues to have a global impact.
Rockman-Greenberg helped establish the first clinical lab specializing in the use of DNA testing to diagnose genetic disorders. Her approach to research, by involving her subjects in the clinical discovery process, is considered transformational and has inspired many to follow suit.
She is credited with identifying the molecular cause of some of Manitoba's most devastating inherited diseases. One debilitating and often fatal disorder, hypophosphatasia, is rare throughout the world yet common in Manitoba and select Canadian communities. Rockman-Greenberg and her team pioneered a new way to treat this disease with an investigational drug, successfully treating it in 2008. Promising clinical trials are continuing under her visionary leadership.
The Rx&D Health Research Foundation (HRF) recognized Rockman-Greenberg for her accomplishments with the Medal of Honour. She is the first female recipient of this award since its inception in 1945.
The award recognizes outstanding individuals whose research and/or contribution to public policies in Canada have achieved international recognition.
"The University of Manitoba congratulates Dr. Rockman-Greenberg on this much deserved recognition of her excellence as a pediatrician and geneticist," said Digvir Jayas, vice-president (research and international) and Distinguished Professor at the U of M. "She has improved the care of children and families around the globe and advanced our understanding of some of the world's most challenging rare genetic disorders."
Rockman-Greenberg earned her medical degree from McGill University in 1974, and then completed a fellowship in biochemical and clinical genetics at Montreal Children's Hospital and McGill University. In 1979, she joined the department of pediatrics and child health at the U of M where she is now a professor in the Rady Faculty of Health Sciences.
From 2004 to 2014, she served as both the head of the department pediatrics and child health, and as medical director of the Winnipeg Regional Health Authority's child health program. In addition, she holds an academic appointment as professor within the department of biochemistry and medical genetics. She is currently a clinician scientist at the Children's Hospital Research Institute of Manitoba, a research partner of the U of M.
"I am honoured and humbled by this award from the HRF," said Rockman-Greenberg. "To me this award represents much more than the acknowledgement of my lifelong motivation to help understand and treat genetic disorders. It represents the momentum-building in all sectors of society, to recognize and meet the needs of individuals and their families affected with rare and ultrarare genetic disorders, whether it be through support of patient-oriented research, legislation and policy development, innovation and partnerships with industry, or through patient advocacy."
She added, "We can only become a better society by getting to know at all levels the challenges of rare genetic disorders and the amazing resiliency of these individuals and their families, and then get on with the job of fixing the problems. We have unique opportunities now to apply evolving and new technologies to such human disorders."
She has been recognized with many awards including: being named a Distinguished Professor at the U of M (2015), elected a Fellow of the Canadian Academy of Health Sciences (2014), recipient of the Dr. John M. Bowman Memorial Winnipeg Rh Institute Foundation Award (2013), and one of Canada's Top 100 Most Powerful Women (2012) by the Women's Executive Network (WXN).
With more than 5,487 citations of 166 published works in some of the field's most prestigious journals, such as Nature, Nature Genetics, The Lancet, and The New England Journal of Medicine, Rockman-Greenberg is one of the most prolific academic clinicians in the Max Rady College of Medicine.
Research at the University of Manitoba is partially supported by funding from the Government of Canada Research Support Fund.