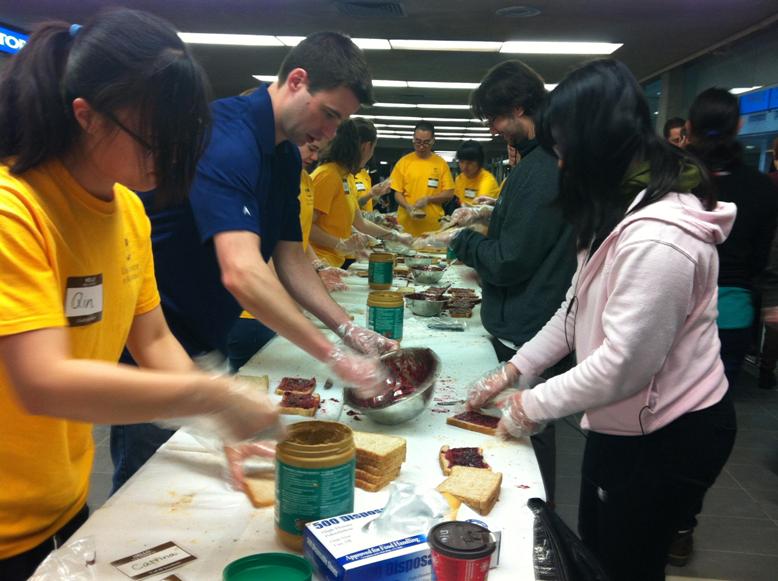 Peanut Butter sandwiches for food programs
March 19, 2014 —
Today was the 17th annual Peanut Butter Jam at the University of Manitoba.
Many students, staff and the general public took a few minutes out of their day to help make peanut butter and jam (or sometimes just jam, for the purists and those allergic) sandwiches for the needy in our city. All food and safe food handling supplies were provided by local businesses and the University community.
This is the 17th year that the University of Manitoba Chaplains' Association has sponsored the Peanut Butter Jam. The sandwiches get distributed through Winnipeg Harvest to soup kitchens and boys' and girls' clubs in Winnipeg.