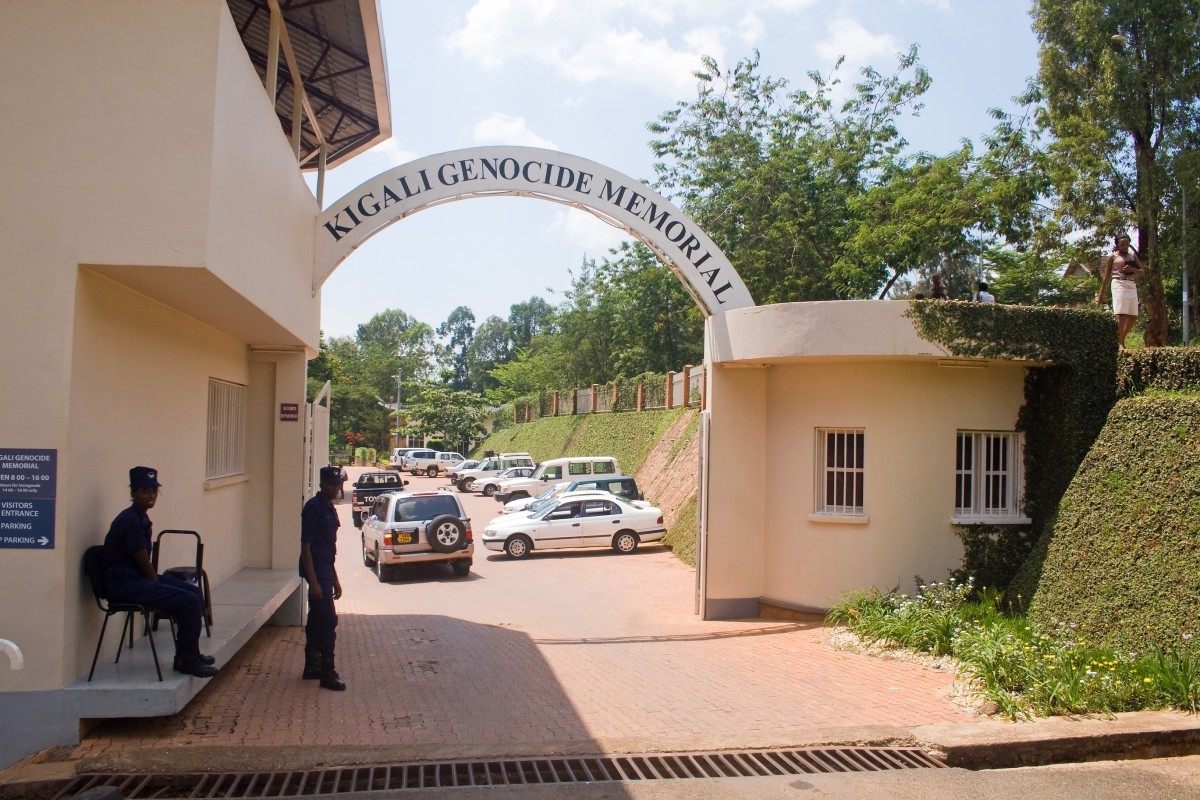 Peace research in Rwanda earns education professor a major award
Jerome Cranston, associate dean of undergraduate programs, honoured by the American Educational Research Association
June 16, 2015 —
A trip to Rwanda in 2014 to meet with educators in a country still recovering from a divisive war left an indelible impression on Jerome Cranston, associate dean of undergraduate programs in the Faculty of Education.
Cranston spent eight days doing a research study there, visiting sites from the 1994 genocide during which the Hutu paramilitary primarily targeted the country's Tutsi minority. The main goal of his visit was to interview 10 survivors who were children at the time and who had become teachers committed to peace education and anti-genocide studies.
"[At the time of the genocide] some had just moved to safe places in Rwanda. The degree to which they were all victims varies. One guy still has shrapnel in his leg because they couldn't get it out. Other people were traumatized because they saw their families butchered in front of them. Other people don't talk about it. They all identify as victims of the 1994 genocide."
When Cranston returned from his visit to Kigali, he wrote an autoethnographic paper in which he spoke about his personal experience in conducting research in a conflict-ridden country.
For his efforts, Cranston's paper recently won an American Educational Research Association SIG (Special Interest Group) award in the Peace Education category. Cranston presented the research, entitled "Narrating the light of peace over the shadow of hate," during the annual conference in Chicago this past spring.
"It is a very cool award. And I'm completely surprised. I am really honoured," says Cranston.
Cranston originally intended to do a pure research study, but because the government's "official historical narrative" of the conflict makes little mention of the moderate Hutus who were killed along with the Tutsis, it was difficult to hear that side of the events.
"This was a problem I couldn't tackle. I know that this story is a government sanctioned story and I know that these are all teachers who work in government schools," he says. For example, he says the government-approved curriculum is known as "The 1994 genocide against the Tutsis."
He then realized he had to change his approach.
So, in his paper, Cranston described his visit, some of the difficulties he encountered in the process of interviewing the Rwandan teachers, ways he had to change his research process "on the fly" and his personal thoughts about his journey, among other things. His paper was an attempt to illustrate how autoethnography might be useful to clarify research that is made difficult due to shifts in research method or design.
Cranston found the experience in Rwanda both meaningful and difficult. Over the eight days he visited, he held two focus groups with the teachers, who have "decided they are committed to anti-genocide studies and peace education."
"I asked them questions about what peace and peace education means to them. What it means to commit to being a peace educator. What they hope for the future of Rwandan schools and Rwandans and what they see as the challenges."
His paper discusses some of those obstacles and confirms that many people are telling the same story over and over—which is the pervasiveness of the officially sanctioned government narrative about the Rwandan genocide.
Cranston says he was particularly thrilled with the award because it's the first time he had submitted a paper under peace education, though he has done work in human rights education and is an instructor in the Faculty of Education's Teaching and Leadership for Human Rights Education Summer Session course. He plans to do further work in the area.
"I have my next project in my mind. I'd like to go to a refugee camp to do research–What does peace mean to diaspora teachers who work in refugee camps. What do they think peace is?
"I'm going to keep pursuing this peace education," adds Cranston.