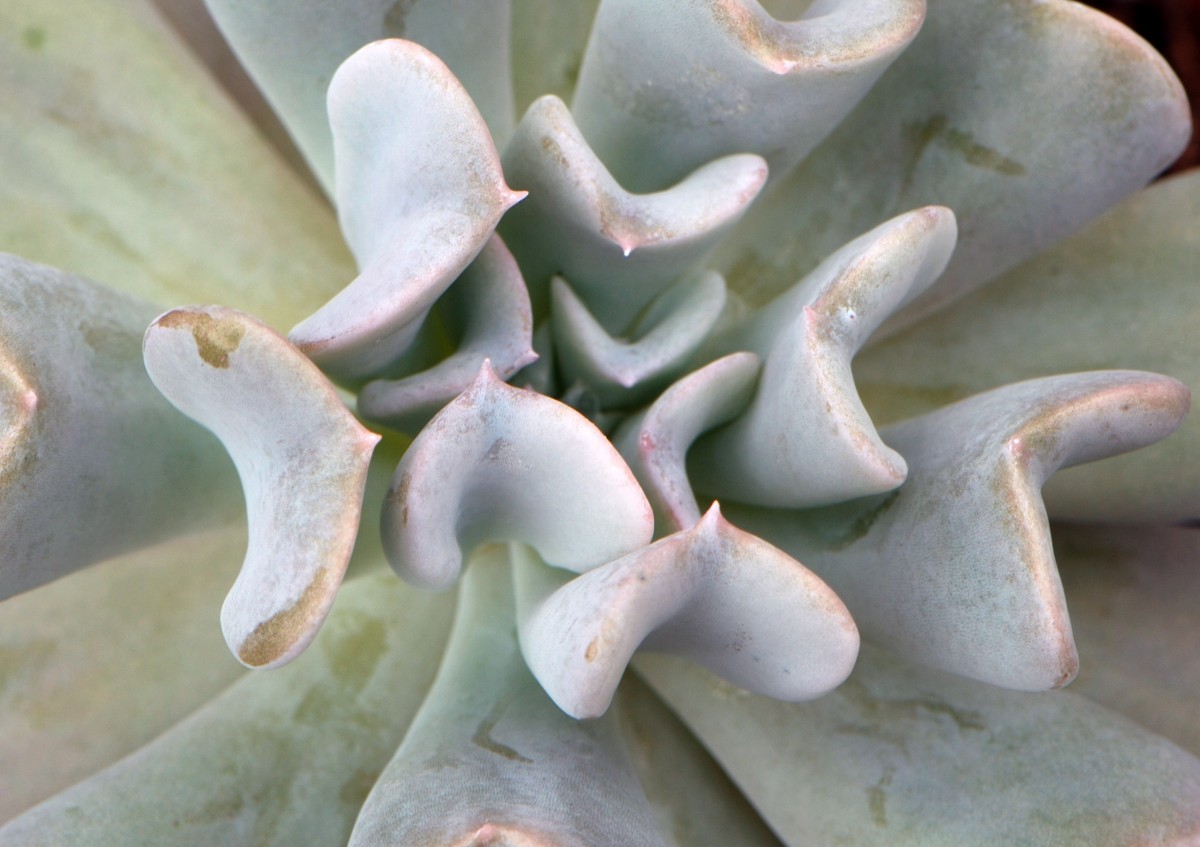 Our oasis: Buller Greenhouse
Greenhouse manager wants everyone to enjoy the facility
June 1, 2015 —
The flesh eating plants are popular but it is the Voodoo Lily that attracts people on this day. It is the plant of the week and stands by the door of the Buller Greenhouse.
For years, the Buller Greenhouse has been open only to course instructors and researchers of the department of biological sciences, but now its new manager, Carla Zelmer, wants to attract all of the U of M community to enjoy the greenhouse. She even plans to convert an area to a space where people can have informal meetings while sipping coffee and you can visit it now, Monday through Friday from 9 a.m. until 12:30 p.m.
"I'd like it to become a space the whole campus can enjoy," Zelmer says. "I want it to be something people would come to campus for. I would like it to become an important place for self-directed learning."
Zelmer [BSc./85] was a researcher in the department of plant science for 12 years but recently moved to biological sciences to instruct and, crucially, to manage the greenhouse. It is a new position and when she took over last August it needed much care: while the greenhouse was in limbo, plants became overgrown and pests established livelihoods. With the help of technician Anke Reppchen, who studied biological control methods in Germany, they established a system that has been so successful that staff of a greenhouse at the International Peace Gardens would like their help establishing biological control.
The lack of pesticides makes it safer for visitors, though the rules of the greenhouse advise you not to touch any plants. Plants can be dangerous: since they can't flee from predators they have concocted an intriguing array of chemical defenses. One large pencil tree in the greenhouse has a sap that Zelmer accidentally got on her forehead; it left a burn-like mark for months. There is an appeal to poisonous plants, and many visitors want to know about those that can harm in large doses, yet heal in small ones.
To further encourage visitors, and to deter theft, there is a cart by the door where visitors can take a plant cutting away as a gift ("Why would you steal something if you're getting something for free?").
[rev_slider greenhouse]
Christine McInnis, an office assistant in physics and astronomy, has visited the greenhouse frequently to get "heaps of parsley, squash, and tomato plants that have gone insane, and some sort of ivy," from the cart.
"I love that they give out the free plants," she says. "They have a great greenhouse."
The other frequent visitor, greenhouse staff say, is Marcel Courchaine from Dafoe Library.
"I come in here and melt," Courchaine said stepping into the first gallery. "I would always walk by the greenhouse in the winter and would wonder when it would open, and when it did, the first time I came in I was having a crappy day and just aaahhhhhh….It's so relaxing in here."
He tries to visit at least once a week and usually brings a colleague or two with him.
"There's something new every time I come in here, and, I'm also an arborist, and when I climb trees I forget about everything else in the world and the same happens here….and the staff are so great and welcoming."
Zelmer has had international students come in and she often asks what plants they miss from home, and then she tries to acquire them and grow them so they can be reconnected again.
One greenhouse volunteer Win Jian Chan is from Malyasia, and although there are no plants from his country in the greenhouse yet, the second-year aggie heard about the greenhouse on Facebook (Friends of the Buller Greenhouse) and now volunteers everyday. His favorite plant: the sundew  Drosera indica, a carnivorous plant with sticky, flycatching leaves and delicate flowers. It is also Zelmer's favourite sundew (she belongs to the International Carnivorous Plant Society and some of these seeds came up for sale).
"You never see one in the trade in Winnipeg," she says. "Anyone could buy a Venus flytrap, but these are special and really cool."
WATCH: Inside the Buller Greenhouse