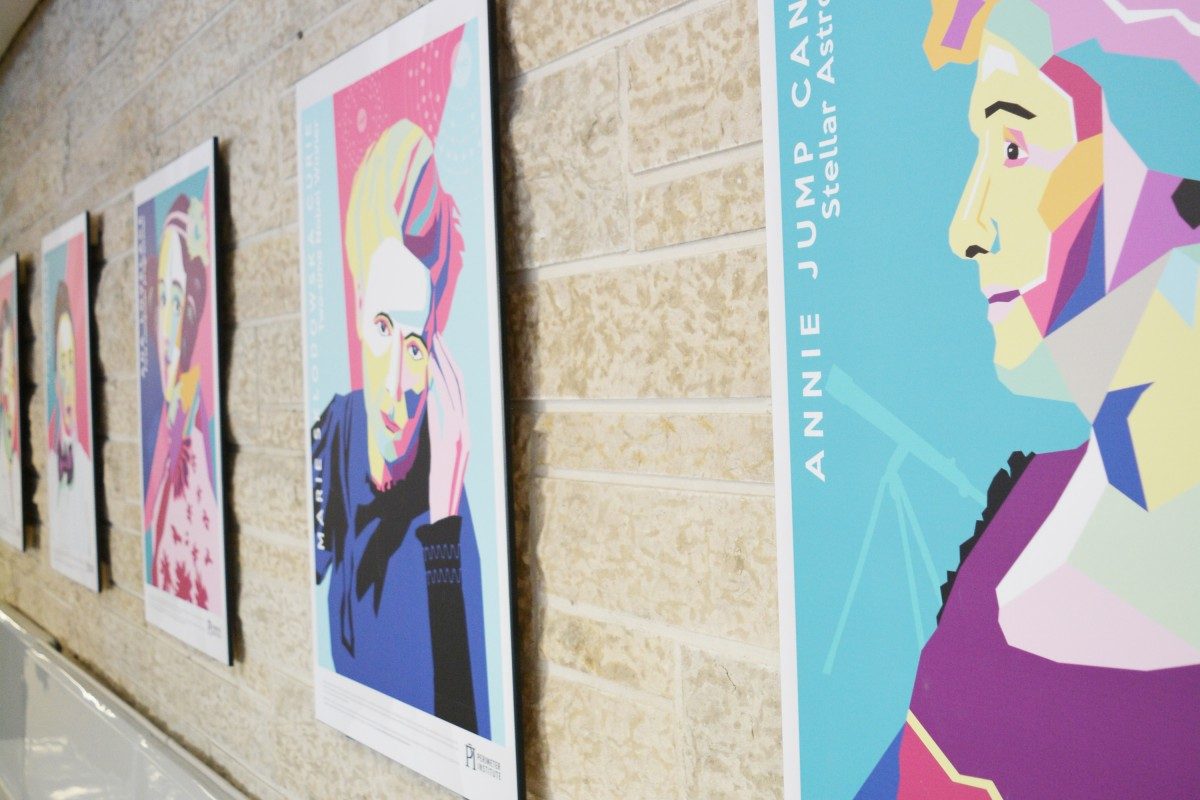 Op-ed: Good news for women and good news for science in Canada
March 7, 2018 —
The following is an op-ed written by Janice Dodd, professor and head of the department of physiology and pathophysiology in the Rady Faculty of Health Sciences, and professor of women's and gender studies in the Faculty of Arts. This article was originally published in the Winnipeg Free Press on Mar. 7, 2018.
Considerable attention has been paid since last week to the Federal Budget 2018 and its emphasis on women in leadership in the Canadian economy. It includes a pledge to subject all future government programs to a gender analysis before implementation. This is good news for women and good news for science in Canada.
The opportunity to hire young faculty with new ideas at Canadian universities has been dependent, to a great extent, on the Canada Research Chairs (CRC) program for almost 20 years. The program funds exceptional researchers by supporting both salary and research costs for their projects and state-of-the-art equipment for laboratories and field stations.
The majority of the chairs so far have been awarded in the STEM disciplines (science, technology, engineering and mathematics), areas in which women researchers are few. While women earn as many undergraduate degrees as men, Statistics Canada data indicates two-thirds of these are in non-STEM fields.
In 2010, the government of Canada launched a new level of funding to attract the best and brightest senior researchers to Canada from around the world. When the Canada Research Excellence Chair awardees were announced, there were 19 men and zero women. When you look at the nominees for these prestigious chairs, the story is even more stark: 36 men and zero women.
Clearly, we have a problem.
Time to write a better script
In response to this alarming situation, the Council of Canadian Academies undertook a review of the situation facing women in university research. Our report in 2012 documented the loss of women from research careers at each step of the ladder. While many roads lead out of research careers, there are few avenues for re-entry. The report identified the opportunity the CRC programs afford to support women researchers in the very critical early career years, as well as the potential to increase support for women researchers in the areas in which their numbers historically are higher, including the social sciences, humanities, education and health sciences.
Particularly painful to note at that time is that the number of women researchers who were Indigenous was too small to be included in the data analysis. In the intervening years, recommendations from the Report of the Truth and Reconciliation Commission have included the need to recognize the importance of post-secondary institutions — primarily colleges and universities — in establishing right relations between settler and Indigenous communities. We have much work to do.
In a similar vein, Canada's Fundamental Science Review, prepared by David Naylor in 2017, drew attention to the vital need to focus the CRC program on early-career researchers and to increase both the number of women and the diversity of the research community to reflect our Canadian population.
Science Minister Kirsty Duncan has been a strong advocate for STEM and the need to support fundamental research and researchers. To get science right again in Canada is to support researchers with adequate funds and access to cutting-edge technologies, especially in the early-career years. Budget 2018 and its demonstrable commitment to women in leadership, including in STEM, is a breath of fresh air. The budget promises up to 250 new CRC positions for early-career researchers. The opportunity is real to write a better script.
It is now incumbent upon universities and colleges to recruit and support early-career researchers who reflect the communities they serve — more diverse, and with a greater proportion of women. We in the research community must respect the new questions they will ask and honour the research approaches they will forge; not limit them to the narrow paths of the past.
We must not be afraid to move beyond traditional academic silos and acknowledge that interdisciplinary projects offer the best hope for social and economic outcomes that will benefit all of us. We need all of the intellectual and creative power we can muster to tackle our many challenges as we seek to create healthy communities and economic prosperity for all.
Feb. 11 was the International Day of Women and Girls in Science, a UNESCO initiative to celebrate the girls and women who love science and research. Finding Lego sets that include women scientists should not be a futile quest. For all our daughters and our sons, we can do better.
Research at the University of Manitoba is partially supported by funding from the Government of Canada Research Support Fund.