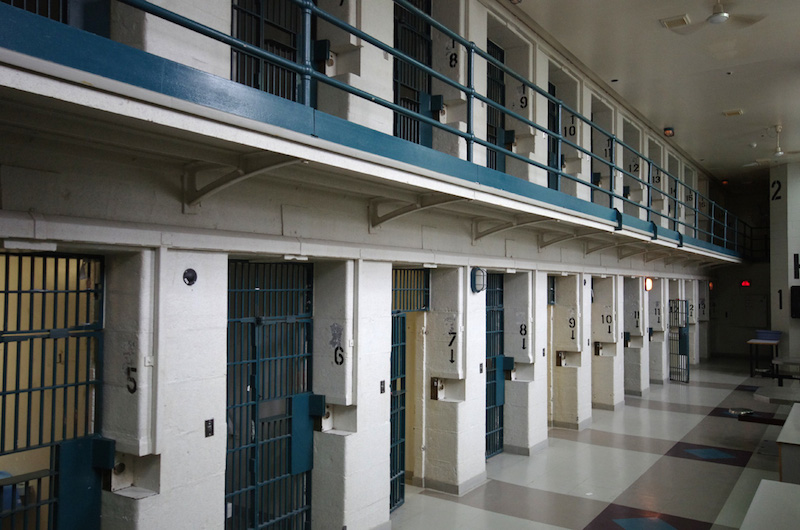 Op-Ed: Fixing a non-existent problem with a costly and likely unconstitutional idea
March 6, 2015 —
The following is an Op-Ed written by Debra Parkes, associate dean of research and graduate studies at the University of Manitoba's Faculty of Law, and her colleague Isabel Grant, professor of law at the Allard School of Law, University of British Columbia. It was originally published in the Globe and Mail on March 5, 2015.
Prime Minister Stephen Harper announced Wednesday that the government will bring in legislation denying any possibility of parole to people convicted of certain first degree murders, such as those of a police offer or those accompanying a sexual assault or kidnapping. This is a costly, cynical, and likely unconstitutional plan to fix a non-existent problem for political gain.
This proposed bill – together with other legislative changes limiting the availability of parole – are based on misconceptions about how the parole system actually operates. This government portrays parole as a system designed to provide offenders with opportunities to re-offend. The parole board, under this portrayal, is complicit in this cycle of violent recidivism and thus not to be trusted to make these decisions. But the facts belie this portrayal. Murderers who pose a continuing threat to public safety (such as the Paul Bernardos or Clifford Olsons) do not get parole when they are eligible. The parole board exercises its decision-making power in a cautious, risk-averse way in these and other cases. The government has provided no evidence that people paroled during a life sentence for murder are going on to kill again.
"The government has provided no evidence that people paroled during a life sentence for murder are going on to kill again."
Those who are paroled during a life sentence are under correctional supervision for the rest of their lives. Life, in fact, does mean life. Lifers on parole can be – and are – returned to prison for violations of conditions of their release, infractions that are often not in themselves criminal offences. They are very rarely returned for violent offences.
While we have not yet seen the details, the Prime Minister's speech described a bill that may well be unconstitutional, amounting to cruel and unusual punishment and violating basic procedural fairness rights. A sentence of life without parole is qualitatively and quantitatively different from the murder sentencing regime that was passed when Canada abolished the death penalty. The mandatory life sentence with no parole eligibility for 25 years for first degree murder, a harsh sentence by international standards, was accompanied by the "faint hope" clause, which provided an opportunity for a jury to reconsider the parole ineligibility period after 15 years had been served. This mechanism, which tempered the harshness of the mandatory life sentence and parole ineligibility period, was crucial to the Supreme Court of Canada's analysis in upholding the regime in 1990. The mechanism was abolished by this government in 2011, making the new bill even more vulnerable to a Charter challenge.
The Prime Minister alluded to the need for some "hope" when someone is serving a life sentence. He indicated, however, that the only mechanism of review would be through an application to the federal Minister of Public Safety after 35 years of incarceration, for "exceptional release", with the final decision to be made by federal cabinet. This extraordinary provision is no doubt included in an attempt to "Charter-proof" this legislation. However, it is likely that our courts will require both that there be some hope of parole (even though not all offenders will receive it) and that the review process be conducted by an independent and impartial tribunal, such as a court or a parole board, not by an unreviewable political process.
It is very expensive to keep people behind bars for decades to grow old and die, many of whom pose no safety threat. While monetary considerations ought not to be determinative, the Prime Minister's suggestion that the cost of these measures would be off-set by a reduction in parole hearings simply does not add up. It costs between $110,000 and $300,000 annually to incarcerate someone in federal prison (depending on gender, location, etc). Parole hearings cost a fraction of that.
"We should care because this bill misinforms Canadians, diverting resources and attention from real public safety threats."
Some may ask why we should care about this small group of violent offenders who will end up spending many decades in a penitentiary? We should care because this bill misinforms Canadians, diverting resources and attention from real public safety threats. In this pre-election climate, the government seems intent on creating a perception that Canadians are in imminent danger from outsiders – be they terrorists or repeat murderers. In fact, statistics consistently demonstrate that we are more likely to be killed by our spouses, our family members, and our acquaintances than we are by a stranger. Approximately one woman is killed every week in Canada by her spouse yet this government has reduced funding for services for abused women. Why does the government prioritize punishment over protection?
With homicide rates at their lowest since 1966, Canadians are entitled to expect evidence-based criminal justice policy, not fear-mongering and disregard of basic constitutional rights.