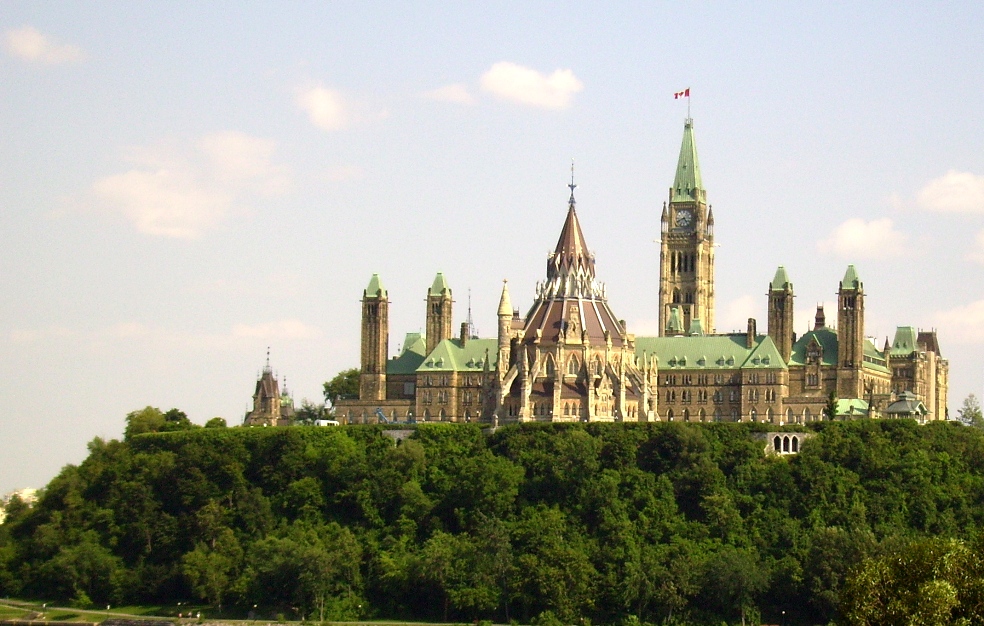 Op-ed: Elected officials should not be provided with an escape hatch
October 29, 2015 —
The following is an op-ed written by Royce Koop, an associate professor in the department of political studies. It was originally published in the Ottawa Citizen on Oct. 29, 2015. 
In a previous column in the Citizen, Edana Beauvais and David Moscrop chart out a process through which prime minister-designate Justin Trudeau might pursue his promise to implement electoral reform in Canada. That process, Beauvais and Moscrop argue, should follow the pattern established by the British Columbia and Ontario governments' own adventures in electoral reform, both of which mandated randomly selected citizens assemblies to make recommendations about electoral reform. Voters then decided upon these recommendations in referendums.
The use of a citizens assembly and a referendum, according to Beauvais and Moscrop, reflects an "emerging norm" that citizens, not elected representatives, should make important decisions about the rules that govern how Canadian politics is conducted. But the populist impulse — the view that power should be taken from elected representatives and given to the people — is ancient by Canadian standards. From United Farmers parties in both Alberta and Saskatchewan in the early 20th century to the Reform Party in the 1990s, populist parties have criticized representative democracy and proposed methods of direct citizen control over government.
The political scientist Rainer Knopff rightly identifies this populist impulse as one of two twin threats to representative democracy in Canada, the other being strong party discipline. Both remove decision-making power from the MPs who are elected explicitly to make important decisions on behalf of their constituents. Populism threatens representative democracy by taking decision-making power from MPs and handing it to citizens; party discipline does so by centralizing that power in either the cabinet or the prime minister's office. In contrast, representative democracy is best served by allowing MPs to represent the interests of their constituents through their votes, rather than by seizing MPs' power and handing it to citizens, as Beauvais and Moscrop suggest we do on the issue of electoral reform.
In addition to being inconsistent with principles of representative democracy, the use of citizens assemblies and referendums would have the effect of allowing politicians to escape from being accountable to the public for their actions.
Note that both provincial electoral reform measures that followed this proposed process failed in referendums. Neither proposal could meet the high thresholds for approval set by the BC and Ontario governments. All the hard work and deliberation of the BC and Ontario citizens' assemblies was subsequently dashed by the people.
Trudeau is undoubtedly aware of these failures. The Liberal Party was handsomely rewarded by Canada's single-member plurality electoral system in this election. The Liberals received just under 40 percent of the vote, but 54 percent of the seats. Despite that most Canadians voted for parties other than the Liberals, Trudeau can now govern with a majority government.
Given this, one suspects that Trudeau has developed a newfound affection for Canada's electoral system, and that his advisors may be considering how he can escape from his promise to change that system. Beauvais and Moscrop have proposed the ideal method by which to do so: a process that absorbs significant energy and attention, but which is ultimately probably destined to fail. If this process was followed and a proposed reform was rejected in a referendum, Trudeau would be allowed to escape accountability for not keeping his election promise.
Elected officials should not be provided with this escape hatch. Trudeau should bring the boldness that characterized his campaign to the task of governing. He should introduce legislation reforming the electoral system and Liberal MPs should carry out their roles as elected representatives by voting either for or against that legislation. If they vote against the proposal, then Canadians will know to hold them accountable for breaking their promise.