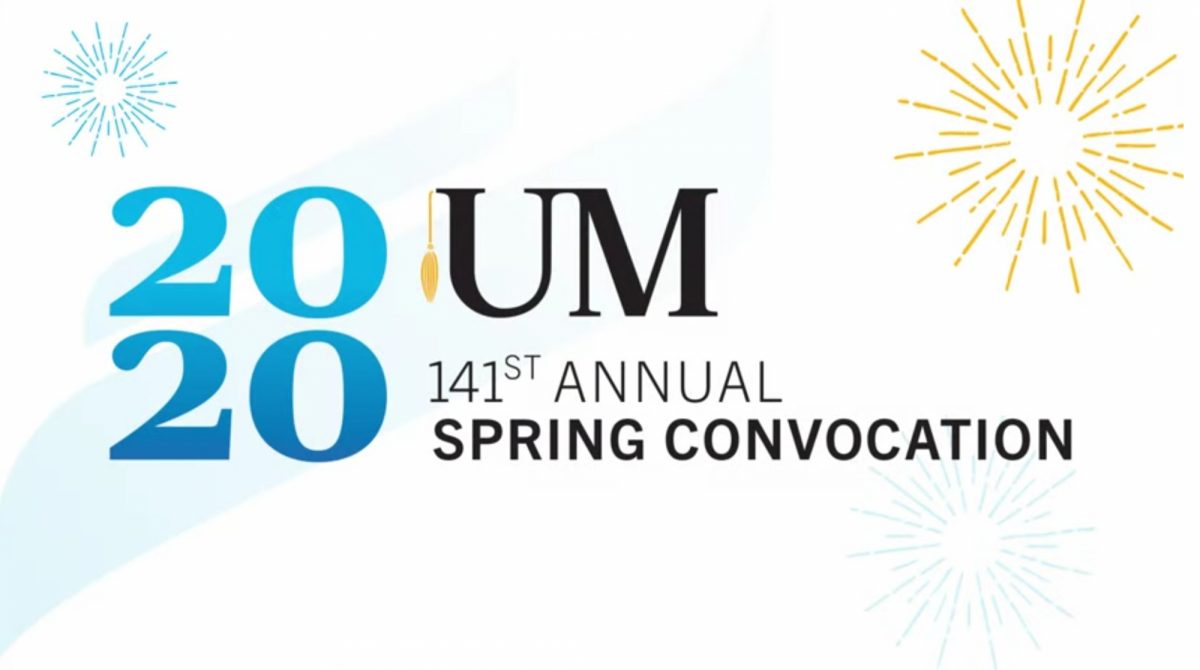 Online convocation caps academic journeys
July 3, 2020 —
Monday, June 29, marked a special day for graduates in the Faculty of Agricultural and Food Sciences. While the usual convocation plans went out the window with the COVID-19 pandemic, the Class of 2020 were recognized in a virtual ceremony that celebrated their resilience and determination.
The session, normally held in-person with traditional gowns and caps on the Fort Garry Campus, was streamed on YouTube and featured special greetings to the graduates from Dean of the Faculty Martin Scanlon and School of Agriculture Director Michele Rogalsky. Chancellor Anne Mahon presided over the online procession, which included the reading of the names of each graduate. The 141st UM Convocation also marked President David Barnard's last graduation event before his term concluded on June 30.
"You are now graduates from a Faculty that is focused on one of Canada's most fundamental sectors – the provision of food," said Dean Martin Scanlon. "No matter what program or discipline you pursued during your time in the Faculty, your education has prepared you to contribute much to the world."
"Congratulations to you, the Class of 2020," said Director Michele Rogalsky. "Many of you are working as agribusiness professionals, in virtual environments. You're demonstrating that you're well-equipped to respond positively to these changes and challenges that you are facing today. Knowing this gives me much hope for the future."
The Faculty of Agricultural and Food Sciences Class of 2020 included graduates from diverse programs, tuning in along with their families from all over the world. Among them there were 64 Diploma in Agriculture, 148 Bachelor of Science, 17 M.Sc. and eight Ph.D graduates.
Diploma medal winners included Pete Giesbrecht who received the Governor General's Bronze Medal and Noah de Rocquigny who received the President's Medal.
Degree medal winners included Shania Miralda who received the B.Sc. (Agribusiness) Medal; Hannah Keenes who received the B.Sc. (Agriculture) Medal; Yonatan Coodin who received the B.Sc. (Food Science) Medal; and Victoria Waytt who received the B.Sc. (Human Nutritional Sciences) Medal.
Ashley Haverstick, who graduated with a B.Sc. (Human Nutritional Sciences), was honoured with two awards – the University Gold Medal in Agricultural and Food Sciences given for the highest grade point average, and the Lieutenant Governor's Gold Medal, given on the basis of scholarship, personal excellence and leadership.
"I am honoured to be the recipient of two very prestigious awards and would like to thank my family, friends, professors, and peers for their endless support and encouragement throughout the course of my Human Nutritional Sciences degree," said Ashley. "I would also like to congratulate all of the other graduates of the class of 2020."
She will embarking on a medical degree at the Max Rady College of Medicine in August.