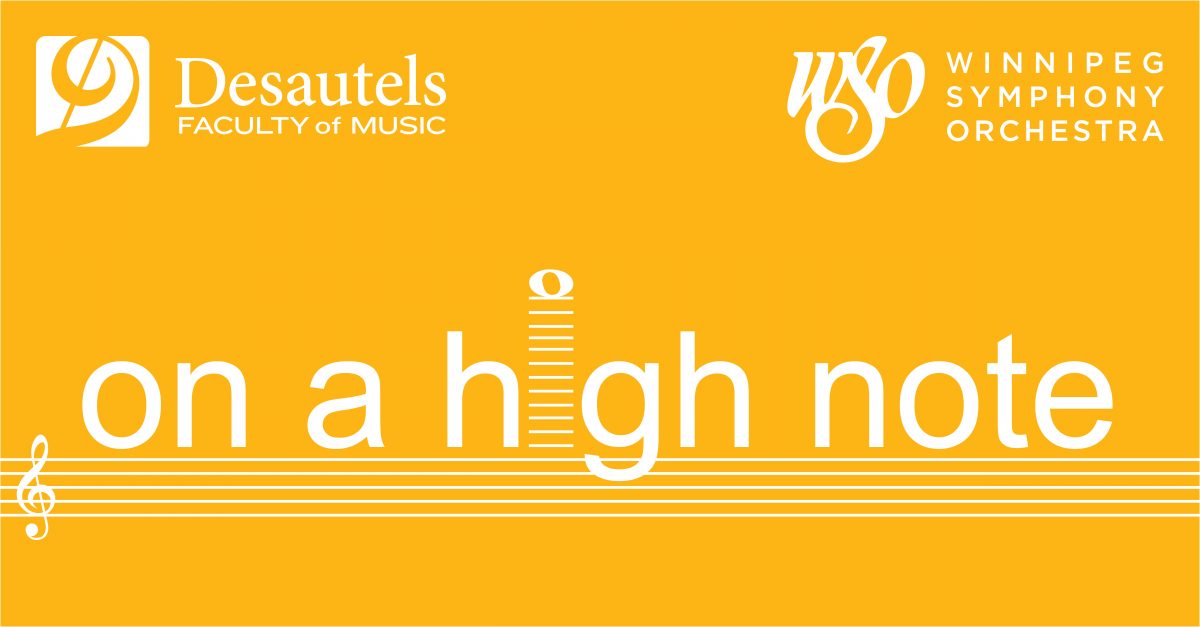 On a High Note
Musicians from the Desautels Faculty of Music and the Winnipeg Symphony Orchestra team up to give viewers a behind-the-scenes look at the life of a musician
May 14, 2020 —
Even though their concerts have been cancelled for the foreseeable future, musicians are finding innovative ways to collaborate and share their craft. From zoom ensemble performances to balcony serenades of neighbours, musicians are reminding us just how essential music is to igniting and sustaining joy in our lives.
When musicians aren't playing music, they're still talking about it, and a group of music professionals in the Desautels Faculty of Music and Winnipeg Symphony orchestra want to share those conversations with aspiring musicians and concertgoers.
Desautels Faculty of Music percussion instructor Victoria Sparks, Desautels Director of Bands Jacquie Dawson, WSO Assistant Conductor Naomi Woo, and Education and Community Engagement Manager Brent Johnson have teamed up to bring chats about music to an inviting format through their new digital conversation series "On a High Note," debuting on May 26, 2020 on the Desautels Faculty of Music YouTube page.
The series involves professional musicians from Winnipeg's beloved music community getting together on Zoom to speak on a variety of musical topics, with one topic covered in each session. If you've ever wanted to learn about how musicians prepare for performances or auditions, develop their skills, or deal with performance anxiety, you'll want to listen in to these lively discussions.
So subscribe and tune in to hear musicians speak candidly about music! If you have any burning questions about music or requests for topics that you would like to see covered, email them to the Desautels Faculty of Music communications assistant at sarah [dot] boumphrey [at] umanitoba [dot] ca, or ask them under the videos!