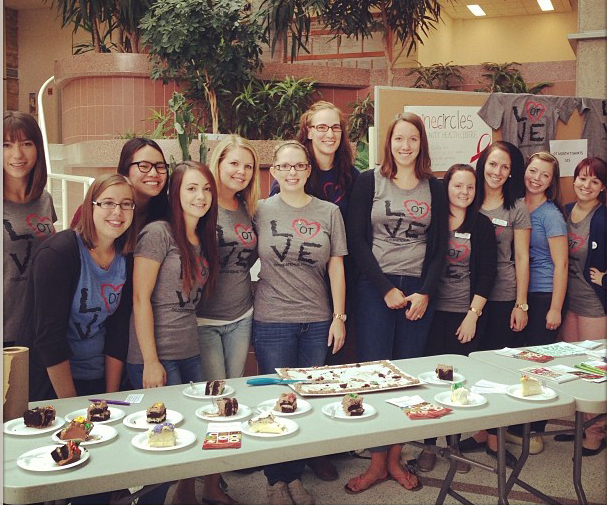 OT Love: Occupational therapy students raise funds for inner-city charities
December 5, 2013 —
This past October was Occupational Therapy Month.
In honour of this annual event, students of the Occupational Therapy program in the Faculty of Medicine strive to increase knowledge and awareness of occupational therapy and to raise money for specific charities. Through such fundraising events as bake sales and yoga classes, the students raised a total of $4,400 for Nine Circles Community Health Centre and the WISH clinic.
The Nine Circles Community Health Centre is a community based, non-profit centre specializing in HIV prevention and care. The WISH clinic is an inter-professional student-run health clinic in the Point Douglas area. Students from the Occupational Therapy program work closely with both organizations.
Occupational Therapy Month also featured events such as a weekly speaker series and activities such as wheelchair races to create further awareness about occupational therapy.
The students have created a video which they plan to submit into a national occupational therapy awareness contest.