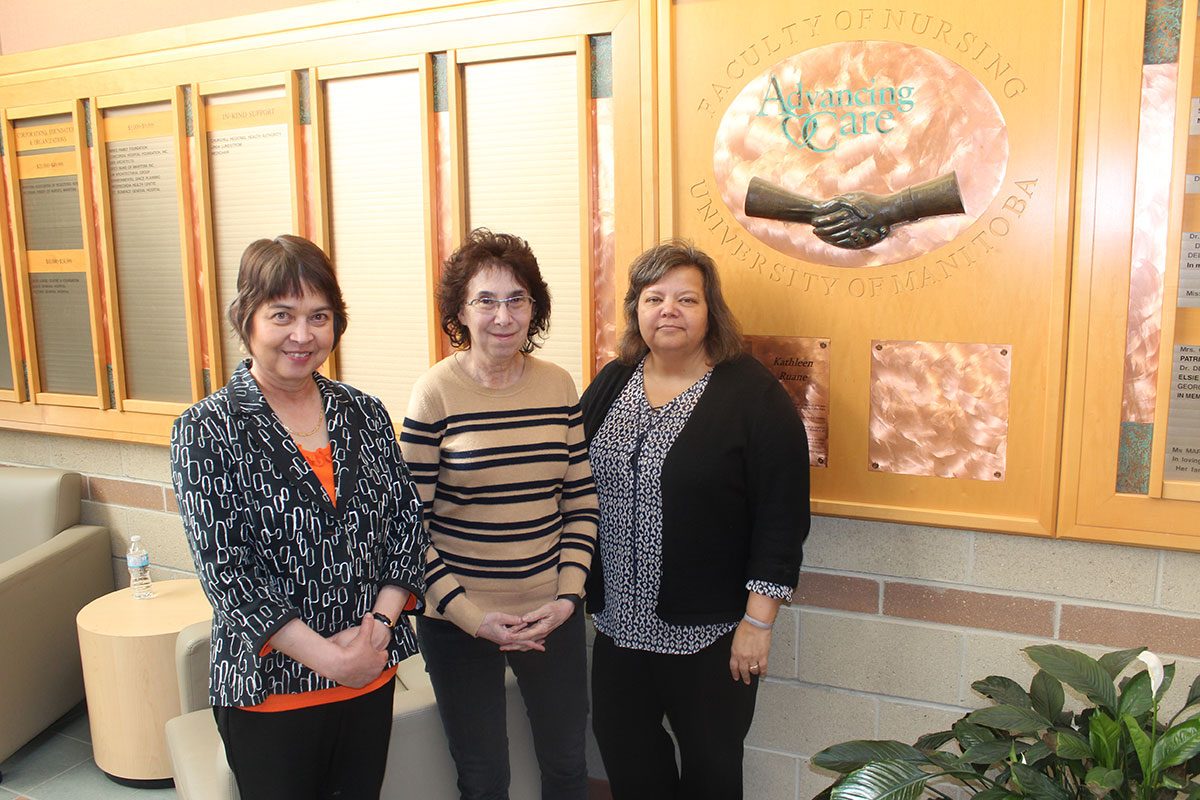 Nursing staff and faculty raising funds for scholarship in honour of Celeste Waldman
March 21, 2017 —
Dozens of nursing staff and faculty enjoyed a potluck lunch on Monday, March 20, 2017, to raise funds in honour of a beloved faculty member and graduate student who passed away recently.
It was a gourmand's delight, ranging from Thai bean curry soup to borscht, with salad dishes for any taste. And with a minimum $10 donation, attendees were entered in a draw for prizes including gift certificates and clothing accessories. Those donating more than $18 received a Front and Centre Campaign scarf as well.
"Celeste Waldman was well-liked by everyone," says Norma Brown, receptionist and building coordinator in nursing, and the organizer of the event. "We're never short of volunteers for faculty events, and everyone is incredibly giving, so contributing in her name was easy to coordinate."
Waldman was studying and teaching in the area of patient advocacy, so the funds raised during the lunch will support the Celeste Waldman Graduate Scholarship in Nursing.
"I taught her here and at the Health Sciences Centre," says Carla Shapiro, senior instructor in the faculty. "I can still see her sitting there, right up front and off to the left side."
"She is very much missed here," Shapiro adds. "This scholarship is a wonderful way to preserve her legacy."
The Front and Centre Campaign seeks to increase graduate student population at the U of M by offering more competitive fellowship opportunities, bolstering research output in areas of established excellence, increasing expertise in new and emerging areas, and producing the future leaders of our businesses, communities, and government.
To find out more, or to make a gift, visit: frontandcentre.cc.umanitoba.ca