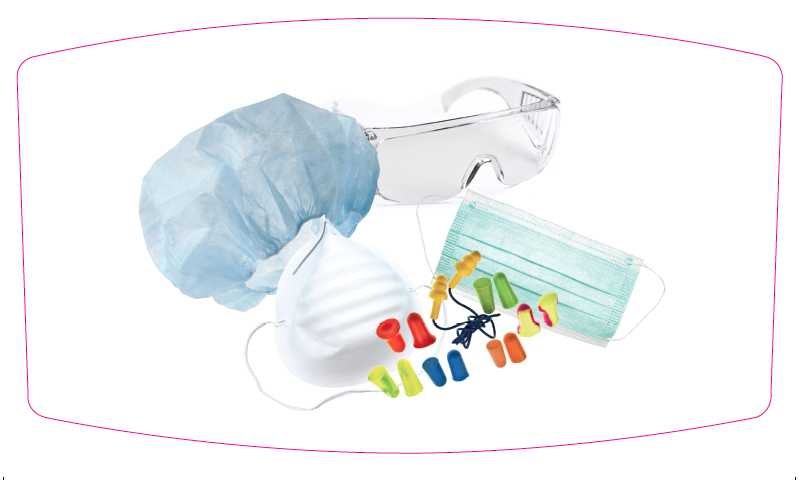 Now you can recycle masks and other personal protective equipment
March 23, 2021 —
Updated March 2022
Did you know UM has Personal Protective Equipment (PPE) recycling collection bins at both Fort Garry and Bannatyne campuses?
For the past two years, masks have become a societal norm — but the world was not ready for the environmental impacts of this shift, and it's led to massive amounts of additional waste generated around the world every day.
To help combat the problem, UM has worked with TerraCycle, a global leader in collecting and repurposing hard-to-recycle waste that operates in over 20 countries. UM already works with the company to recycle used office supplies, with two drop-off locations at both Fort Garry and Bannatyne campuses.
TerraCycle can collect PPE, and recycle them by turning them into new items and materials, such as plastic lumber, metal sheeting containers and wood composite.
Once a year a Certificate of Destruction will be received, outlining the total number of shipments, and the total weight of recycled materials that UM has sent.
Disposable PPE and items only 
These bins accept all non-woven, disposable, plastic-based masks including 3-ply surgical, dust masks, KN95, and N95 masks in addition to other disposable PPE items that cannot or should not be worn anymore.
Please note that these bins are ONLY for disposable PPE shown on the bin signage and are not intended to collect reusable, cloth masks.
Please note KN95 masks must be worn in all indoor spaces on UM campuses, with some exceptions. Do not take your mask off inside to dispose of into these bins. The bins should be used to discard collections of used masks that cannot and should not be worn anymore. Refer to the COVID-19 health and safety protocols page for the latest updates.
Locations
The bins are distributed in convenient locations around both Fort Garry and Bannatyne campuses.
See the full list of all current PPE bin locations.