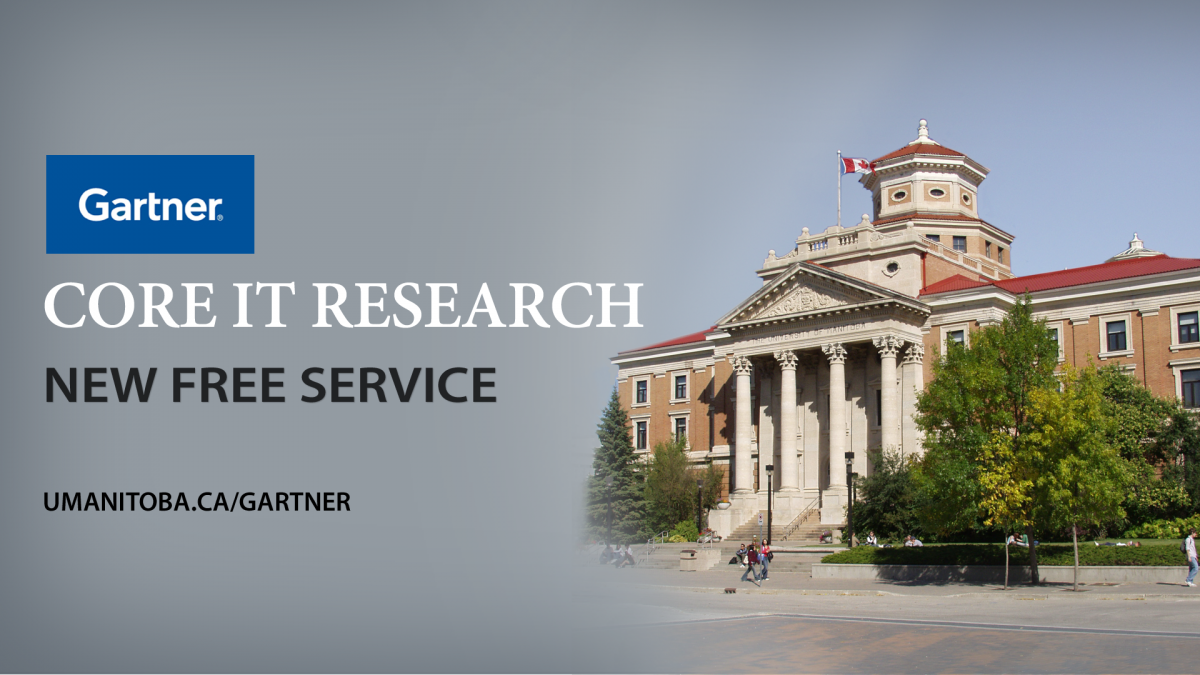 Now Available: Technology-related insight for higher education
Gartner® Core IT Research offered as new free service for faculty, staff and students
August 31, 2017 —
Information Services & Technology (IST) and UM Libraries have partnered to bring you free, campus-wide access to the Gartner® Core Information Technology Research for higher education institutions.
As a leading provider of unbiased, in-depth research on the global IT industry, Gartner® research helps translate complex IT information into comprehensive advice and meaningful analysis.
Through an online web portal, you can now search and download the latest Gartner® research reports and briefings, including real-life examples of how technology is used in a broad range of industries, including education, business, computer science, engineering & technology, law and medicine.
Benefits to faculty and researchers
Gartner® Core IT Research is an invaluable tool for faculty and researchers who are looking to:
Bring timely, objective real-world examples and content to the classroom
Reference best practices and case studies on how to apply technology to solve business problems
Discover new educational technologies and best practices
Look at the health of an organization
Learn how to use new technology in the classroom
Use the data and information to substantiate research papers
Research emerging technologies and industry trends
Benefits to students
Students are encouraged to use Gartner® research to:
Gather data to support class projects, papers and presentations
Understand and keep up to date on technologies and tools available
Stay abreast of current trends in technology
Research business issues in your area of study or industry
Learn about various organizations' IT needs
How do I get access?
Access Gartner® Core IT Research through either the IST Service Catalogue or the Library A-Z Databases.
Visit the IST Service Catalogue for more information about how to get started.