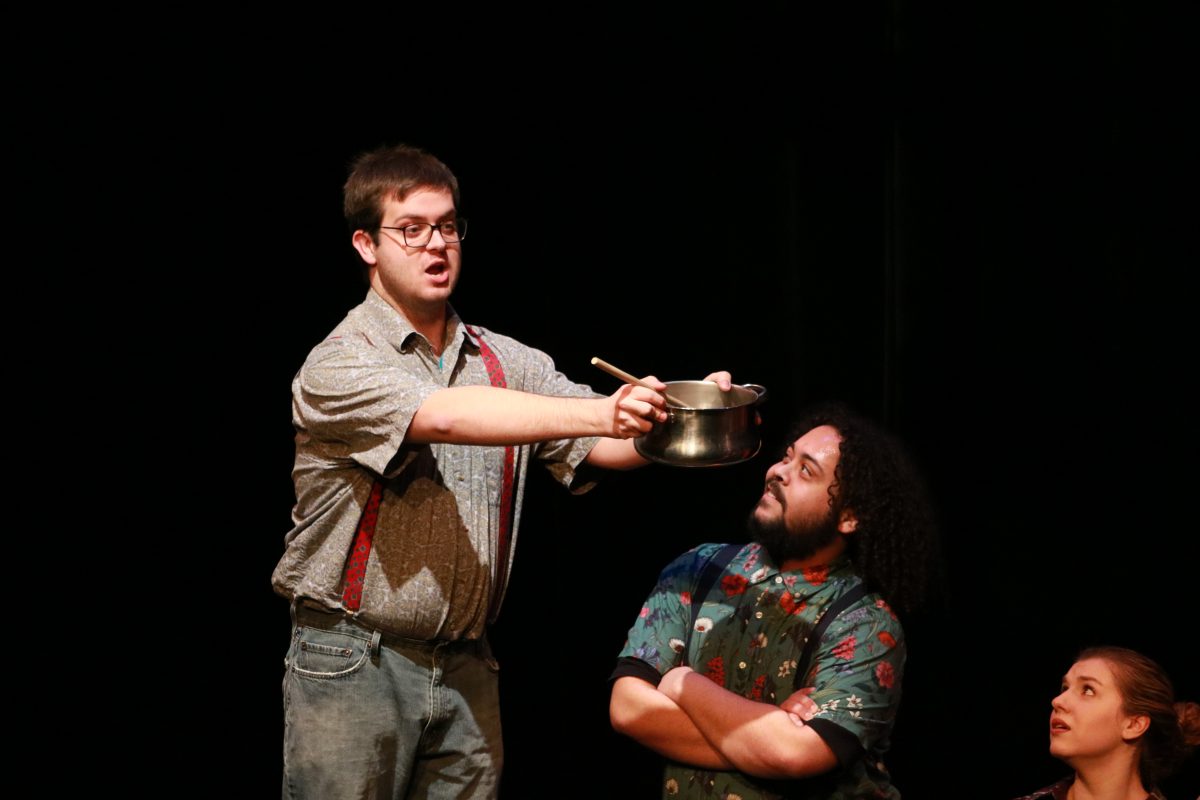 Nic Stroud is guiding the future of music
2020 DFOM graduate Nic Stroud has already corraled unruly lumberjacks. Next, he will corral students!
June 10, 2020 —
NOTE: We in the Desautels Faculty of Music are incredibly proud of our students. While COVID-19 is sidelining in-person commencement ceremonies around the globe, we want to find alternate ways to celebrate our graduates and give them the recognition due to them. Until we can gather together to properly applaud the years of study and practice that have led to this milestone, please join us in congratulating our 2020 Desautels Faculty of Music graduates.
Today we celebrate Nic Stroud!
For Nic Stroud, the journey towards a career in music springs from a lifetime of experience.
"It was experiences that I had throughout my musical life," he says when asked of when he decided to pursue music as a career.
Stroud, from Winnipeg, Manitoba, has excelled in the Desautels Faculty of Music, finding himself on the Dean's List, and receiving the Marcel A. Desautels scholarship for all four years in the faculty.
While in the faculty, he performed with the University Singers, Opera Theatre, and Musical Theatre, immersing himself in the art of ensemble work, and skill set that will surely come in handy as he plans for the future.
Stroud, who has earned his Bachelor of Music in music education, will be pursuing an after-degree Bachelor of Education to become a senior years choral instructor. Wrangling middle and high schoolers should be a piece of cake after the hard work he put into his studies and performances!
"Nic has been a dedicated bass-baritone in the University of Manitoba Singers for the past 4 years," says Elroy Friesen, associate professor of music education, area head of choral conducting, and Stroud's director in the University Singers.
"He entered our faculty as a very experienced chorister from his grade school days in Pembina Trails Voices, and is now following this choral passion into the Faculty of Education, with the goal of becoming a high school choral specialist," he adds.
"Nic was always excited to discuss his newest choral finds, and open to seeking advice on his many choral projects. He has definitely caught the 'choral bug!'" adds Friesen.
One of Stroud's favourite pieces learned in the faculty arose from University Singers, Stravinsky's Les Noces, which the group performed this past year.
Stroud is thankful for a host of music educators who have lit his path and his passion along the way.
"Special thanks go to Greg Edwards, Alice Russell, Ruth Wiwchar, Doug Pankratz, Julie Derksen, Carla Plosz, Janet Brenneman, Avonlea Armstrong-Green, and Judy Oatway for inspiring me to pursue music education," Stroud says.
Not full of beans
Stroud offered up a riotously funny performance this past year in the Desautels Opera Theatre's production of Tall Tales, which featured scenes of operas showcasing mythology.
Stroud played Ben, a cook in Benjamin Britten's opera Paul Bunyan, where lumberjacks in early America were forced to choose between Ben's terrible cooking and the equally atrocious cooking of Sam (played by Ian Olson). Stroud's authoritative, beautiful, and booming baritone voice desperately makes a case for the beans he is cooking, luring the lumberjacks with (questionable) prose about the superiority of his meals. Olson's Sam duels with Ben, making a similarly disproven case for his cuisine.
The impossible choice that the lumberjacks face causes them to revolt, ousting both Stroud and Olson from their positions, and resulting in the hiring of a new cook, Slim (played by Kyle Briscoe), who actually CAN cook.
Stroud and Olson's dueling performances were a delight to watch and hear, and their attempts at corralling the slew of lumberjacks was hilarious!
What he has learned
Stroud has difficulty narrowing down his faculty mentors during his time in the Desautels Faculty of Music.
"All my instructors have been valuable to me, as they gave me knowledge and different branches to pursue," says Stroud.
Being able to glean valuable skills from all of his work and mentors will certainly influence his future work as a music educator, and we are excited to see and hear the beautiful music that his students produce!
"He's sure to get his future students excited about making music together!" says Mel Braun, professor of music, and head of the vocal area, who oversees the Desautels Opera Theatre program with Katherine Twaddle.
"Nic's greatest strengths are his enthusiasm and his eagerness to learn. He possesses a fine bass-baritone voice and is a great lover of ensemble music-making," Braun adds.
"Nic is so open to trying new things and exploring new ideas," says Laura Loewen, associate professor of collaborative piano, and the incoming undergraduate dean for the Desautels Faculty of Music, who worked with Stroud in his opera ensemble work.
"He cares deeply about the music, and always works so hard to do it justice and give a beautiful performance," adds Loewen.
The Desautels Faculty of Music is so grateful that music educators like Stroud will be training the next generation of musicians. How lucky those students will be to have his guidance, and how lucky WE have been to have Nic Stroud in our faculty! Congratulations, Nic!