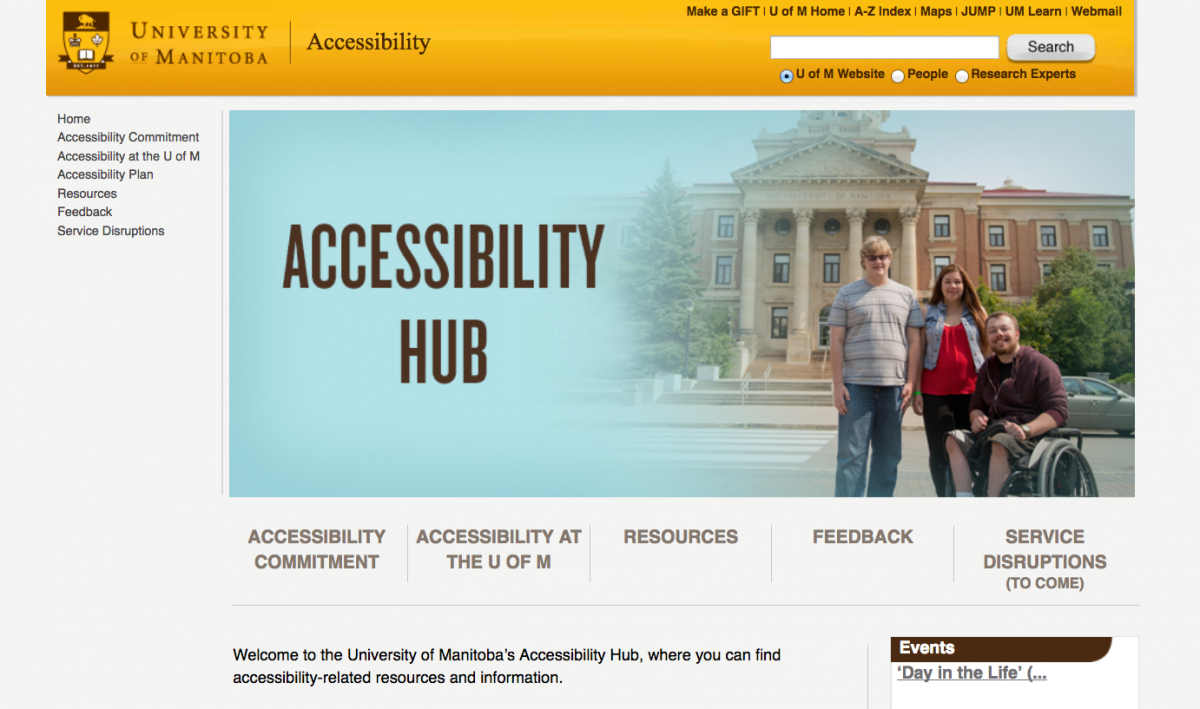 New workshops available: Accessibility Training (Customer Service) continues
November 21, 2017 —
The University of Manitoba has been working hard to educate and create awareness about the importance of accessibility.
Over the past year, as part of its evolving Accessibility Plan to identify, prevent and remove barriers to accessibility, the University has been training staff and faculty to comply with the province's customer service standard as required under the Accessibility for Manitobans Act, or AMA, which passed into law in December 2013. A first version of the U of M's plan was released in December 2016.
More than 6,000 staff and faculty have been trained to meet the "Customer Service" standard for the Nov. 1 deadline in accordance with the legislation. At the U of M, training continues for new employees and others who have not yet been able to complete it.
To meet the ongoing demand, several new training sessions have been added.
Upcoming training dates are:
November 22 Fort Garry (130pm in Drake)
November 28 Bannatyne (9am Dentistry)
December 20 (AM) Bannatyne (9am Dentistry)
December 20 (PM) Fort Garry (130pm Drake)
The sessions are all 1.5 hours long.