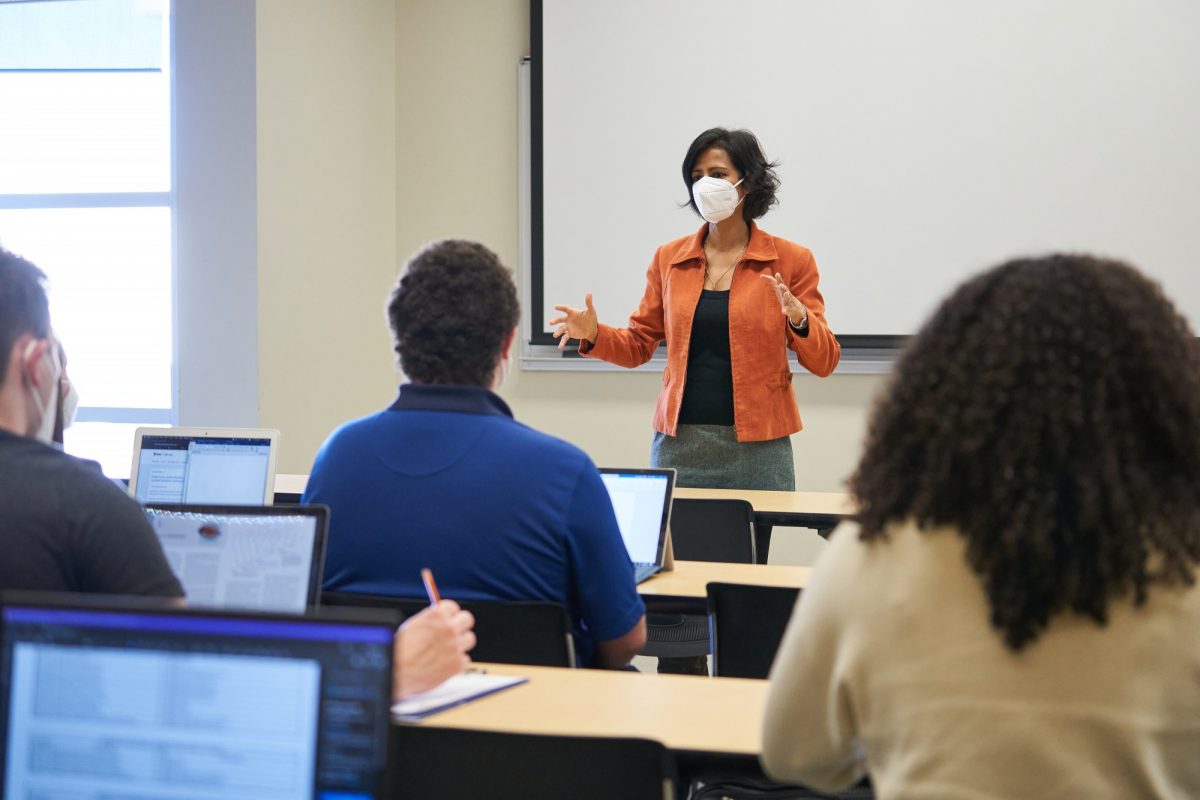 New student absence policy to begin in Fall Term 2022
June 24, 2022 —
Beginning in Fall Term, the University of Manitoba will be approaching brief and temporary student absences differently. Whereas students have typically been required to produce a medical note or other documentation to justify a missed assignment, test, or exam, now students will be asked to fill out a self-declaration form instead.
The reasons for this policy evolution are multi-faceted. Sometimes, extenuating circumstances are outside of a student's control, like a medical event or family emergency, or students may be required to miss a class because of religious observance or approved scholastic or athletic events. In these cases, requiring a student to provide a medical note, death certificate, or other documentation just adds time, stress, and a cost to what might already be a difficult situation. The requirement for medical notes also ties up our health care system and exposes students to others who may be ill when seeking their documentation. This was part of the rationale for the Senate decision to temporarily suspend the medical notes requirement during the pandemic and, ultimately, to approve the new policy and procedure effective September 2022.
"We trust our students will use this option in good faith," says Laurie Schnarr, Vice-Provost (Students). "They are still required to complete the missed work, it just eliminates the need for students to justify their brief absences when extenuating circumstances arise. That time is better spent studying or making up missed schoolwork."
A similar policy has been in effect in the Rady Faculty of Health Sciences' College of Nursing for years. Marie Edwards, the former Associate Dean Undergraduate Programs, College of Nursing, says, "The self-declaration approach for student absences has worked very well, with the added benefit of decreasing the burden on the healthcare system with student requests for notes for short absences. If students miss a test or an assignment due date, they know they will need to make it up or complete the work in a timely way."
How will it work?
Self-declaration forms are valid documents students can use for missed tests, exams or assignments, and instructors are obligated to make reasonable academic arrangements based on course outlines.
This new policy is meant to make things easier for students dealing with situations that require an absence for up to 72 hours.

Extenuating circumstances include illnesses and medical conditions, compassionate/personal needs, religious observances, bereavement, and participation in approved academic or athletic events.

Students don't need to share personal information about their situation beyond declaring the nature of the extenuating circumstance on the self-declaration form.
The self-declaration form cannot be used for planned absences like vacations. It is also not to be used for longer-term absences or ongoing circumstances like Authorized Withdrawals, Leaves of Absence, or disability-related accommodations, which will still require additional documentation.
UM trusts that students will complete the form in good faith. False declarations are considered a breach of academic integrity and can result in discipline.
A webpage that will contain further details about the policy and procedure as well as the form will be posted later in the summer. If instructors have questions or concerns about the policy, please connect with your unit leadership.