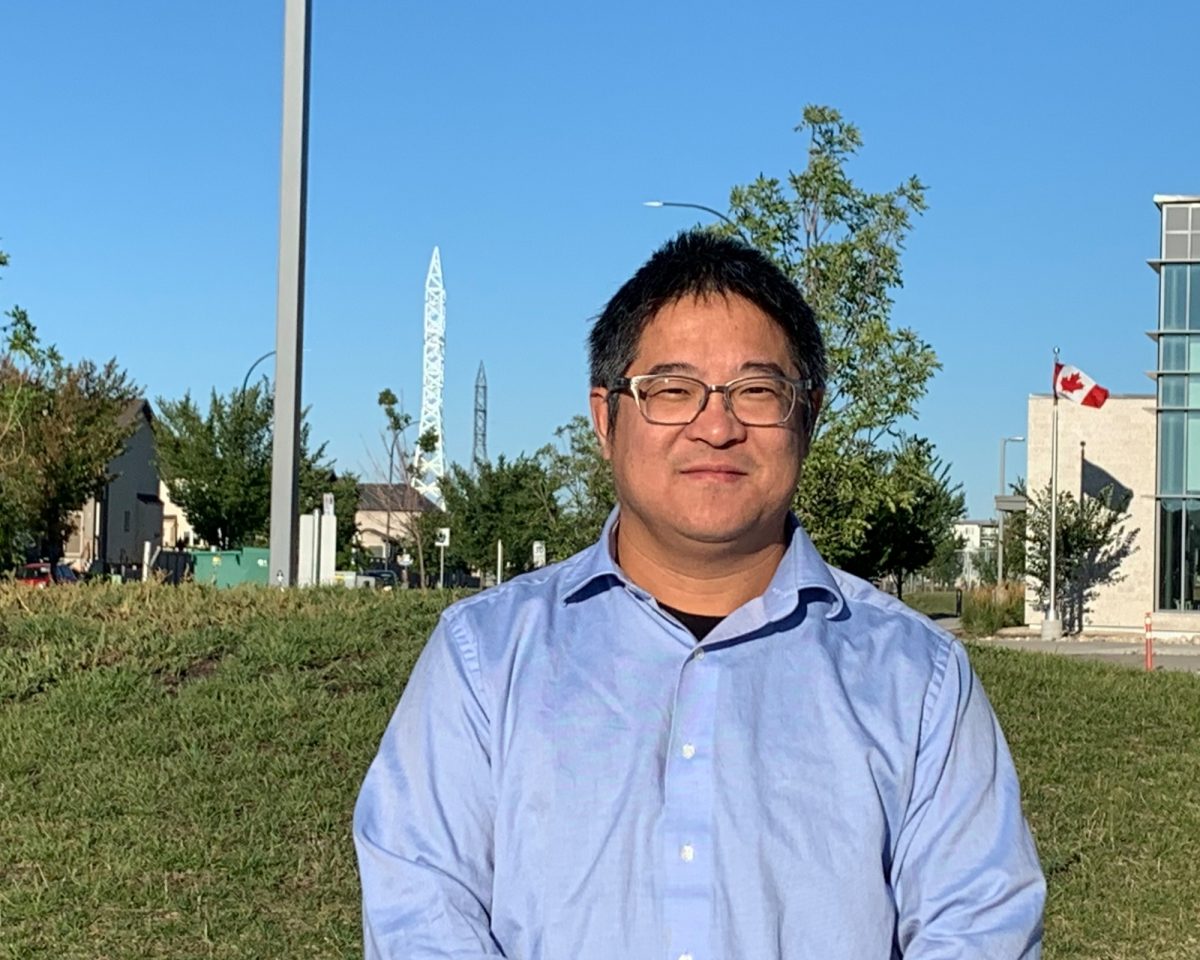 New soil science prof to focus on sustainable nutrient management
September 16, 2020 —
Xiaopeng Gao joined the Department of Soil Science as Assistant Professor in Soil Fertility and Agronomy on September 1. He completed his graduate studies in China and the Netherlands, and then worked at Agriculture and Agri-Food Canada before joining the University of Manitoba as a research associate. Xiaopeng shared more about his research and teaching areas, and his goal of optimizing and advancing soil fertility and nutrient management.
Tell us about yourself
I received my Bachelor in Soil Chemistry and Master in Plant Nutrition from China, and a PhD in Soil Science from Wageningen University in the Netherlands. I worked as a project coordinator for Agriculture and Agri-Food Canada, and a research associate in Department of Soil Science, University of Manitoba, prior to joining the department as a faculty member.
Why did you get into this area of study?
I always have had a passion for agricultural science, with a particular interest in understanding nutrient cycling in soil and cropping systems. During my graduate studies and careers over the decades, I had the chance to learn from and work with the best experts in this research area and developed my expertise. I intend to develop research programs in optimizing and advancing soil fertility and nutrient management in sustainable cropping systems to achieve agronomic, environmental and social benefits.
What are you seeking to explore with your research?
Sustainable nutrient management in cropping system is essential to ensure enough food production and thus feed a growing global population. Yet, excess nutrients from sources such as fertilizers, animal manures or wastewater can lead to air, water and soil pollution, as well global warming. My research focuses on understanding the fate of nutrients, and development and application of the best management practices to improve the soil fertility and nutrient management in agroecosystems.
What are you teaching?
I will be teaching soil fertility courses at undergraduate and graduate levels. The opportunity to teach and interact with a diverse student population is one of my primary reasons for seeking an academic career. I wish to improve the students' critical thinking skills in using the principles of soil fertility to solve real world nutrient management problems in agricultural practices.
Any interesting stories you'd like to share?
My PhD defense at Wageningen University was an interesting and impressive experience I would like to share. The defense was also a ceremony. During the process, the exam committee members (the opponents) all dressed up in their togas, followed by a lady holding a sword. As a defender for my thesis, I even had two paranymphs who stood by me during the exam. Following the exam, my advisor, colleagues and friends organized a party to celebrate. It was really one of the beautiful and unforgettable memories that I ever had in my life.
And in your spare time?
I like to bring my family outside to enjoy nature. My wife and two little kids (5-year old daughter and 3-year old son) enjoyed camping this year and specifically the bonfire around the tent.