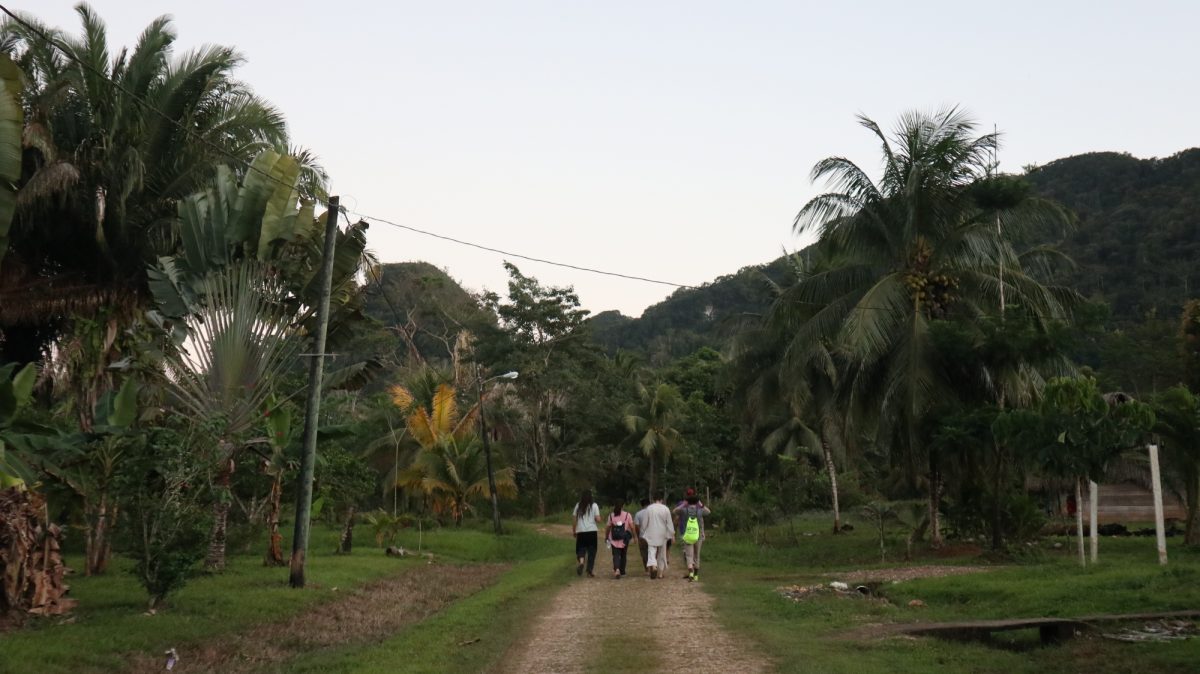 New scholarships enhance global learning opportunities
March 10, 2020 —
The University of Manitoba is one of six Canadian universities sharing $1.8 million from the Canadian Queen Elizabeth II Diamond Jubilee Scholarships (QES) program to support an international exchange.
UM was recognized for its program, Engaging Indigenous Languages, Knowledges, Learning and the Land. Led by Faculty of Education professor Sandra Kouritzin, this project has received $298,000 to support 19 students. Her team is made up of Drs. Clea Schmidt (Education), Satoru Nakagawa (Arts) and Filiberto Penados (Natural Resources Institute).
"Our team is excited to engage with Belizean and Canadian communities to focus comparatively not only upon Indigenous language maintenance, but also upon land rights, theft and use of Indigenous lands, food security, food sovereignty, and social justice movements in contexts of British colonialism," Kouritzin says.
This program's goal is to create a community of Education-focused scholars who will become leaders and advocates in global Indigenous language vitality, Indigenous ontologies and epistemologies, Indigenous food sovereignty and learning from the land. This scholarship program will engage both community- driven and higher education approaches, with the ultimate goal of the program becoming fully Indigenous focused and Indigenous led. To that end, UM will provide 16 scholarships for Canadian graduate or senior undergraduate student interns, and three scholarships for visiting international graduate students selected by our partnering organization in Belize—the Center for Engaged Learning Abroad.
The Waugh Family Foundation generously supports the QES II program, supporting projects in Latin America and the Caribbean that focus on education, social services and health in this iteration of its call for proposals.
"The Foundation is delighted to be supporting international exchange opportunities for Queen Elizabeth Scholars from Canada, the Caribbean and Latin America," said Rick Waugh, founder of the Waugh Family Foundation. "The focus of these scholarships ties in with the work the Waugh Family Foundation is doing in partnership with United Way Worldwide in the region. The Foundation's Board believes cross-cultural learning is key to the advancement of communities in the region, and to the growth of Canada-Caribbean relations for the long term."
Now entering its sixth year, the QES program funds scholarships allowing recipients to participate in leadership development and community engagement activities while abroad. They also gain access to the global network of Queen Elizabeth Scholars, with opportunities to connect with and gain mentorship from past scholars.
The bi-directional nature of the program, which sends Canadian scholars abroad and brings international scholars to Canada, means the network includes more than 2,000 people from diverse backgrounds, ranging from senior undergraduates to early-career researchers. To date, the QES program has funded 95 projects administered by 44 Canadian universities with the help of many generous benefactors.
The first scholars in the QES Caribbean cohort are expected to begin their placements abroad in the summer of 2021.
Research at the University of Manitoba is partially supported by funding from the Government of Canada Research Support Fund.