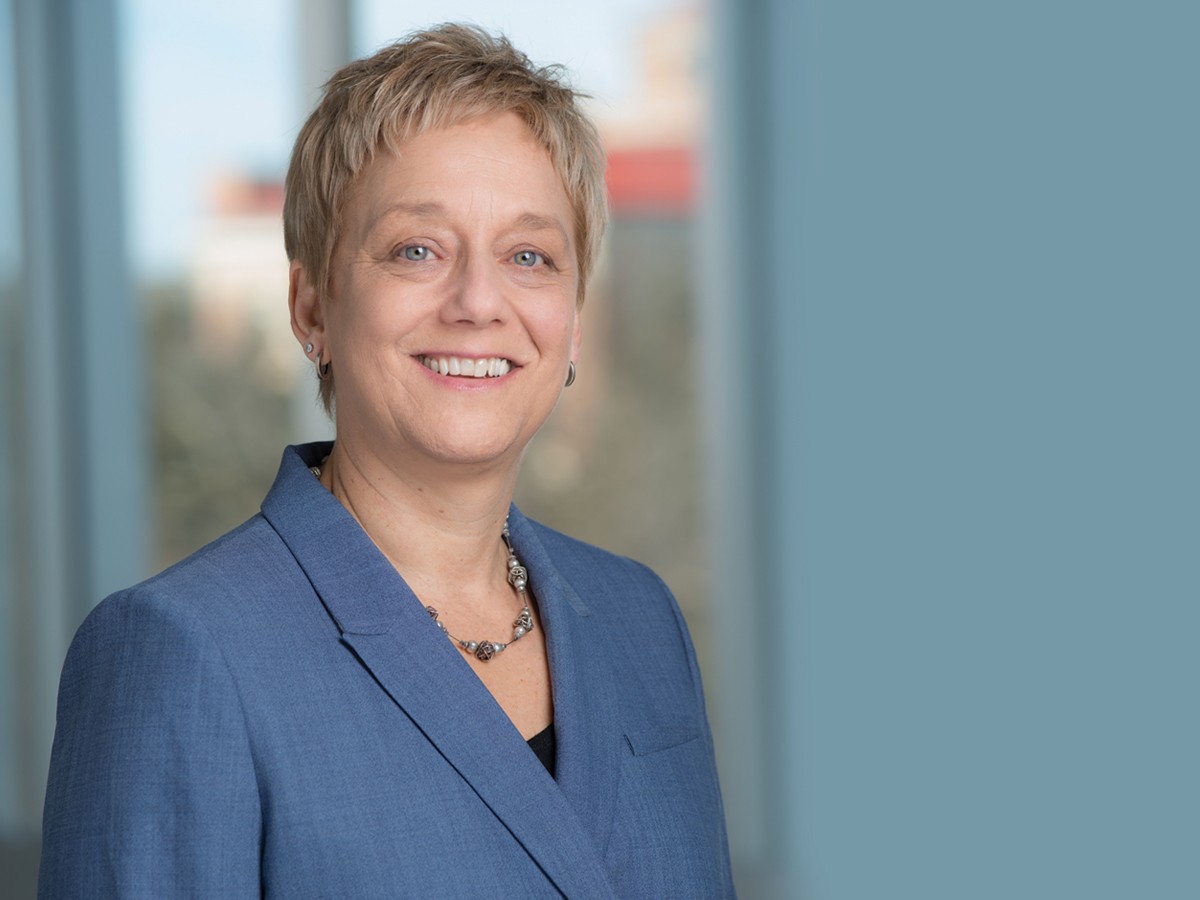 New Provost and Vice-President (Academic) named
March 16, 2016 —
President David Barnard announced on March 16 a new Provost and issued the following message:
I am delighted to announce the appointment of Dr. Janice Ristock as the University of Manitoba's next Provost and Vice-President (Academic).
Dr. Ristock will assume her new portfolio on July 1, 2016. She currently serves the University as Vice-Provost (Academic Affairs), a position she has held for four years.
An accomplished researcher, dedicated educator and respected administrator, Dr. Ristock brings prodigious experience, talent and leadership skills to her new role. As Provost and Vice-President (Academic) she will become the senior academic officer at the University of Manitoba, responsible for providing academic vision and leadership in all matters relating to students and academic staff, including academic programs, long-range academic planning, and enrolment management. She will play a critical role in ensuring the University of Manitoba delivers on the priorities and goals outlined in our five-year strategic plan, Taking Our Place.
Dr. Ristock has been able to balance a meaningful teaching and research commitment with significant administrative responsibilities. In her current position, she has had primary responsibility for teaching and learning and has worked to ensure teaching is accorded the same value as research at our research-intensive university. She has overseen the growth of the Centre for the Advancement of Teaching and Learning into a vibrant and influential hub of resources and inspiration for faculty seeking to develop their teaching skills, and she established the Teaching Enhancement Fund to promote innovative approaches to pedagogy and promote flexible learning.  As Associate Vice-President (Research), the position she held in the three years prior, she was the senior administration lead in developing the university's successful proposal to serve as the home for the National Centre for Truth and Reconciliation. Her administrative career also includes appointments as Acting Dean of the Faculty of Arts; Associate Dean (Research and Faculty Development), Faculty of Arts; and Coordinator of the Women's and Gender Studies Program.
Impressively, throughout her 25-year professional career at the University of Manitoba, including as her administrative duties demanded more of her time, Dr. Ristock has maintained an active program of research and work with graduate students. Her community-based, social science research and publications in the area of gender and sexuality are highly regarded, and her award winning book, No More Secrets: Violence in Lesbian Relationships, is considered a groundbreaking text in gender studies.  She has served as the University's Social Sciences and Humanities Research Council Liaison (SSHRC Leader) since 2003 and in 2015 was appointed to the National Tri-Council Panel on the Responsible Conduct of Research.
An alumna of the University of Manitoba (BA,'83), as well as the University of Guelph (MA,'85) and the University of Toronto (PhD,'89), Dr. Ristock in 2012 was named one of Canada's Most Powerful Women in the Trailblazers and Trendsetters category by the Women's Executive Network. In 2003 she was named a YWCA/YMCA Woman of Distinction in the area of Education, Training and Development.
Dr. Janice Ristock has built a strong reputation as a transparent, collaborative and results-focused administrator, while remaining an influential scholar. Please join me in enthusiastically welcoming Dr. Ristock to her new role as Provost and Vice-President (Academic).