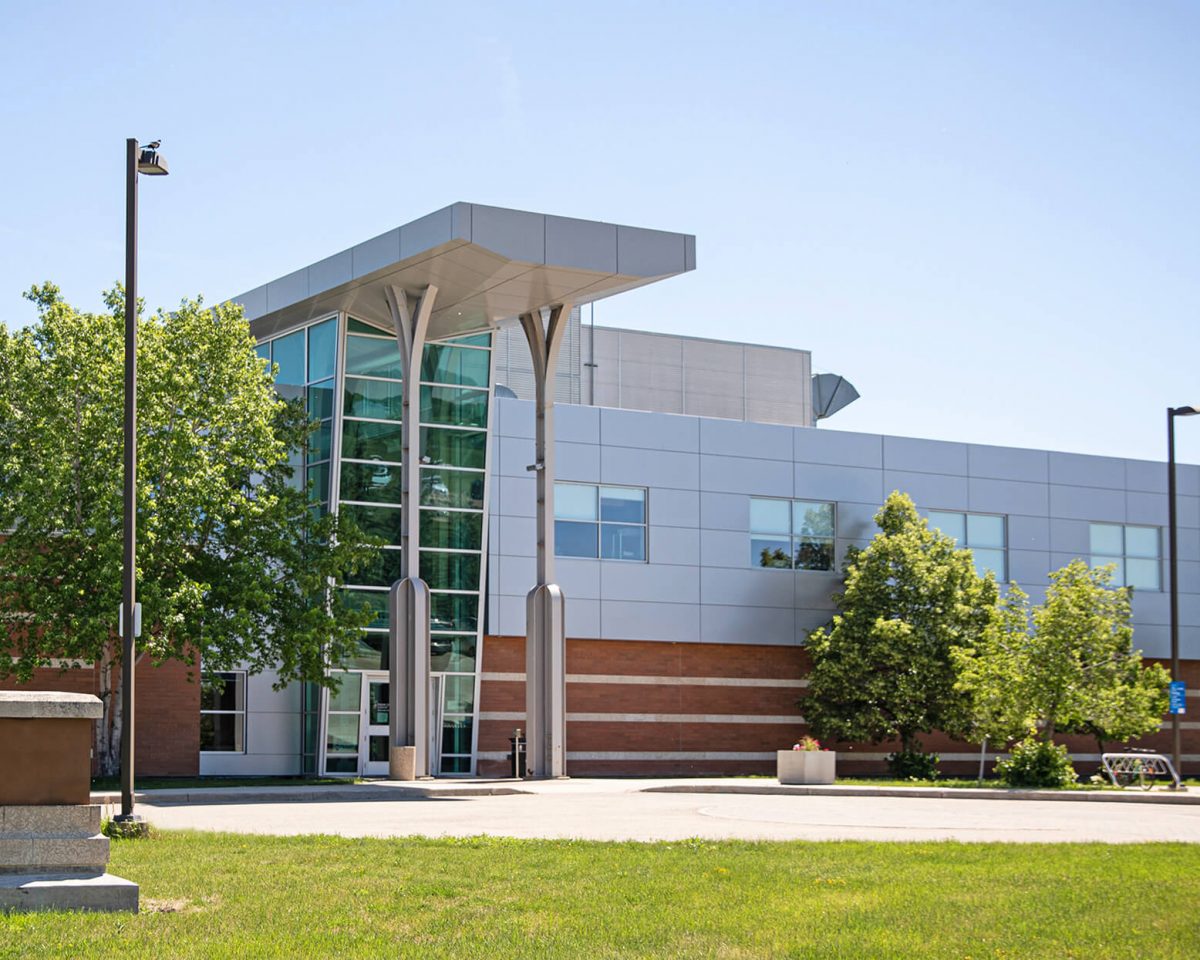 New name, new mission for Richardson Centre for Food Technology and Research
July 26, 2022 —
The Richardson Centre for Functional Foods and Nutraceuticals at the University of Manitoba has changed its name – it is now officially the Richardson Centre for Food Technology and Research (RCFTR).
The new name was selected to reflect the RCFTR's focus on collaborating with the agri-food industry to advance food quality and human nutrition through food research and pre-commercial product development.
The RCFTR is a world-class research and development facility on UM's Fort Garry Campus which provides expertise and services in traditional and innovative food processing techniques to industry partners. The site hosts a federally regulated grain milling and dry fractionation facility, a suite of analytical testing services for food ingredients, and a nutritional research unit able to conduct clinical nutrition trials. Additionally, the 55,000-square-foot RCFTR leases office, laboratory, test kitchen and pilot plant space to organizations involved in food research.
Unique to the RCFTR is the expertise offered through the affiliation with UM's Department of Food and Nutritional Sciences, with researchers in food chemistry, processing, metabolic and applied nutrition. The department also offers added capability through their analytical, extraction, processing, cell and tissue culture and genomic laboratories.
"The University of Manitoba's role as leader in food processing and nutrition science is greatly enhanced by our ability to collaborate with industry partners in tackling new technologies and innovations. The critical R&D and training provided by RCFTR supports a vibrant and rapidly growing Manitoba food sector," said UM Vice-President (Research and International) and Distinguished Professor Dr. Digvir Jayas.
"We are excited to announce the new Centre name, a key part of our strategic vision that includes intensifying research, enhancing collaborations and aligning with provincial and national mandates related to food research," said Dr. Rotimi Aluko, RCFTR Director. "The RCFTR is uniquely positioned to help our industry partners with our combination of researcher expertise, pilot plant and analytical services and clinical nutrition trials."
"The Richardson name has been closely aligned with the growth of the global agri-food industry for the past 165 years, and as Canada's largest agribusiness, we are proud to continue our investment and support in its innovation," says Hartley T. Richardson, Executive Chair, President & CEO of James Richardson & Sons, Limited. The RCFTR was originally funded in part by a joint $7-million investment in the University of Manitoba by the Richardson Firm, Family and Foundation in 2003.
The RCFTR plans to host an open house this summer to allow visitors to explore its state-of-the-art facilities and to meet students and researchers engaged in food quality and human nutrition studies.