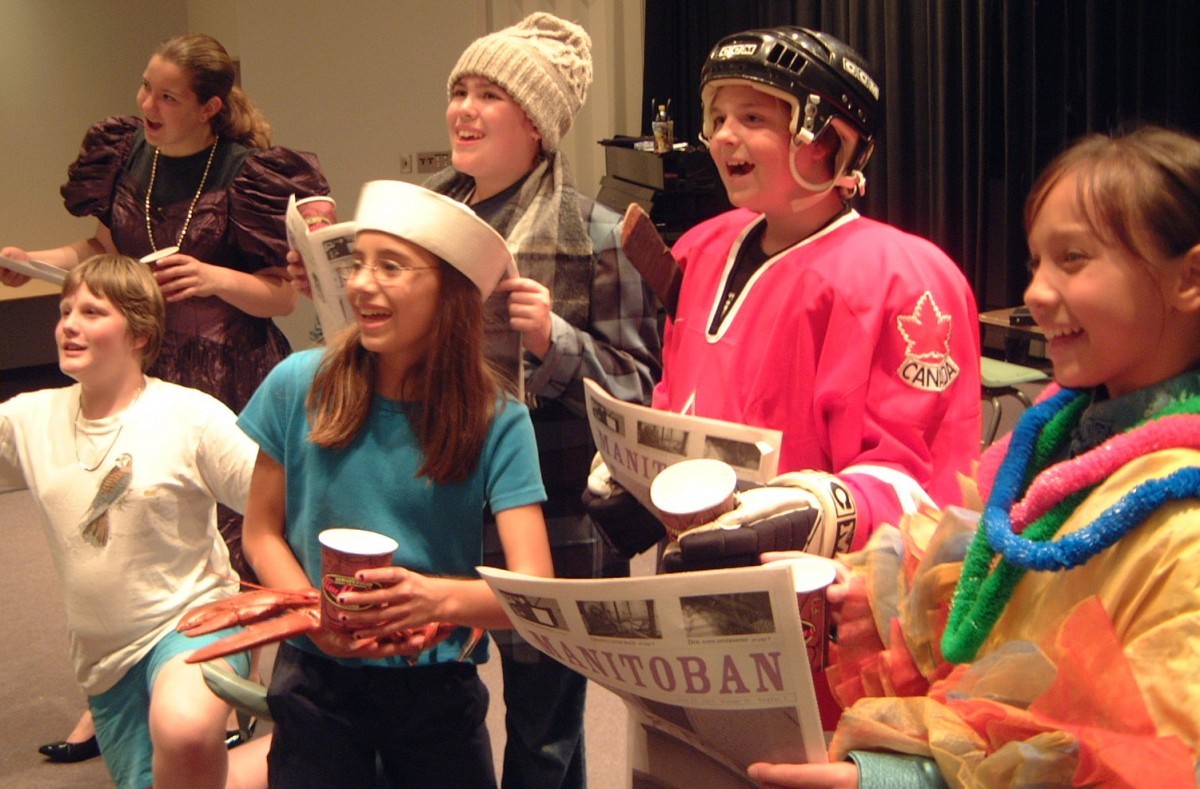 New musical theatre class offers teens a creative outlet
August 25, 2014 —
The halls are alive with the sound of music.
Or at least they will be soon, when the Desautels Faculty of Music Prep Studies raises the curtains on its new musical theatre class for teens.
Beginning Sept. 23, the 10-week class is aimed at teens from ages 13 to 18 who are looking to explore their creative side.
"I feel like there are a lot of kids who have outlets to express themselves, like in sports, and maybe the arts isn't as well represented," says class instructor Darren Martens. For those interested in the arts, he says, the class will be the perfect chance to "express themselves, their character and have a lot of joy."
Martens, a 2012 graduate of the Desautels Faculty of Music, has starred in shows such as Into the Woods, Fiddler on the Roof and Avenue Q. He says a class like this is an opportunity he wishes he had growing up to accompany the traditional choir classes he took.
Teens with an interest in any of music, dance or acting are encouraged to join, and can expect to explore the areas they may not be as familiar with. Exercises will include improv, choreography, sight-reading and learning harmonies.
"We're going to be learning how to be triple threats," says Martens.
Class material will draw upon everything from Oklahoma to Wicked, and may even include some Disney classics.
"Everyone thinks about Glee; 'Is it going to be like that?'" says Martens.
"I would rather take music from [theatre] shows. I want to educate them on real musical theatre that's happening now."
The class joins Prep Studies' existing musical theatre class for children from ages seven to 12, which begins its new year on Oct. 3. Heather Madill, the children's class instructor, says the most rewarding part of class is the closing performance the students put on.
"The best part of any musical theatre class is the pride and accomplishment that each student feels as they present their hard work to parents, friends and family," says Madill.
"When students have that confidence and joy in their performance, it's a priceless moment."
Registration is open to anyone, and closes on Sept. 16 for the teen's class, and Sept. 25 for the children's class. Click here for more information.