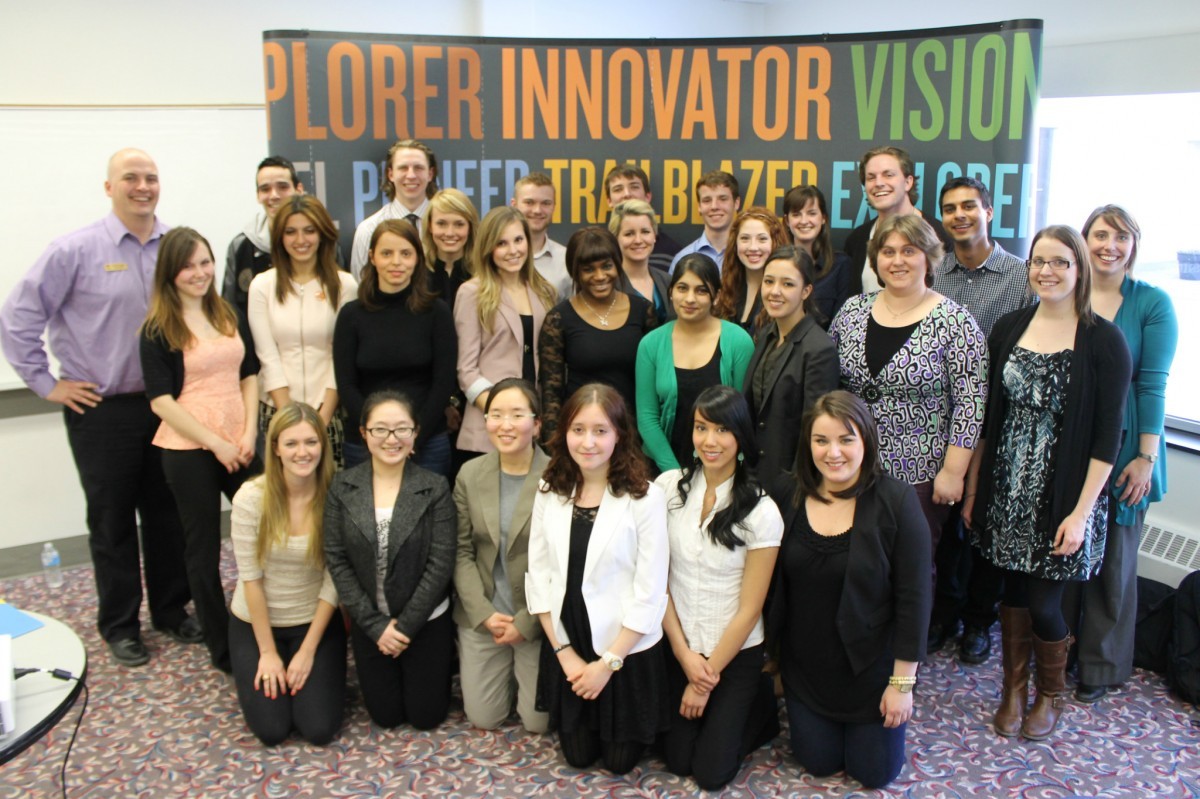 New leadership program encourages students and benefits community
May 2, 2013 —
Catherine Maksymiuk
The student life office has announced the completion of a successful pilot program, the student leadership development program (SLDP), launched in January 2013. Considered a Canadian frontrunner in student leadership programming, the SLDP encourages students to build valuable skills by combining leadership training with hands-on, transformative experiences.
This year's participants gave the SLDP rave reviews and highly recommend it to other students. Nardine Madeh, a second-year Science student, says she came out of SLDP meetings "inspired and motivated to make a difference." Another student, Richard Farthing-Nichol, says it's "the kind of out-of-classroom experience that makes university special. I have already been able to apply much of the knowledge I learned in our sessions [to] simple day-to-day interactions with people in my life."
Students attend a series of weekly workshops, featuring a variety of different leaders as guest speakers, from the U of M community and beyond. This past session, speakers included a business professor, an Indigenous community leader and a public educator for a local non-profit agency, with Michael Champagne providing the keynote address at the concluding celebration.
This co-curricular record-recognized program enables students to apply gained knowledge through a capstone leadership project that benefits the campus or greater community. This year, groups organized such projects as a free skate at the Duckworth Quadrangle, a sports equipment drive benefiting KidSport Manitoba and a video showcasing the reasons why we love the U of M.
The 25 students who participated in the pilot program represent a wide range of ages, academic levels and disciplines — everything from agriculture to kinesiology. This diversity enhanced the leadership-building experience for all participants and enriched the meeting discussions. Student life plans to expand the program to two simultaneous sessions in fall 2013, extending the opportunity to 60 students. Recruitment for the fall 2013 and winter 2014 sessions already in full swing.