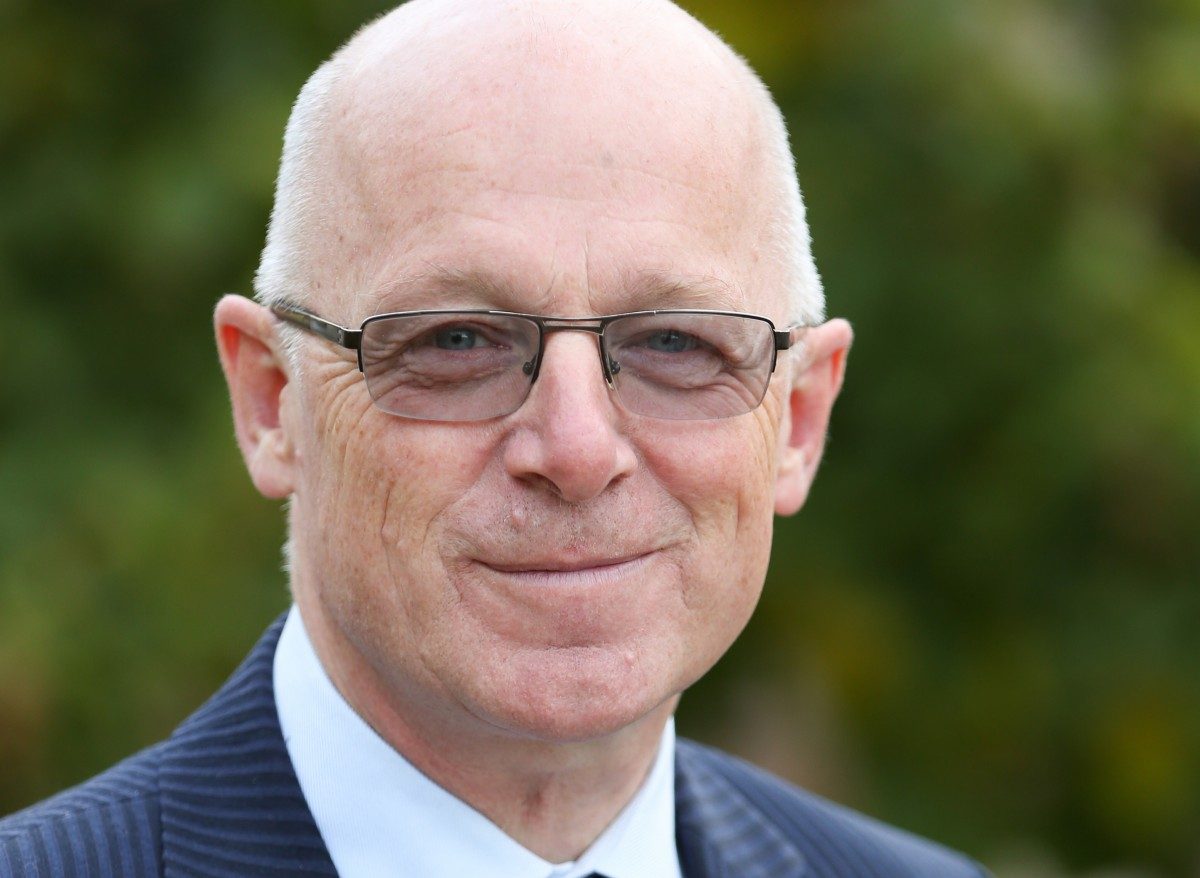 New leadership announced for Faculty of Agricultural and Food Sciences
Dr. Martin Scanlon named Dean effective January 1, 2019.
January 14, 2019 —
Dr. Martin Scanlon has been appointed Dean of the Faculty of Agricultural and Food Sciences at the University of Manitoba for a five-year term effective January 1, 2019. He brings to the position strong academic administrative skills, an exceptional research record and a deep commitment to ensuring that the Faculty continues to provide leadership in the agri-food sector.
"I look forward to working together with partners across a wide spectrum to develop research capacity that aligns with the University of Manitoba's priorities in food and agriculture," he said. "Collaboration drives us forward because interdisciplinary perspectives often shed new light on the complex problems we encounter in food systems research."
A professor in the Department of Food and Human Nutritional Sciences, Dr. Scanlon has served as Associate Dean (Research), Chair of the National Centre for Livestock and the Environment, and Acting Head of the former Department of Food Science. He was previously employed at the Canadian Grain Commission Grain Research Laboratory in Winnipeg and the Flour Milling & Baking Research Association in Chorleywood, England.
Dr. Scanlon has championed several cross-campus initiatives, including setting up top-up funding for internal interdisciplinary research with Faculty of Science academics and a round-table workshop that brought agronomists and other agricultural crop and soil experts together with data scientists to discuss multidisciplinary approaches to leverage existing big data sources and expertise, machine learning and artificial intelligence. He was also instrumental in establishing the University of Manitoba Food Systems Research Group, a multi-disciplinary research activity centred on "Safe, Healthy, Just and Sustainable Food Systems" that fosters the exchange of ideas and information, the pursuit of research initiatives, and the training of graduate students in this area.
Among his priorities over the next five years will be the continued renewal of the Faculty's undergraduate programming. The two-year Diploma in Agriculture Program launched its revised curriculum in Fall 2018 and the Bachelor of Science programs are currently under review.
"Our alumni can be found in all sectors of the food system in this country, from agricultural production and food processing to translating nutrition information into enhanced health and well-being for Canadians. It's our job to ensure that our students have the tools and knowledge they require to succeed," he said. "We see opportunities in experiential learning, hands-on student research, and exposure to current and emerging technologies as valuable components of a refreshment of the curriculum."
Dr. Scanlon's own research explores the mechanisms of change in the physical and chemical properties of food materials during processing and culinary operations. He's keenly interested in how food processing changes the mechanical properties of food materials, and seeks to design better tasting foods with improved nutrient profiles. For example, his innovative work examining bubbles in bread and noodle dough using ultrasound and the Canadian Light Source synchrotron has opened up new avenues of research that connect to food quality and Canadian wheat production.
A graduate of Leeds University, he has disseminated his work in more than 120 articles and 125 refereed journal papers. He holds two patents and with his collaborators has brought in over $16.2 million in research funding. He is also active in professional activities, sitting on the editorial boards of two scientific journals and participating in governance roles for scientific societies. He was the first Canadian recipient of the AACC International George W. Scott Blair Lecture Award for exceptional ability in research areas involving rheology and texture as related to cereal-based products.
Dr. Scanlon has been an active participant on various University committees including Senate, the Senate Appeals Committee and the Senate Committee on University Research. Dr. Scanlon was recently elected to serve on the Board of Directors for the AACC International and has served on several national and provincial advisory panels, including the Food Development Centre advisory panel and NSERC's Discovery and Strategic grants panels. In addition to his research and service, Dr. Scanlon is an inspirational teacher, and has advised or co-advised 81 postdoctoral fellows, graduate students and undergraduate student researchers. His teaching excellence has been acknowledged with University of Manitoba student-nominated awards at the undergraduate and graduate levels.