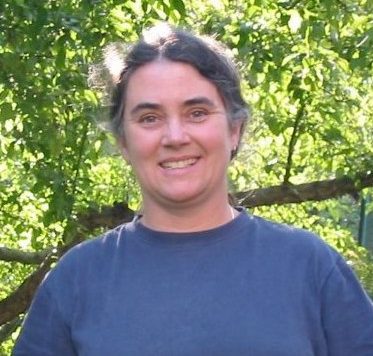 New graduate scholarship, study space, to honour the late Dr. Dana Schroeder
September 2, 2022 —
The memory of Associate Professor Dr. Dana Schroeder will be honoured through a new graduate scholarship and a study space in the Faculty of Science.
Dr. Schroeder was a respected associate professor in the department of biological sciences, where she worked from 2002 until the time of her passing in September 2020. Dana was a valued colleague, mentor, and friend. She is fondly remembered for her cheerful optimism and kindness to students and colleagues alike.
Dana's many contributions to the department included directing and teaching in the genetics program. She introduced hundreds of students to the study of genetics each year, and always kept them engaged with her sense of humour and discussions of the latest news in the field. Dana supervised five PhD, three MSc, and 35 undergraduate students, including nine honours students. She also mentored numerous high school science fair students and contributed generously to graduate student committees.
Dana's research was in plant developmental genetics and environmental responses, specifically the molecular and biochemical basis of plant responses to light, heat, and salinity. She made a series of important contributions to understanding DNA-damage repair mechanisms in plants and her work has been widely cited by scientists studying DNA repair in many organisms, including humans.
Dana was always kind, friendly, and extremely approachable to students who had questions or needed help. To honour Dana's dedication to supporting students, a scholarship has been established for graduate students in the department of biological sciences who are conducting research with a focus on genetics.
As a further dedication to her memory, the Dana Schroeder Student Science Help and Study Centre will be opening in 2023 in the Faculty of Science.
To make a contribution to the Dana Schroeder Memorial Scholarship, please click here.